Paula Clifford-Scott, who was born in Belfast and grew up in Cork, passed away in Mystic, Connecticut on January 11, 2023, at 9:11 am surrounded by her family.
Clifford-Scott is being remembered for honoring the legacies of the victims of September 11, 2001, especially her daughter Ruth Clifford McCourt, who was raised in Cork, and granddaughter Juliana McCourt, who were both passengers on United Flight 175.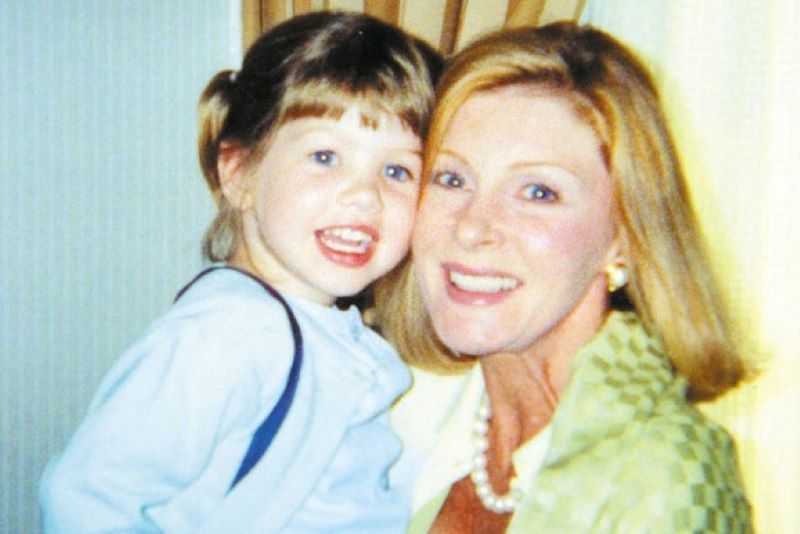 2
In a strange twist of fate, Ron Clifford, Paula's son and Ruth's brother, narrowly escaped the tragedy - he was in the lobby of the Marriott World Trade Center hotel where he was set to attend a meeting when the first plane struck the North Tower.
Paula Clifford-Scott immigrated to the US from Co Cork after divorcing her first husband Valentine B. Clifford and marrying Dr. Leslie Francis Scott.
In 2000, she moved to Connecticut to be close to her daughter Ruth, her granddaughter Juliana, and her son-in-law David. She loved Mystic and was active in the local community.
Ruth and Juliana's death on September 11th, 2001 devastated Paula, but she often spoke about Ruth and Juliana as angels, saying, "They're in the best place now; they have their wings."
In the aftermath of 9/11, Paula dedicated herself to honoring Ruth and Juliana's memory. She worked tirelessly with the New London Garden Club and the New London Police and Fire Departments in Connecticut to create and maintain the McCourt 9/11 Memorial Garden on the grounds of the Lyman Allyn Art Museum.
She also inspired a children's book called "The Thread Faery." Written by Amy Crockett and illustrated by Elaine G. Mills, the book is a tale that teaches the need to love and forgive in the presence of great devastation.
Those who knew Paula will remember her fondly for her elegance, style, fun, and her deep faith, her family said.
In an interview on the 10th anniversary of 9/11, Paula is quoted as saying "I never had anything but forgiveness in my heart.
"You can't heal without forgiveness, without forgiveness there is no healing."
Paula is survived by her children John, Ron, Mark, and Spencer; stepchildren Fiona and Anne Scott. She is predeceased by her husbands, her son Gordon, her daughter Ruth and her granddaughter Juliana.
Paula will be sadly missed by her extended family; Mary Clifford, Brigid Clifford, Lexie Scott, Martina Clifford, Deirdre Carroll, and Mary Bryant-McCourt; her grandchildren Linda, Jean, Gillian, Peter, Monica, Liam, and Pippa; her 12 great-grandchildren, many nieces and nephews and her wide and wonderful circle of close friends and neighbors.
The Scott and Clifford family would like to thank the management, nurses, and staff of Apple Rehab in Mystic, Connecticut for the wonderful kind, and gentle care they gave to Paula for the past two years.
Paula will be laid to rest with her parents Hans and Gertrude Eggers in her native Ireland. A memorial service will be held in the future.