Dublin-born designer Orla Kiely and her husband Dermott Rowan paid themselves £400,000 (approx. $523k) before her fashion business collapsed, leaving many workers unpaid.
Last week it was announced that the fashion label Kiely, 55, began with her husband in 1995 would be closing its doors.
The designer's brand, which was known for its 1970s-inspired patterned prints, has been worn by Kate Middleton, Keira Knightley, and Sarah Jessica Parker.
The company was worth at its height around $10.5 million.
Read More: Irish fashion brand Orla Kiely goes into voluntary liquidation
The Daily Mail reports that company accounts published last October showed the couple were paid £204,000 each in 2017 - a slight increase up from £200,000 each the year before.
The pay increase came despite profits collapsing by £50,000 to £100,000 ($65,000 to $131,000).  Because of falling profits, their UK corporation tax fell to just £26,000 ($34,000) that year.
These are Kate Middleton's best Orla Kiely looks! 😍https://t.co/sOUKBRoIt4 pic.twitter.com/IBsLDR7Ixi

— HELLO! US (@hellomagUS) March 7, 2018
The staff said they were escorted out of the building only moments after being told they were losing their jobs.
A source told the Daily Mail: "It wasn't sent out in an official email or anything but was spread through word of mouth.
"Around lunchtime we were all called together where the CEO told us we were all out of a job.
"We're paid on the 27th of each month and we were told the company can't pay us for the past three weeks and we'd have to try and file for redundancy. Some people just burst straight into tears.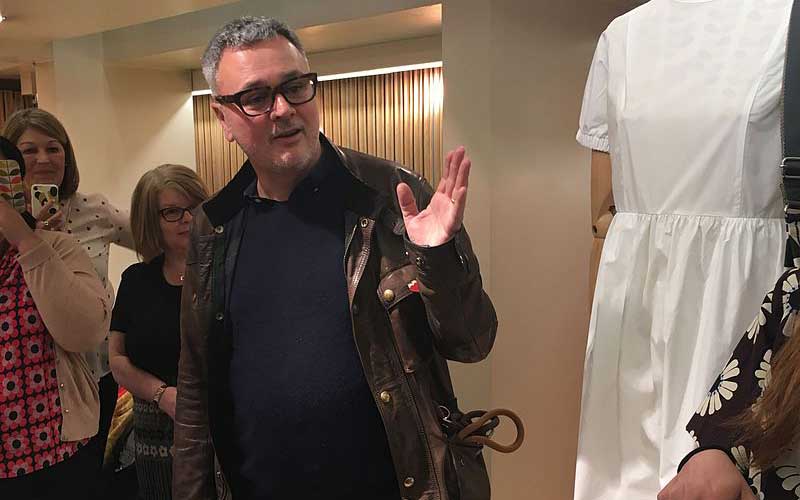 2
"Chief designers just grabbed their bags and walked straight out without saying anything. We were then escorted out of the building. None of us saw this coming. They closed off the website the other week and said there was an issue with the payment gateway.
"But they must have known what was going on ... we feel like we've been done over. Now I'm struggling to find the money to pay the rent. People were just crying in the pub. It's devastating."
Read More: Irish designer Orla Kiely on the Kate Middleton effect
A message on the company's website read: "Kiely Rowan Plc, the retail and wholesale fashion business of Orla Kiely, has ceased trading as of Monday 17 September 2018. This means our retail stores in London and Kildare and our online business have been closed.
"We apologise for any inconvenience caused. Orla Kiely's Home and Design licensing business will not be impacted, and its selection of accessories and homewares will continue to be sold through its distribution partners.
"Thank you for embracing our brand and designs throughout the years and for your ongoing support. Orla, Dermott and the Team."