15-year-old Nora Quoirin disappeared from a Malaysian resort on August 4
The search for Nora Quoirin has entered its second week in the jungles of Malaysia as the 15-year-old with special needs remains missing.
Read More: Search underway for 15-year-old Irish passport holder missing in Malaysia
Quoirin was discovered to be missing on the second day of her family's "trip of a lifetime" at a nature reserve outside of Kuala Lumpur in Malaysia. Though being raised in London, Quoirin had traveled to Malaysia on an Irish passport, which she was able to get through her mother, a native of Belfast.
Nora's father Sebastien, a native of France, noticed that she was not in the room that she was sharing with her two younger siblings around 8 am on Sunday, August 4. On August 6, he shared on Facebook:
Our daughter Nora has now been missing for 3 days in Seremban, 1h30 South of Kuala Lumpur, Malaysia. We believe she may have been abducted and we need your support to help us find Nora. Famille Quoirin

Publiée par Sebastien Quoirin sur Mardi 6 août 2019
Read More: Malaysian Jungle tribe joins hunt for missing Irish teen
Now, hundreds of people are trawling the remote jungles nearby to the resort the Quoirin family was staying at. Amongst the searchers is a "traditional shaman who put himself into a trance in an attempt to locate Nora," The Standard reports.
Two GoFundMe pages have been launched since Nora's disappearance - one in French that is collecting Euros, and another in English that is collecting British pounds. As of Monday morning, the French GoFundMe has raised €16,332 ($18,300) of its €20,000 ($22,400) goal, while the English GoFundMe has raised £94,879 ($115,000) of its £100,000 ($120,000) goal.
On the English GoFundMe, Nora's aunt wrote: "Her parents and our families in Ireland and France are distraught by her disappearance."
"Nóra is a child with special needs and has learning and developmental disabilities which make her especially vulnerable and we fear for her safety. Nóra would not know how to get help and would never leave her family voluntarily."
"Local police now consider this a criminal matter and are treating it as an abduction. On behalf of our entire family, we are appealing to everyone to assist the local police in any way they can, if you are close by please get out and join the search and pass on any information that would help locate our beloved Nóra without delay."
"The family has set up an email address for information leading to her safe return: findnoraq@gmail.com."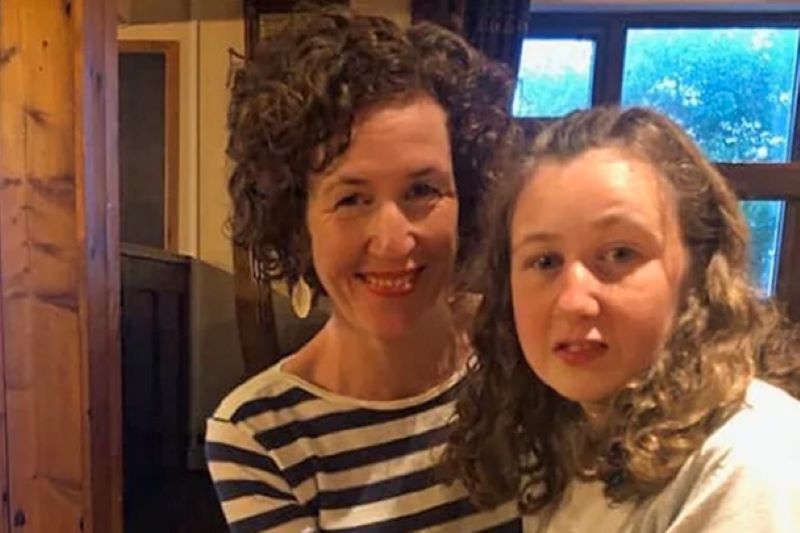 2
On Monday, Nora's mother Meabh told reporters that an anonymous Belfast-based business donated 50,000 ringgit ($12,000) "for any information that directly helps us to find Nora:"
'Our hearts are breaking' - £10,000 reward offered in search for Nóra Quoirin | https://t.co/3eUiCbJ64W #FindingNora #NoraQuoirin pic.twitter.com/JwDc61DonU

— RTÉ News (@rtenews) August 12, 2019