Veteran Kevin P. Quinn died after being struck head-on by an erratic driver who was already facing charges for a 2015 murder. 
A new father who had just left his newborn daughter and wife in the hospital was tragically killed late on Saturday night when a car driving erratically smashed head-on into his SUV. The District Attorney has now said the driver who struck him should have been in jail. 
Kevin P. Quinn was celebrating, with his wife Kara, the July-25 arrival of their first child Logan and he was driving home after visiting them, set to take the pair home on Sunday, when he died in a collision with 22-year-old Mickey A. Rivera.
A Mashpee police officer had begun a pursuit of Rivera just minutes before when he noticed the young man driving erratically. Two minutes later and the pursuit was over, Rivera having left the roadway and crashed but not before crashing into the SUV of the Marine veteran who had served two deployments in Afghanistan.
Read more: Son forgives the woman who killed his father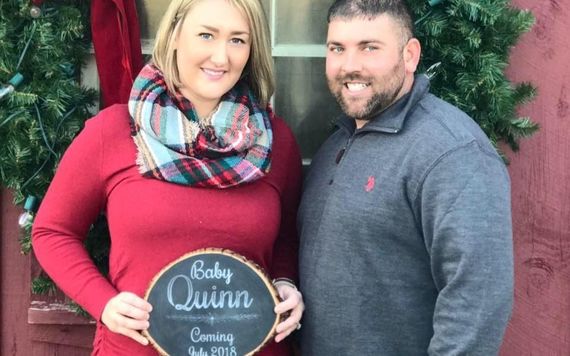 4
Quinn, 32, is said to have been pinned inside his 2012 GMC SUV and had to be freed with the Jaws of Life. He was brought to South Shore Hospital but later died there.
Rivera and his 24-year-old passenger Jocelyn Goyette were both ejected from their 2000 Toyota sedan, with the force of the impact with Quinn's vehicle splitting their car in two. Driver Rivera was pronounced dead at the scene while Goyette was in a critical condition in a Boston hospital.
The exact cause of the crash on Route 28 in Cotuit in not yet known and police from Barnstee and Mashpee are now investigating.
A GoFundMe Page has since been established by a family friend to raise funds for Quinn's widow and newborn daughter. To date, it has already raised over $171,000. The GoFundMe states that since returning home to marry Kara last year, Quinn had also started Quinn Excavation and Septic in Mashpee a couple of years ago.
Read more: Massachusetts officer shot with his own gun after rock attack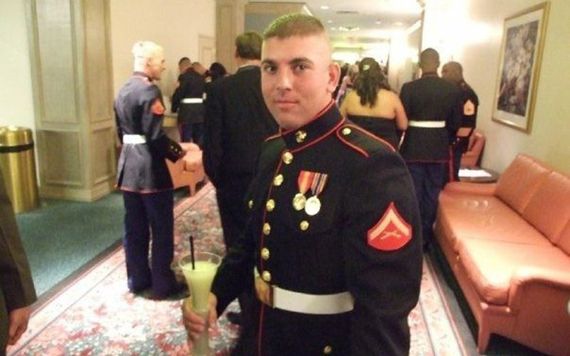 4
"We can't wrap our heads around this happening. It's just such a needless tragedy," friend Rob Dinan told the Boston Globe.
"Kevin was an all-around great guy. He served his country honorably and gave of himself.
"He was just very excited about his daughter being born, and being a dad, and having this life they had envisioned."
Rivera, who is believed to have caused the crash, had just last month been released on drunk driving charges and was also currently facing charges for a 2015 murder. The Boston Globe reports that the 22-year-old's criminal history may have resulted in an extended period of time behind bars if he was arrested on Saturday, which may have prompted his response when police began to pursue his vehicle.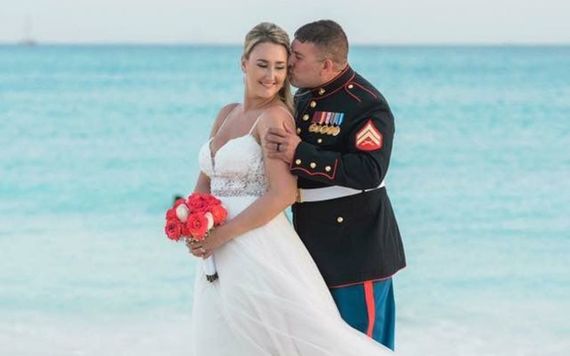 4
He had appeared in court for drunk driving on June 4 and was next to appear in a court facing the charge on August 9.
Already under indictment for his alleged role in a 2015 murder, Rivera was due to appear in court today, Tuesday, for the latest hearing in the shooting of Anthony Carvalho.
Bristol District Attorney Thomas M. Quinn III's office has also charged him with misleading police, armed assault with intent to rob, attempted armed robbery, and conspiracy to commit armed robbery.  
You can contribute to the GoFundMe memorial fund for Peter Quinn here.