The Jesuit order is donating three large Victorian houses in Dublin's north inner city to be converted into apartments for the homeless.
The Sherrard Street buildings, which from 1880, have previously housed the Pioneer Association, the Jesuit Centre for Faith and Justice, and the first premises of Peter McVerry Trust. The basement of No. 26 Sherrard Street Upper was used by Fr Peter McVerry as a drop-in center for the homeless for more than 30 years.
Read More:"Avalanche of homelessness" to hit Dublin as homeless families turfed out for Pope's visit
The order has agreed to sign all three buildings, worth $3.4 million, over to the Peter McVerry Trust for use as social housing, the Irish Times reports.
The trust, which is awaiting the approval of the Charities Regulator, plans to convert the buildings into 16 apartments.
"The pressing need for housing, particularly social housing, is on the front page of the papers most days of the week," said trust chief executive Pat Doyle said. "While this will go just a small way to addressing the crisis, we will be able to provide accommodation for a mix of people who are most in need."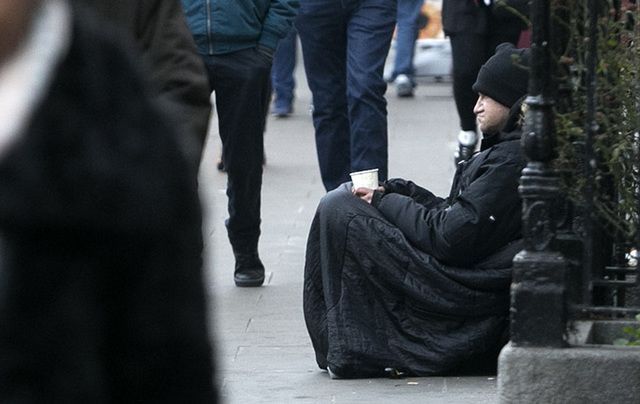 2
Doyle told the Irish Times that the apartments will have a mix of singles, couples, young people, and small families.
"This will take them out of homelessness for good. They will be tenants and the label of homelessness will be removed from them. I'm delighted that the Jesuit Community of Ireland see this as a very apt and fitting legacy for these properties."
Although the buildings were given to the trust free of charge, around €1.6 million will need to be spent on conversion and renovation works.
Read More: Families sleeping in Irish police stations - a homeless crisis wake up call
"The buildings have been valued at about €3 million, so its a hugely generous gift from the Jesuits," said Doyle.
The trust will seek planning permission later this year and hope to complete the work before Christmas 2019.