If you want to find the key to Irish cooking you have to start your search in a farmhouse kitchen. These Irish granny recipes are the real deal and will have you constantly hungry for more. 
Never mind all those leafy Dublin suburbs, a true taste of the old country can only be found at least fifteen miles or more to the north, west or south of the O'Connell Street Spire. So what are you waiting for?
In "The Irish Granny's Pocket Farmhouse Kitchen" author Fiona Biggs takes us there, reminding us along the way of the typical rhythms of an Irish week from the point of view of the dishes that were prepared and presented.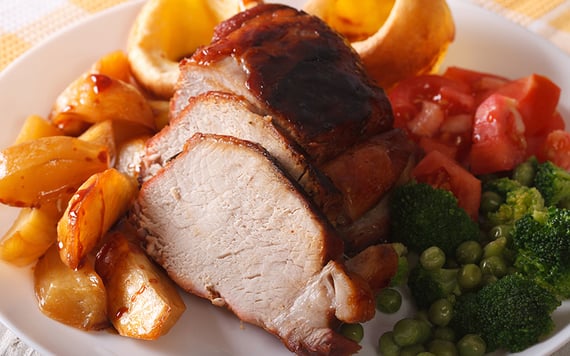 4
Growing up Sunday was always the day for a bug blowout dinner, and also the day the fanciest dessert of the week was served. For many, that kind of easy-country rhythm is still typical of an Irish week, and this book harkens back to the kind of meals that will fill you with nostalgia and even better, renew your desire to produce the dishes you remember.
Breakfasts, lunches, bread, cakes, buns, jams, main courses and holiday favorites, even drink recipes are all included, and each one is illustrated in full color with very easy-to-follow cooking instructions. Start with Irish classics like porridge (woken up here with berries and toasted almonds) or go the whole hog with a full Irish Breakfast, or perhaps reawaken to the old-time joy of smoked kippers served with butter and scrambled eggs. It couldn't be simpler or more satisfying fare.
Speaking of scrambled eggs, not all versions are made the same, as anyone has overnighted in a bed and breakfast knows. Biggs wants to help beat your bad egg blahs, with a Creamy Scrambled Eggs On Toast recipe that involves single cream and fresh chives to garnish.
Lunches in this book are the reason to purchase it. Take her Leek and Cauliflower Soup recipe. I know it sounds counter-intuitive but it turns out the unlikely ingredient adds unexpected flavor and richness to this most traditional Irish dish.
Carrot Soup requires market fresh produce to really pop and Biggs suggests cumin or coriander or even a teaspoon of freshly cracked black peppercorns that give her recipe depth and a little heat. Equally her delicious Nettle Soup calls for the unlikely addition of some porridge oats for texture. Prepare this for the people in your life who could use a little iron.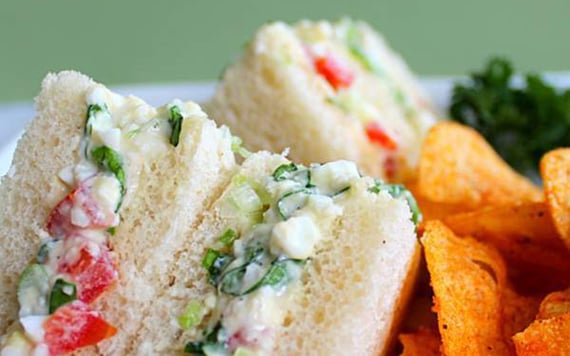 4
Mussels are plentiful along the Irish coastline and in every fishmonger on the island and so Bigg's Mussel Soup adds another surprise with the unusual addition of dry cider (she's never afraid to innovate and that impulse is catching). You are going to want to follow in her footsteps in every dish presented here.
Bigg also gives you the recipe for familiar Irish staples like Potato Cakes, or quick Ham and Cheese Pies and even Creamed Mushrooms On Toast (unexpectedly easy to make and always utterly delicious).
Other standouts include classic Irish seafood dishes Pan Fried Mackerel With Parsley Butter, or Poached Cod With Parsley Sauce.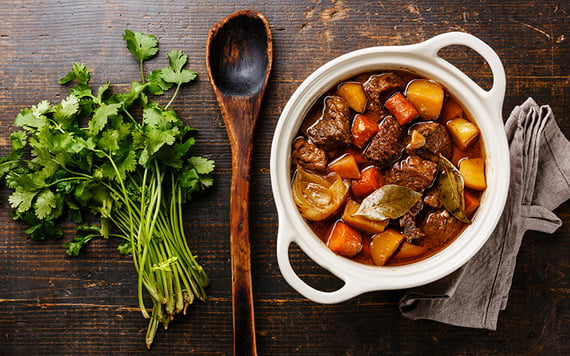 4
This expertly laid out and carefully thought out little book leads on to classic main courses then like Roast Stuffed Loin Of Pork and I ask you, is there a more hearty weekend dinner? Yes actually, try her Beef And Guinness Pie, where the stout contributes to a rich and luxurious gravy under the flaky shortcrust pastry.
Other take-you-right-back dishes include the Roast Rack Of Spring Lamb, here served with roast potatoes and minted peas. Perfection. If that doesn't hit you in the Irish then how about Gammon Steaks With Whiskey Sauce? Don't forget Irish Stew, which Biggs like to slow cook for at least two hours for added flavor. There's also Bacon And Cabbage, served with boiled potatoes and parsley sauce, for the down-home taste that's as Irish as a spring shower.
Desserts in Ireland tend to emphasize our world-class dairy and Bigg doesn't disappoint, including Apple And Blackberry Cake, Bread And Butter Pudding, Rice Pudding and Apple Crumble With Whiskey Cream. This little book may be small in stature but its big on know-how and local flavor. We heartily recommend it.
Dufour Editions, $10.00. Available to purchase here. 
Love Irish recipes? Visit our recipes page or like IrishCentral's Recipes Facebook page and never miss a recipe again!