Therapists have noted a seasonal surge in couples, who are stuck in rocky relationships, turning to them for advice on how to get through Christmas without breaking up.
And they have warned that the stress of being forced to sit down for Christmas dinner with out-of-favor members of the extended family can prove the tipping point for those in crumbling relationships.
Tony Moore, a counselor with Relationships Ireland said, "We've been seeing couples in greater numbers since early October and we'll be extremely busy from now right up to when we close up just before Christmas.
Read more: Irish Christmas songs to get you in the holiday spirit
"If things aren't going well in your relationship, Christmas is an extremely difficult period. There's this perception that everyone else out there is having a wonderful time, which is rarely the case in most households. But for couples who are having problems, the sense that they are missing out can make the situation unbearable."
Moore said the charity's counselors task themselves at this time of year with providing a "Christmas survival plan" to help bickering couples survive the festive season without splitting up.
And he said one of the main pre-Christmas trouble spots he's noticed up to now has been amongst partners squabbling over inviting their respective in-laws to Christmas dinner.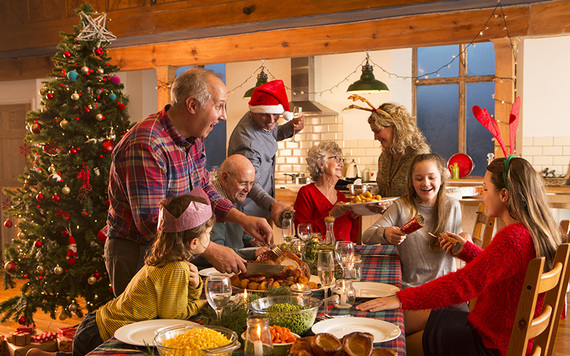 2
"Even in the best of relationships, rows over visiting relatives at Christmas or having them over to yours are common," he said.
"But in a relationship where there are existing problems, this becomes one of the most stressful things of all at Christmas, and I've really noticed it in the last few weeks.
"If you can't stand the sight of your mother-in-law, for example, and are traveling halfway across the country to spend Christmas Day with her, it is likely to lead to huge resentment and for those who have existing issues, this could push the relationship to breaking point."
Read more: Best old Irish Christmas adverts that will bring a tear to your eye
Moore also advised couples in broken relationships to steer clear of alcohol over the festive season, as he said booze is far more likely to fuel tension and rows at this time of year.
"Small things can become very big problems over Christmas and if you've been out drinking till the early hours on Christmas Eve, the next day could be a complete nightmare," he said.
Are you spending Christmas with the in-laws this year? Let us know how you'll be spending the holidays in the comments section, below. 
* Originally published in 2016