A 39-year old Irishman from Lisburn, County Antrim, is being held for deportation in Boston after his landlord's girlfriend called the FBI and reported he was gun running for the IRA, according to local sources known to IrishCentral.
The call was made after a verbal dispute with the woman who called an FBI tipline in order to have him arrested.
The arrested man is very well known in the Irish community in Brighton, and his arrest has shocked the community.
Read More: Top Irish community leader deported from Boston
"He is just a big lovable guy, loved Liverpool, Irish music and the craic" said the friend, who lives legally in America. "He had been working as a house painter for many years.  Never bothered a soul."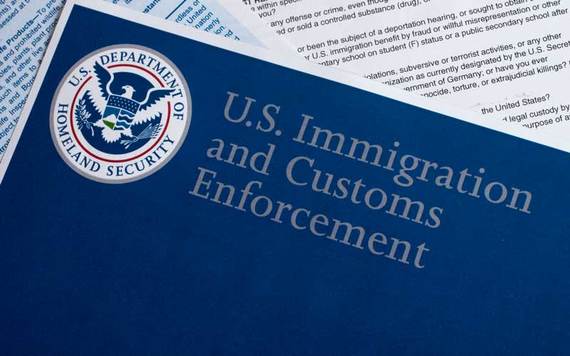 2
His arrest after twenty years in America comes despite the fact that he has no criminal record. IrishCentral knows his name but has decided not to disclose it for now.
The FBI, following the tip-off, came to the rented accommodation but found no reason to arrest him. The IRA ceasefire of 1998 has long since stopped any gun shipments.
Read More: No increase in Irish being deported under Trump
However, they did inform ICE, and the immigration authorities arrested him. He is now in Plymouth Correctional Center awaiting either a hearing or deportation. The Irish International Immigrant Center is handling his case.
On the Irish deportation front, figures monitored by the Irish Embassy in Washington show that there were only 25 people deported in 2016, down from 53 in 2010. To date in 2017, there have been 28 Irish citizen arrests with 17 removals and 14 of those were crime related.