Ireland's Health Service Executive (HSE) is refusing to say why concerns about Mother and Baby Home were never reported to the Minister for Health.
As early ago as 2012 senior members of staff at the HSE were told about the "shockingly" high number of children who had died at the Tuam and Bessborough Mother and Baby Homes.
Notes from a telephone call between assistant director of Children and Family Service, Phil Garland, and head of the medical intelligence unit, Davida De La Harpe, show the pair thought the issue needed to go, "all the way up to the minister".
The two civil servants also thought what they were hearing was so serious it needed a full public inquiry
"It is more important to send this up to the minister as soon as possible... with a view to an inter-departmental committee and a fully fledged, fully resourced forensic investigation, and state inquiry," the two concluded.
3
In the same year a report into the Bessborough Mother and Baby Home found that 500 babies and young children died in the home's care over a 19-year period.
The finding came to 50 pages in total and recorded in diligent detail the names, sexes, ages and illnesses of the hundreds of kids who passed away.
Read more: Babies' bodies finally excavated at Tuam Mother and Baby home
Ultimately, however, the report did not find its way to the desk of the then-Minister for Health, Dr James Reilly. A request by that the department reveal the most senior member of staff made aware of the scandal has gone unanswered.
The current Minister for Children, Katherine Zappone, earlier this year said it was a "pity" that the Department for Health hadn't begun an investigation into the scandal of Irish Mother and Baby Homes sooner.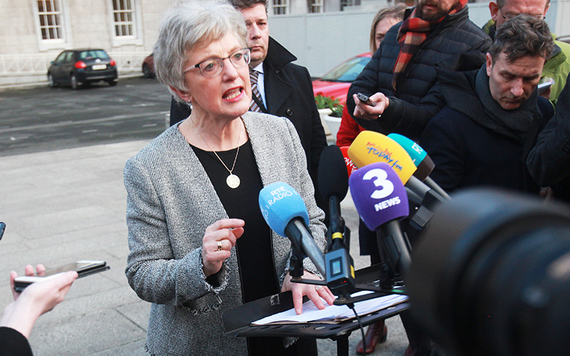 3
"The HSE is currently liaising with the Commission in relation to the disclosure of all documentation relevant to their work," it told the Irish Examiner.
"In that regard and in the interest of ensuring that the HSE does not inappropriately encroach upon the work of the Commission, we are providing all relevant materials and documents directly to the Commission at this time."
In March the news of the mass graves found on the site of the Tuam Mother and Baby Home shocked Ireland and reverberated around the world.
H/T: Irish Examiner