A leading Irish American businessman and the Irish Independent newspaper say that a major scam around fake damage to Irish rental cars aimed at tourists must be exposed.
An investigation by the Irish Independent newspaper has uncovered a major car rental scam to rip off customers from abroad including the US at Irish airports by some car rental companies.
Coinciding with the Independent report, IrishCentral has received confirmation of the unlawful practice from leading Irish American businessman Patrick J. Donaghy, former chairman of construction giant Structure Tone.
Donaghy has stated that since going public about his experiences of illegal car rental practices in Ireland numerous people have also told him they were also ripped off. IrishCentral has received many other complaints also going back years about some of the car rental companies.
Read More: Irish vacationers visiting USA caught out with scam visa websites
There is common thread In the Irish Independent inquiry and the cases sent to IrishCentral. People leaving the car back at the airport are charged huge amounts for scratches, tire bulges, broken tail lights, which in many cases were pre-existing problems before the car was hired.
The Independent stated that customers were charged for damage despite vehicles not being repaired by car rental companies.
Here is the account of American businessman Patrick J.Donaghy about three negative experiences he had with Hertz and Avis.
3
"Our first bad experience was a car rented through Hertz at Cork airport on March 16, 2015, and returned to Dublin airport on March 22, 2015. An employee did the inspection at the return center. She found a very superficial scratch about 6 inches long on the passenger side of the car. After trying to understand what she was talking about, I heard 'bad scratch' and they were going to hold €1,000 euros for damages, which they did.
"After a couple of months of discussion with Chase Bank, they came back to inform me the settlement was €660 euros for the scratch. Since it was not into the paint, it would probably require a 5-minute buffing job.
"Episode 2 - on August 9, 2018, went to Ireland for my sister's funeral and rented a car in Dublin airport through Hertz, returned on Tuesday, August 14, 2018. Inspection was done by employee He immediately walked to the front passenger side tire and mumbled something and told me there was a bubble on the tire, which I could not see. Again went through the same b.s. and this time they held €780 euros. Went through the same aggravating process with Chase visa but this time no change in the settlement, they already paid Hertz the full amount.
"Episode 3 - on January 1, 2019, went to Ireland for my brother-in-law's funeral. Rented through Avis at Dublin airport. On hiring, the clerk stated they would hold €3,000 against any damages that may occur. Returned the car on Friday, January 4, 2019. Again a very aggressive employee who once again walked directly to the front wheel on the passenger side, got down on his knee to inspect the rim and found a one-inch scratch. Luckily this time we were prepared and had taken pictures of the car and wheels so were able to show him the rim was previously damaged and of course, he immediately asked to see dates of the pictures. We were able to show it was the morning of the rental.
"This has been bothering me that they are possibly getting away with this with all Irish American renters and could add up to a tremendous amount of money. I believe that these workers are getting paid through bonuses on each person they can rip off."
The Irish Independent report is very similar. Car rental companies are charging different customers hundreds of euro for the same pre-existing damage, despite not actually repairing the vehicles, Independent.ie revealed.
Some drivers have exposed how they were forced to pay for damage even though the vehicles already had damages that were never repaired and continued to be hired out.
One couple, from Yorkshire in the United Kingdom, was forced to pay over $800 (€700) for scuff marks on the wheel and front bumper scratches.
"It really left a sour taste in our mouths… it's just upsetting as we're moving here soon and friends will be coming to visit us and I don't want them having similar experiences or being given this negative view of Ireland when it's a wonderful country," Diane Maguire told Independent.ie. The Independent stated that when contacted for comment, the car rental company said it has now decided to issue the Maguires with a full refund.
"Having looked at this specific case again, we noticed an error in our inspection process which resulted in this customer being charged more than what they should have for these damages," a spokesperson said.
"The customer has since been contacted and we have offered our sincere apologies along with a complete refund."
A car rental company expert source told the Independent that such ripoffs are common.
"To make a long story short the car hire companies that charge people for damage to alloys and dents, don't actually even repair the damage or pay for the repair. The contract they have, depending on the agreement made, usually has an allowance for damages up to €500," the source said.
"So for example when you or someone before you scrapes a bumper and two alloy wheels, the car rental company charge you €600 for the damage, they don't repair it and at the end of the lease the car comes back. The automotive company then argues the damages are more than the €500 allowance and the car company argues it is less and they end up not having to pay for the repair at all despite charging multiple people for repairing the damage throughout the car's time as a hire car," they added.
Independent.ie lists several cases they uncovered:
A man being charged €700 for damage despite providing photos showing the dent was already there;
A Dublin mother being charged €491.12 for a dent over the rear wheel;
A retired Aer Lingus pilot forced to pay €130 for a scuff mark on the wheel.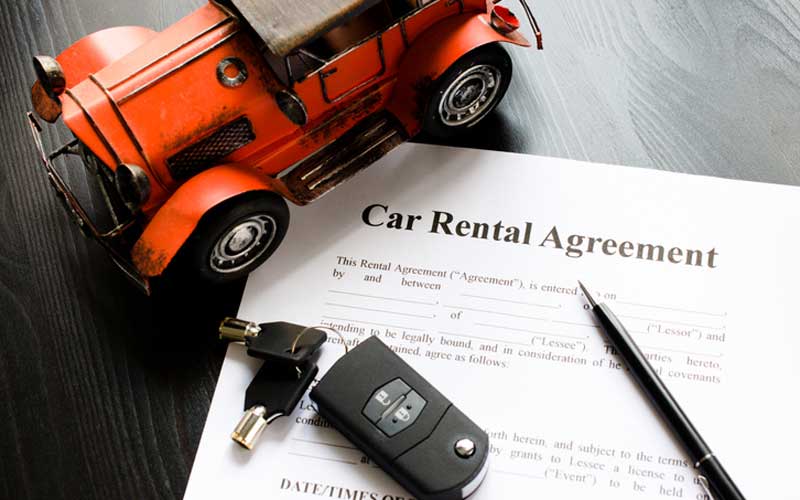 3
Stuart Summerfield, from Co Sligo, had a similar bad experience. The Independent stated "The company withheld £1,205 from his credit card as it claimed there was a dent in the driver's door of the Peugeot 108.
However, the pictures provided by Summerfield showed no visible damage.
The engineer's report did not provide any description of the damage but said the cost of repairs would be $1,447  (£1,126) and said the alleged damage renders the vehicle unfit for hire.
Despite this, Summerfield learned that the company continued to hire out the car.
Summerfield asked the company to provide photographs of the alleged damage and an employee said in an email: "The car is out on hire at the moment and is due back on Tuesday, I have told the location to ground the car so we see the extent of the damage and to have more photographs taken so we can assess the extent the damage."
He has since rented vehicles from other providers and had "no problems at all."
The Independent report noted that Ireland's Competition and Consumer Protection Commission received up to 200 contacts relating to car rental issues in 2018.
A number of these contacts had encountered difficulties with what appeared to be pre-existing issues with their cars, a CCPC spokesperson said.
Read More: Irish banks caught in mortgage scam which cost people their homes
A spokesperson for one of the rental companies contacted for comment said they take such allegations "very seriously."
"We have robust processes and procedures in place to ensure customers are only charged for the damage that they cause.
"On the rare occasion where a customer has been charged incorrectly due to an administrative error, we immediately reimburse the charges. Our business prides itself on excellent customer service and has been recognized globally for the quality of service we provide our customers."
It encouraged consumers to highlight their experiences with the Car Rental Council of Ireland, which is the representative trade organization for the car rental industry.
"Difficulties with car rental services can involve consumers from outside of Ireland renting cars here, or Irish consumers renting cars abroad," a spokesperson said.
"The European Commission and the national consumer authorities also agreed that they would continue to monitor the car rental sector closely."
Have you had a bad experience with car rental in Ireland? Let us know. Email to Niall@irishcentral.com.