The Gaming and Lotteries Bill 2019, Ireland's temporary legislation for the nation's iGaming industry, has been given the go-ahead to be discussed at committee stage
The country is in the process of breathing new life into its archaic gambling laws, attempting to enforce an age restriction of 18 years old across all online and offline gaming products nationwide. The legislature is also looking to set stake limits across all gaming machines at €10.
The bill got through its second reading in the Dail Eireann, with TD's filing a motion to pass the new legislation onto the Select Committee on Justice and Equality. At the time of writing, Ireland's gambling sector benefits from €100 million worth of taxes for the government. Meanwhile, the industry's annual value is said to be worth between €6 billion and €8 billion.
Bizarrely, the industry is still governed by the Betting Act 1931 and the Gaming and Lotteries Act 1956. iGaming wasn't even a twinkle in the eye of the Irish gambling industry back then; in fact, the nation barely had a sufficient power supply let alone internet-based gambling. It's therefore clear to see why the sector needs new legislation to define its current guise.
Regionalised iGaming boards look unlikely in Ireland
It looks unlikely that the Irish government will go down a similar path on iGaming to that of the Canadian government, whereby the Federal Government of Canada has permitted the formation of provincial regulatory boards to allow provinces to control and regulate iGaming within their own borders. Check out the casinos online for Canada to see how new legislation has helped provide peace of mind and certainty for iGamers.
When the Bill will finally come to fruition in Ireland ultimately depends on ironing out the various indifferences between officials. Amendments have been tabled by certain members of the Justice Committee in the lower house to try and thwart high-street and online Irish bookmakers from accepting wagers placed on "lottery-type experience games". According to The National Lottery, some €400m is wagered on these kinds of games outside of the official Irish Lottery. TDs claim that these games subsequently "cannibalize" the National Lottery's 'Good Causes' fund, taking €110m away from its pot each year that could go towards local culture, sport, recreation, and community projects.
Protection for the National Lottery's central fund appears to be paramount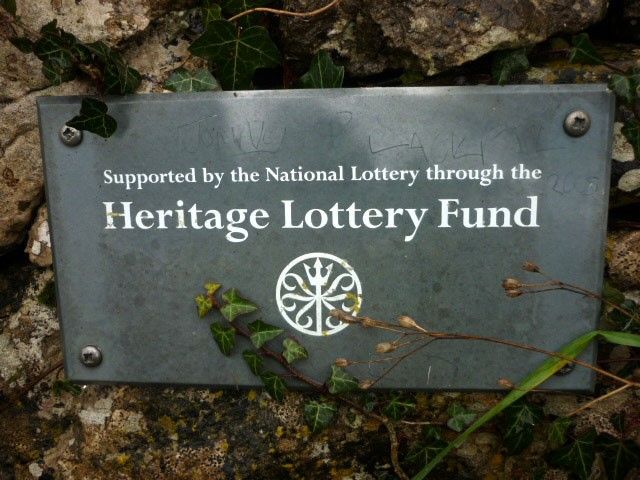 2
Jim O'Callaghan, justice spokesperson for Fianna Fail demanded that the National Lottery's central fund was guarded against "speculators" that operate overseas and online, taking wagers on the outcome of Ireland's National Lottery. O'Callaghan warned that if more people move away from buying conventional tickets for the National Lottery and look to place wagers online or with high-street bookmakers on upcoming lotteries, these punters would not "contribute to the central fund".
A recent news headline reinforced this viewpoint. A leading Irish bookmaker revealed that a Donegal-based resident recently won €33,000 following a single €1 bet on four numbers in a EuroMillions draw, without having to physically buy a EuroMillions lottery ticket. This kind of lottery-style betting, which sees bookmakers and other iGaming platforms stump up the liability against the statistical probability of the numbers coming in, now accounts for a tenth of betting shop turnover across Ireland.
The National Lottery says that 28% of all funds spent on its games go to good causes. However, Donnchadh O' Laoghaire, Sinn Fein TD, is one of the leading figures in the lower house clamoring for change to the Gaming and Lotteries Bill. Mr O' Laoghaire claims that "most European countries" don't permit such wagering on lottery-style experience games. He also said that his amendment will hopefully be explored "during the committee stage" so that "some kind of consensus" could be found once it reaches "report stage".
These proposals have been largely dismissed by Ireland's betting industry. Sharon Byrne, chair of the Irish Bookmakers' Association, warned that the acceptance of the proposed amendment would lead to an extension of the "monopoly" due to "misplaced legislation". Ms Byrne insisted that their lottery-style betting products differed to The National Lottery as bettors could place wagers from as little as five cents on numbers. Furthermore, Byrne clarified that members of the IBA provided annual funding to The Dunlewey Centre and the Gambling Awareness Trust, as well as around €100 million a year in betting duty, used to "fund many things including the horse and greyhound industries".
In addition, TD Peter Fitzpatrick of Fine Gael argues that the high-street bookmaker outlets that have operated such wagers on lotteries employ lots of local residents and a crackdown on them would be a crackdown on the jobs market across the country.
Minister of State, David Stanton confirmed that he had taken steps to obtain legal advice via the Attorney General and a decision was ultimately taken by the government not to accept the amendment as it could result in "further demands" from the National Lottery down the line. This has helped the Gaming and Lotteries Bill 2019 move onwards to the committee stage.