Ian Bailey is accusing of murdering French filmmaker Sophie Toscan du Plantier in Co Cork in 1996
British journalist Ian Bailey, who is accused of murdering French woman Sophie Toscan du Plantier in Co Cork in 1996, was arrested in Dublin on December 16 after an Irish High Court endorsed a European Arrest Warrant which seeks his extradition to France.
Read More: French trial verdict in infamous Irish murder sentences Ian Bailey to 25 years
Justice Donald Binchy endorsed the warrant which sees French authorities attempt to extradite the Englishman to France for a third time.
In May, Bailey, who lives in Ireland, was convicted in absentia and sentenced to 25 years by a three-judge panel after a three-day trial at the Paris Criminal Court. Under French law, a person suspected of murdering a French citizen in another jurisdiction can be tried in France.
Bailey slammed the proceedings as a "farce."
On Monday, Bailey's lawyers objected to their client's extradition noting that the Irish High Court has already denied two previous extraditions attempts, the latest being in 2017. 
Lawyers for the Irish state, however, argued that the law has changed since the previous extradition attempt and that Bailey had been convicted of the murder in the meantime, reports RTE.
Bailey has since posted his own bail of €15k and has surrendered his passport as part of the bail agreement.
When Bailey was arrested on Monday in Dublin, he reportedly told a garda member: "I just want to say I had nothing to do with this crime."
Read More: Journalist will stand trial for 1996 murder of Sophie Toscan du Plantier that shocked Ireland
The murder of Sophie Toscan du Plantier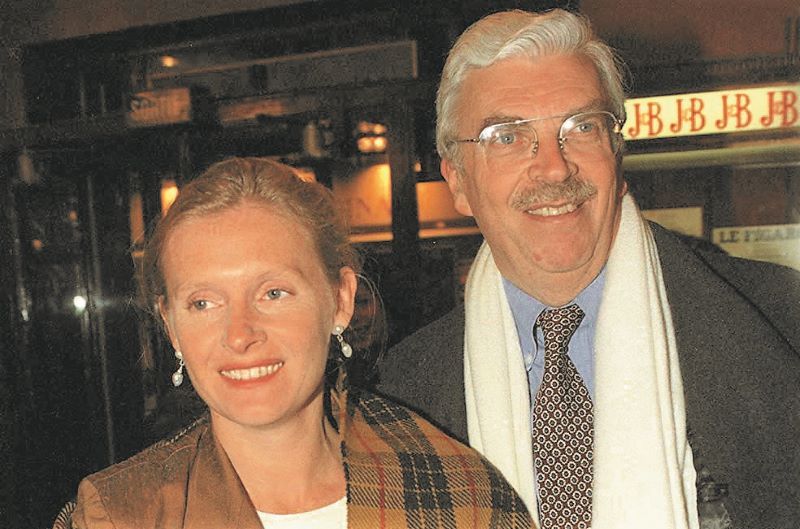 2
On December 23, 1996, the battered body of 39-year-old Sophie Toscan du Plantier was found near the gate of her holiday home near Toormore, in West Cork.
Bailey, who lived nearby and reported the murder for a national paper, was questioned by police. He was arrested twice — in February 1997 and again in January 1998 — but no forensic evidence linked him to the scene of the crime, and he was released without charge.
However, Bailey's actions throughout the investigation raised questions. Just weeks after the murder, Bailey's editor at the Sunday Tribune (now defunct) told police that Bailey had told her he killed Toscan du Plantier to resurrect his career. Bailey admitted the statement to police but said it was a joke.
Bailey allegedly made other informal admissions, according to a file from the Irish Office of the Director of the Public Prosecution, but it was noted that some of those statements were found unreliable and that Bailey has always held a public position of innocence, reports CNN.
Toscan du Plantier's murder is now the subject of a podcast entitled 'West Cork.'
Read More: Ireland's most infamous unsolved murder continues to haunt police