Grace O'Malley Kumar, whose mother is Dublin-born Dr. Sinead O'Malley, was formally identified as one of the victims of the stabbing attack in Nottingham in England on June 13.
"Grace was an adored daughter and sister; she was a truly wonderful and beautiful young lady," her family said in a statement issued via Nottinghamshire Police on June 14.
"Grace was not just a sister to James but his best friend. He is completely heartbroken. As parents, words cannot explain our complete and utter devastation. She will be so dearly missed.
"We were so incredibly proud of Grace's achievements and what a truly lovely person she was. She was resilient and wise beyond her years. Grace was so happy in life fulfilling her ambition of studying to become a doctor whilst playing topflight hockey at university.
"She leaves behind devastated extended family and friends. We request that all media outlets stop invading our privacy while we face this sorrow."
The heartbroken families of two students who died during yesterday's attacks in Nottingham have paid tribute to them after they were formally identified today (Wednesday 14 June 2023).

Read the tributes on our website: https://t.co/O3qDq3fUp2 pic.twitter.com/O4CxigtOR4

— Nottinghamshire Police (@nottspolice) June 14, 2023
According to The Irish Times, medical student O'Malley Kumar is the daughter of Irish-born, London-based consultant anesthetist Sinead O'Malley, whose father is Professor Kevin O'Malley, an anesthetist as well as a former registrar and chief executive of the Royal College of Surgeons in Ireland (RCSI).
Sinead O'Malley's great-aunt, Connemara native Sarah Joyce O'Malley, was the first Irish head of the Association of Anaesthetists in the 1930s.
Meanwhile, O'Malley Kumar's father Sanjoy was awarded an MBE in 2011 after helping save the lives of three teenage stabbing victims who stumbled into his medical office.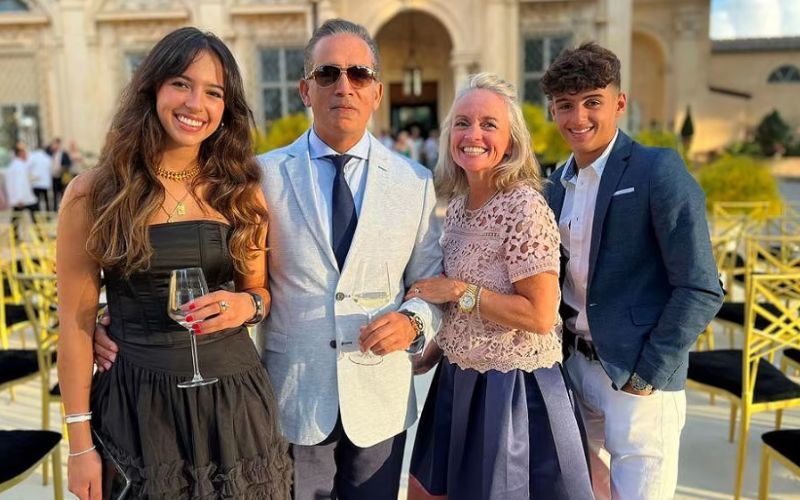 2
Speaking at a Nottingham University vigil on Wednesday for his daughter and her friend, fellow victim Barnaby 'Barney' Philip John Webber, Sanjoy Kumar thanked those in attendance "for your support, for taking the time to be here. All you guys, everywhere that I can see, a sea of people. Such a lovely sign of unity, the bond you have. Grace was also like Barney, she loved coming up to Nottingham. In fact, we couldn't get her down. The love that we have out here, I just wish we had it everywhere.
"Look out for each other, that's the big thing. Look after your friends and look after the people around you. It's so important."
O'Malley Kumar and Webber, both 19-year-old Nottingham University students, and 65-year-old Ian Robert Coates were formally identified as the victims of Tuesday morning's early-morning attacks by Nottinghamshire Police on Wednesday, June 14.
Nottinghamshire Police said on Thursday that they had been granted an additional 36 hours to question the 31-year-old suspect who was arrested shortly after Tuesday morning's incidents. They believe he carried out the fatal knife attacks on the two 19-year-olds before killing the 65-year-old man and stealing his van, which he used to hit pedestrians.