Gerry Adams was seen visiting his brother Liam Adams in hospital, where the convicted pedophile is receiving end-of-life cancer care.
The former leader of Irish political party Sinn Féin, Gerry Adams, has visited his brother, a convicted pedophile, on his deathbed as he receives end-of-life cancer treatment.
Liam Adams is currently serving his sixth year of a sixteen-year prison sentence for the rape and sexual abuse of his own daughter, Áine Dahlstrom. Now aged 45, Dahlstrom revealed how the abuse started when she was just four years old in 1977 and it continued over a six-year period.
She came forward and spoke to her uncle Gerry and police in 1987 but has said that police seemed more focused on getting information on her uncle and his republican activity. Dahlstrom made a fresh complaint 20 years later when she learned her father was working with youth groups and Liam Adams was convicted in 2013.
Read more: Liam Adams sentenced to 16 years for rape of daughter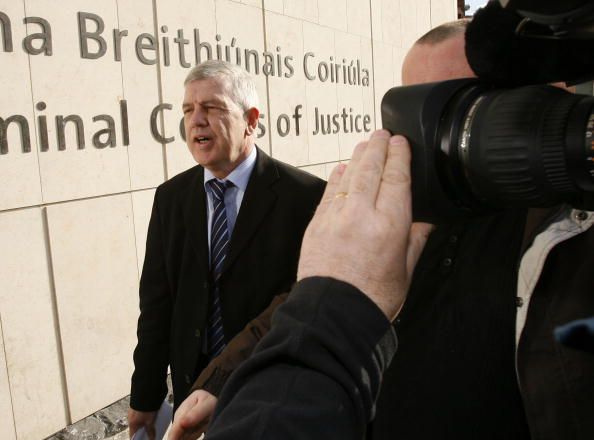 2
"Whether to visit Liam before he dies presented Gerry with a terrible dilemma. In the end, he called to his bedside to say his goodbyes," a republican source told The Belfast Telegraph of Adams' visit.
Liam Adams, 63, was moved from Maghaberry Prison to the hospice earlier this month.
"It was obvious that he was up to visit Liam," one of the residents said of the visit.  
"There are two prison guards standing at the door of the room where he is being treated at all times. Gerry was with him for quite some time."
Read more: British launched last-minute desperate bid to block Gerry Adams from U.S.