Leading Catholic bishop believes the next step after repealing Ireland's eighth amendment will be "ending the lives of the frail".
A leading Catholic bishop has warned of euthanasia being next if efforts to remove the Eighth Amendment to the Irish constitution, which effectively values the life of the baby more than the mother, are successful.
Kevin Doran, Bishop of the diocese of Elphin, which covers four western counties, said, "I am convinced that if we concede any ground on abortion, the very same arguments which are now being used to justify abortion will be used to justify ending the lives of frail elderly people and people with significant disability. This is the final frontier. If we cross it, there will be no easy way back."
Doran, who is Chair of the Irish Catholic Bishops' Consultative Group on Bioethics and Life, stated the changes to the constitution, which would allow abortion up to 12 weeks and give due consideration to the mental health of the mother, "would pave the way for euthanasia in Ireland... and abortion on demand."
He called on the Irish people to contact their local politicians and "make clear to them that you want them to defend the right to life of the unborn. Be polite, but make sure they know you are there and they know what you believe."
Read more: Clear majority of Irish favor abortion rights up to 12 weeks
A recent opinion poll carried out by the Irish Times showed 65% were in favor of repeal and abortion being permitted up to 12 weeks, and 35% were not in favor.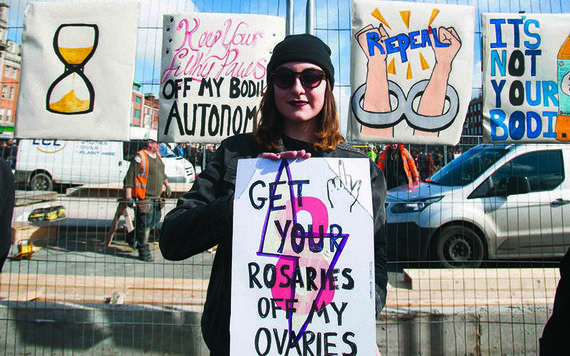 3
This latest political fight has its origins in the circumstances surrounding the October 2012 death of Savita Halappanavar, an Indian dentist based in Ireland, who died after doctors refused to abort her non-viable fetus because of legal concerns.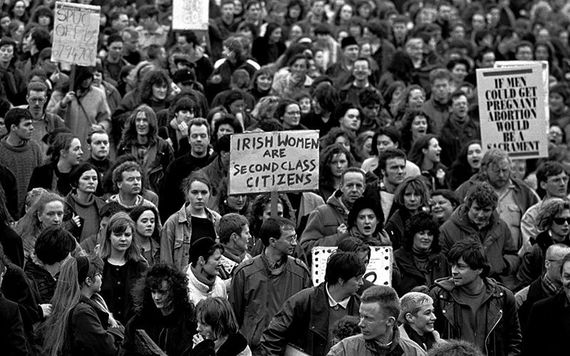 3
Doran stated that with the Eighth Amendment removed, "The Government would be left entirely free to introduce whatever abortion regime it chooses, now or at any time in the future. Promises made before the referendum would not in any sense be binding," he said.
"What the committee is asking is that citizens would give the Government a blank check. I have never been comfortable writing blank checks," he said.
The lopsided result of the opinion poll also may show the weakness of the Irish church, which was once able to command vast numbers to vote as the church wanted. However, decades of church scandals has very much weakened the church in recent times.
The vote is expected to take place in May.
Read more: Irish priest says demonic activity and requests for exorcisms "has risen exponentially"