Ireland's Tánaiste Micheál Martin has met with Thomas Hand, the father of 8-year-old Emily Hand, the Irish-Israeli girl who was initially believed to have been killed during the October 7 Hamas attacks in Israel but is now believed to have been taken hostage.
"I was grateful for the opportunity to meet with Thomas Hand this afternoon," Martin said in a statement today, November 14.
"Everyone in Ireland feels the deepest sympathy for Thomas and all the Hand family, given the horrific and traumatic ordeal they are currently experiencing."
Emily Hand, 8, was initially believed to have been killed in the Hamas attacks in Israel on October 7. Thomas made headlines afterward when he emotionally told CNN that he felt it was a "blessing" his daughter was killed as opposed to being kidnapped. However, her family has since been informed that it is believed Emily was actually taken hostage and may still be alive.
"Emily will turn 9 on Friday next week (17 November)," Martin continued in his statement.
"This brilliant and talented young girl needs to be returned to her family immediately.
"My Department will leave no stone unturned in pursuing that outcome.
"We have been engaging intensively internationally through political, official, and security channels in a bid to secure Emily's safe return.
"Later this week, I will be raising Emily's case in all appropriate meetings during my visit to Israel, Egypt, and the occupied Palestinian territory.
"All our thoughts are with Emily and her family at this profoundly difficult time. All hostages in Gaza should be released immediately and unconditionally."
Grateful to meet Thomas Hand and his daughter Natali, and other relatives of civilians being held hostage in Gaza today. Our thoughts are with you. pic.twitter.com/Dwoez6sdwA

— Micheál Martin (@MichealMartinTD) November 14, 2023
Thomas Hand and his daughter Natali, Emily's half-sister, also met with the President of Ireland Michael D. Higgins on Tuesday, along with families of a number of hostages currently being held in Gaza and Israel's Ambassador to Ireland Dana Ehrlich.
The President said after the meeting: "What the families are going through in terms of anxiety and apprehension must be near unbearable, including in Emily Hand's case that her father and sister know that she will be celebrating her ninth birthday while being held hostage.
"The welfare of all children and civilians in Israel and Gaza should be in the forefront of all of our minds at this time.
"In our meeting, we discussed what actions can be taken to help ensure the safe return of the hostages to their families.
"To this end, I once again call for the unconditional release of all hostages currently being held in Gaza. I further echo the call which the families have made that the Red Cross/Red Crescent, or another appropriate organisation, must be given such access to the hostages as will enable their present position to be affirmed.
"I have assured the families that I will relay the importance of this request to the Irish Government."
President Higgins today met with 8 year old Irish-Israeli citizen Emily Hand's father and sister Thomas and Natali Hand; as well as Maya Lambroso, Tal Yeshurun and Eylon Keshet, relatives of all of whom are being held hostage in Gaza. Full statement: https://t.co/hxW9a7xWzM pic.twitter.com/V9oYTSnCS8

— President of Ireland (@PresidentIRL) November 14, 2023
Hand met with the Tánaiste and the President the day after meeting with Taoiseach Leo Varadkar and speaking at a press conference alongside other families who have had their relatives taken hostage.
"[I'm here] just to try and drum up as much support and sympathy from the Irish Government," Hand said in Dublin on Monday, according to the Irish Times.
He separately told RTE: "In my heart, I believe she is alive and well.
"You have to, to carry on."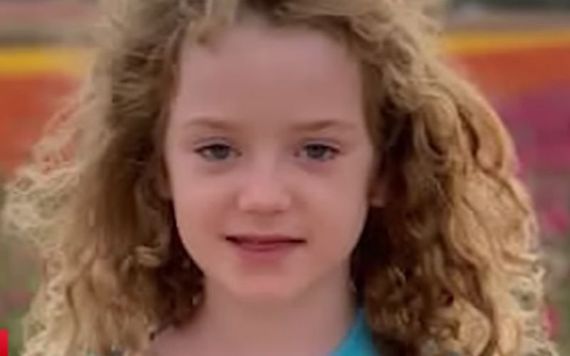 2
Meanwhile, the Social Democrats will bring a motion before the Dáil on Wednesday calling on the government to withdraw diplomatic status from the Israeli Ambassador to Ireland and push for the imposition of EU-wide economic sanctions on Israel.
Sinn Féin will also bring a motion to the Dáil this week, calling upon the Irish government to refer the Israeli attacks in Gaza to the International Criminal Court for investigation.
The Taoiseach has said that the Irish government does not intend to expel the Israeli Ambassador to Ireland.