The "Dublin Apocalypse," one of Ireland's great medieval treasures is now free to view online, via Trinity College Dublin, for the very first time.
Held by Trinity College Dublin since the 19th century, the Library recently completed the full digitization of the Latin text renowned for its arresting vision of the "end of days."
Read More: End of days or symbol of fertility? Supermoon lunar eclipse visible in Ireland
The 14th-century manuscript depicts scenes from the Book of Revelation, the final book in the New Testament and is accompanied by exquisite illustrations in gold and vivid colors.
It portrays scenes of the horsemen of the Apocalypse, battles with many-headed beasts and the heavenly Jerusalem.
In medieval Europe, illuminated manuscripts containing the Book of Revelation were hugely popular among royalty and the wealthy elite.
These devotional aids were designed to help the faithful understand one of the most dramatic and difficult Christian texts.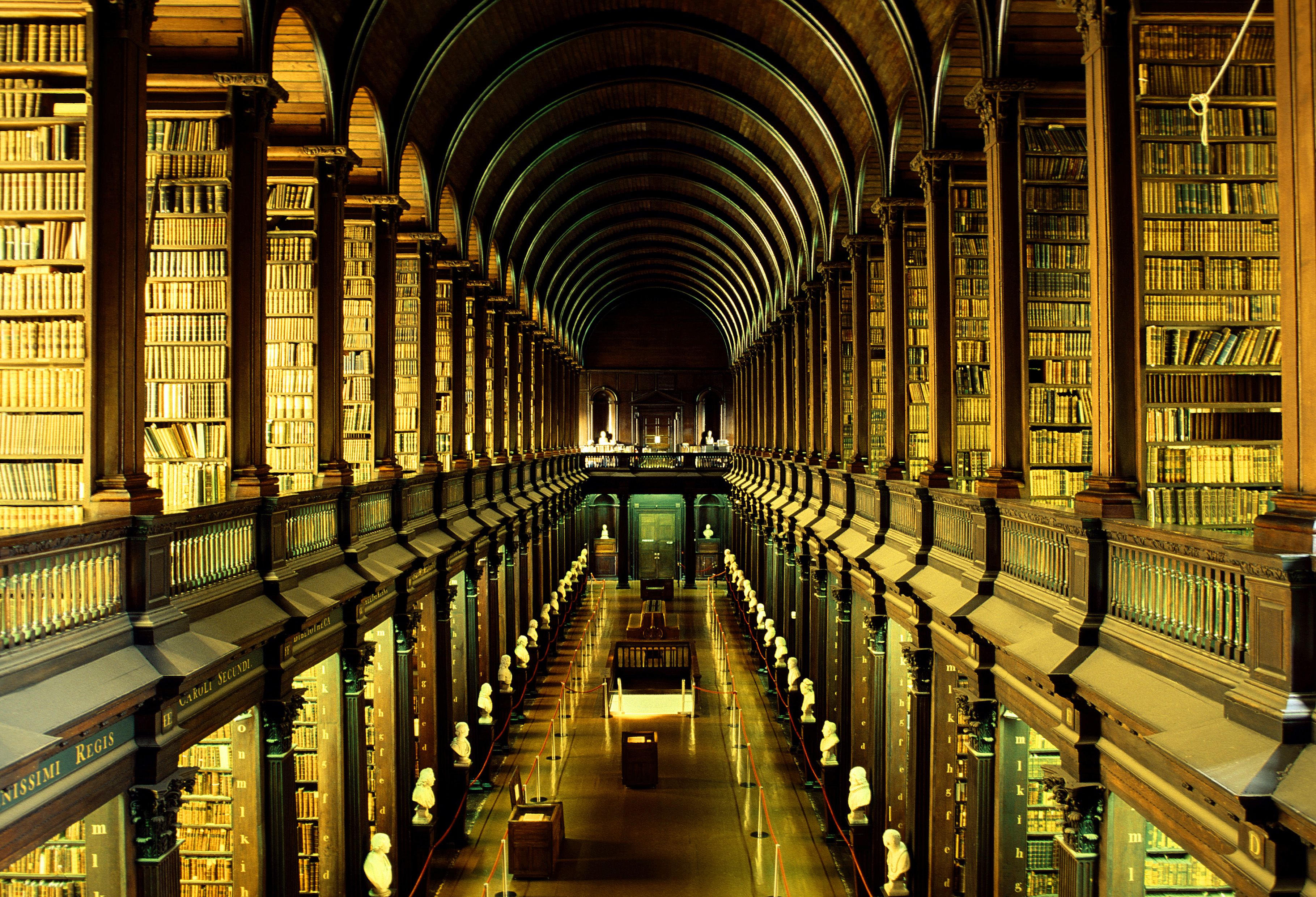 2
The beautiful Dublin Apocalypse manuscript represents one of the most lavish examples of this tradition and is among the finest illuminated volumes in the Library of Trinity College Dublin.
Read More: Woman who brought Tuam Babies mass grave to light honored with Trinity degree
Unlike most manuscripts from the 13th and 14th centuries in which the text took up more or less the whole page, the Trinity text features large illustrations of biblical scenes with the text significantly smaller than usual. 
"Aside from its stunning beauty, the manuscript provides great insight into the long tradition of apocalypse manuscripts and how our ancestors contemplated the end of days," says Laura Cleaver, Ussher Assistant Professor in the History of Medieval Art.
It is an "an illuminated manuscript of international importance by a master artist," adds Cleaver.
Though the identity of the artist remains a mystery, they likely created similar manuscripts which are now held at Oxford University in the UK. 
Full digital copies of the manuscript incorporating 118 individual digital scans can be viewed online via the Library's Digital Collections platform.
What are your thoughts on the "Dublin Apocalypse?" Will you view it online? Let us know in the comments below.