An Irish star of the stage and screen, Cork city native Niall Tóibín has passed away, following a long illness. 
Niall Tóibín's family have confirmed that beloved Irish comedian and actor Niall Tóibín has passed away.
Tóibín, born in Cork city, on Nov 21, 1929, is best known for his roles in TV and film including the movies Frankie Starlight, Ryan's Daughter, Far and Away, Veronica Guerin and the TV series Ballykissangel. 
His daughter, Sighle, confirmed in a statement on Wednesday morning, that the Irish star had passed away in Dublin. The 89-year-old is survived by his children Sean, Muireann, Aisling, Sighle, Fiana, and his seven grandchildren. Tóibín's wife, Judy, passed away in 2002.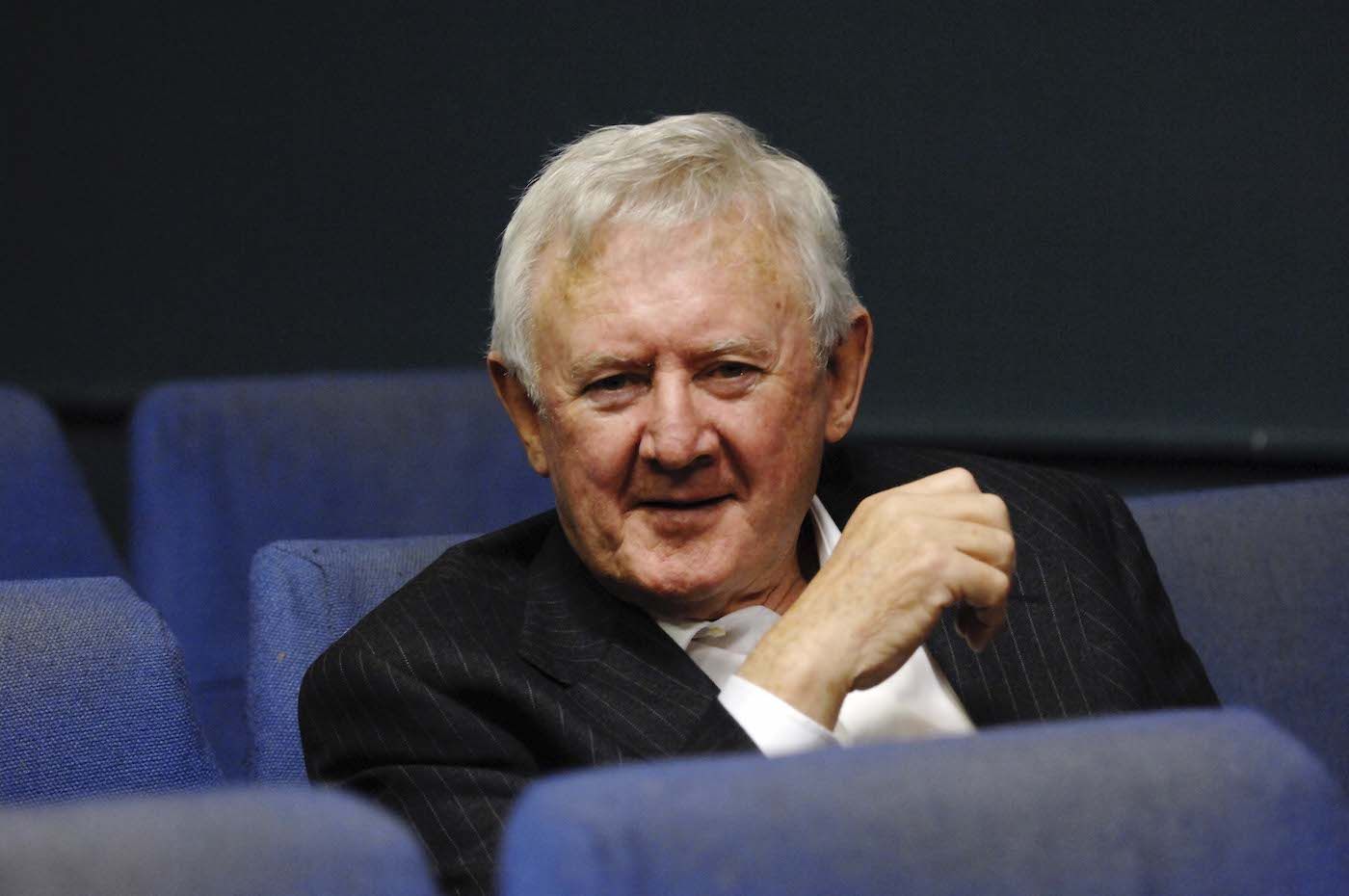 2
Read more: Netflix's "The Crown" has a Northern Ireland problem, says Irish critic
Tóibín's career began in radio drama in the 1950s. His most recent radio drama foray was in 2011, for the RTE Drama on One 2020 by John Boorman. 
His career on the stage was historic. Tóibín played Andy in the original production fo Brian Friel's play, Lovers, at the Gate Theatre. He played Brendan Behan in the original adaptation of The Borstal Boy at the Abbey Theater and on Broadway, in New York. He also stared in Waiting for Godot, by Samuel Beckett, at the National Theatre, in London. 
In 2010, he was honored with a Doctor of Arts degree from University College Cork. He was awarded an Irish Film and Television Award Lifetime Achievement Award in 2011 and in 2015. He was also awarded the freedom of Cork city.
Here is a clip of Niall Tóibín on Gay Bryne's last Late Late Show:
Niall Tóibín - Tales from a New York bar

If the walls of New York's Irish bars could speak, they would tell some great stories. Comedian and actor Niall Tóibín captures the environment of a New York Irish bar in this hilarious sketch.

Publiée par IrishCentral.com sur Dimanche 27 mai 2018
Read more: Spine-tingling version of "The Parting Glass" in tribute to Gay Byrne