The whole world is wondering when Conor McGregor will enter the octagon again, Dana White just dropped a huge hint. The UFC's number one draw hasn't fought in the promotion since November 2016 when he defeated Eddie Alvarez in Madison Square Garden. That night, McGregor, 29, became the first person in UFC history to hold two titles from two different divisions. 
McGregor's proposed UFC 219 was scrubbed because of his antics
McGregor hadn't been expected to fight again after that bout until his son, Conor Jr., was born in May 2017. The hiatus from UFC continued after McGregor agreed to fight Floyd Mayweather in a boxing-rules match in August 2017. There had been rumors of a fight between McGregor and Tony Ferguson at UFC 219 in October 2017. That was scrubbed after McGregor confronted referee Marc Goddard at Bellator 187. McGregor ran into the ring to congratulate his team mate, Charlie Ward, on his victory at the event.
Dana White says he thinks McGregor will be back by the summer of 2018
Speaking to ESPN recently, Dana White, "Let's get through the holidays and hopefully he starts to get the itch to come back and hopefully we can get him back this summer."
While in an interview with Fox Sports' Undisputed, White said (above), "What we have to do is - he needs to defend that title. Nate's (Diaz) not even in the title picture. You know… that's a fight that shouldn't have even been made in the first place. But it happened at that time and it was great, it was an amazing fight and people loved it...So somewhere along the line there's a possibility for a trilogy, but right now he has to defend his title against Tony Ferguson...Tony Ferguson is the fight right now and is the move if he wants to come back."
Read More: Hero or horror? Conor McGregor punches Dublin gangland associate in local pub
There's a Russian fighter who is proposing fighting McGregor and Tony Ferguson o nthe same night
Following UFC 219, there's another contender in the mix. Russian brawler Khabib Nurmagomedov annihilated Edison Barboza at the event in Las Vegas on December 30. Nurmagomedov wants to fight Tony Ferguson but Ferguson only wants McGregor. The Russian has a novel idea, he will face both on the same night. Numagomedov told the media, via MMA Mania, "I don't know about these guys. When I am injured they talk too much. But when I am healthy, I don't see these guys.I want to catch somebody, Tony or Conor it doesn't matter. Or maybe they going to fight each other. Or maybe if UFC approve, I can fight these two guys the same night. I swear I don't joke. If UFC make this, I can fight same night. I can fight with these guys on the same night. Why not? I am fresh. I fought Edson Barboza 15 minutes."
The last few months have been rough for McGregor's image
Outside of the ring, McGregor has suffered more bad press after the Irish Sun published a photo of him with an alleged Irish criminal. On December 29, the tabloid splashed an image of McGregor with Lee Byrne. Byrne, 18, is the son of Kinahan cartel kingpin Liam Byrne. The Sun's report that Byrne is a serious fan of McGregor's and has even flown to the U.S. to attend UFC fights. In November 2017, tabloid reports in Ireland accused McGregor of being involved in a pub brawl with the father of a Kinahan gang member. The fighter has denied that allegation. 
Read More: Conor McGregor loses it, punches official after jumping into Dublin ring VIDEO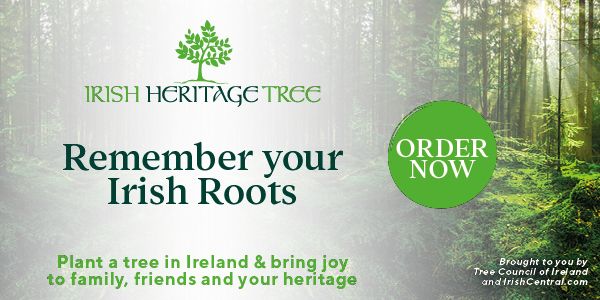 This article was submitted to the IrishCentral contributors network by a member of the global Irish community. To become an IrishCentral contributor click here.