Inspiring tales and massive spirit shown at PJ Clarke's Saloon at the launch of the Team Aisling Training T-Shirt.
It was standing room only at the launch of the Team Aisling Training T-Shirt at PJ Clarke's Saloon in Yonkers on Friday June 22.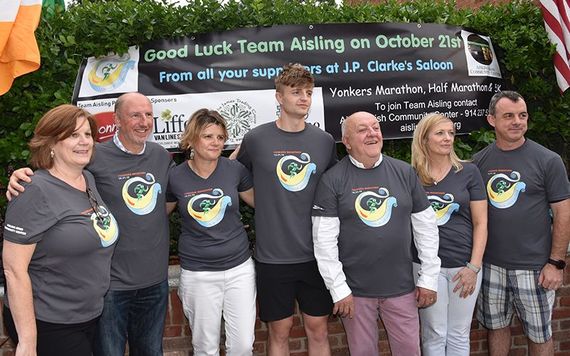 3
The team is running in the Yonkers Marathon on Sunday Oct. 21 to raise money for the Aisling Irish Center on McLean Avenue in Yonkers. More than 150 people packed the open air garden to collect their t-shirts; mingle with other team members and sponsors; and hear inspirational tales from well-known people in the Irish community.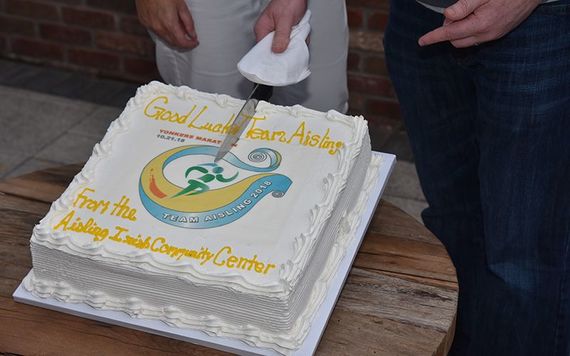 3
The chairperson of the Aisling Irish Center Caitriona Clarke welcomed the team and the sponsors while Irish radio presenter Treasa Goodwin told how she fought her way back from an accident to start running and well-known New York publican and ultra-runner Tom McGrath spoke of his battles with alcohol.
More than 160 people have signed up for t-shirts and the team is close to 200 members for the marathon. The organizers of the Yonkers Marathon are delighted with this boost to their numbers and have showcased the team on their website with this video:
For more information visit the Aisling site  or join the Facebook group.