Last night, IrishCentral held our inaugural Arts & Creativity Awards at the American Irish Historical Society, celebrating 
the excellence and innovation of the Irish creative community in America.
We were honored to have Irish Minister for the Diaspora Ciarán Cannon as the Guest of Honor, in addition to New York Assembly Member Daniel J. O'Donnell. Also present were representatives from our wonderful sponsors, TG4, Féile 30, Irish American Writers & Artists, Slane Irish Whiskey, American Irish Historical Society, and Irish Network USA.
But now, for the moment you've all been waiting for - the winners! 
Forty-four creative Irish leaders in the US were nominated across eight categories: Media & Innovation, Voice of Today,  The Written Word, The Screen, The Stage, Fashion & Design, Visual Art, and Irish Centers & Festivals. 
Watch our Facebook broadcast of the event to find out who won, and to see a special performance from Anam Award winner Susan McKeown. And read more about the winners and their extraordinary achievements below. 
IrishCentral Creativity & Arts awards

The inaugural IrishCentral Creativitt & Arts Awards, live from The American Irish Historical Society in New York! With thanks to our sponsors, Slane Whiskey TG4, Féile an Phobail, Irish American Writers and Artists, Inc, IrishNetworkUSA

Posted by IrishCentral.com on Friday, February 9, 2018
Winner, Media & Innovation: Nigel Eccles, Founder FanDuel and Entrepreneur
10
Tyrone man Nigel Eccles founded web-based fantasy sports game FanDuel in 2009 and grew it to 6 million users before stepping down to focus on new start-up opportunities in 2018. Eccles was raised on a dairy farm in Co. Tyrone, and the hard work of his upbringing translated well to the digital space.
FanDuel was born from an earlier project Eccles, a former McKinsey consultant, and his wife, Lesley, launched for the 2008 US presidential election called Hubdub. The news prediction model aimed to call the outcome of the election in every US state. Successful though it was, they saw an even greater opportunity in applying the same model to the world of sports, and so FanDuel came to be.
It was a great success, taking in $3 billion in player entry fees alone in 2015, and eventually merging with its main competitor DraftKings in 2016. Eccles remained as CEO until November 20, 2017, and it will be exciting to see what he does next.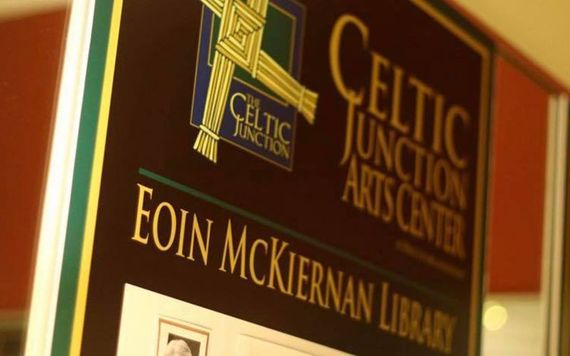 10
As long as the doors of this formidable arts center remain open, we can surely say that spirit of the famed cultural pioneer and transatlantic bridge-builder Eoin McKiernan lives gloriously on.
The Celtic Junction's two performance spaces host concerts, dances and private events while the Eoin McKiernan Library celebrates the legacy of Irish Studies pioneer and prolific promoter of Irish culture Eoin McKiernan. Founded on the McKiernan family's gift of 3000 books from his own library, the collection reflects McKiernan's deep passion for Irish history and politics, the Irish language, folklore, literature and Irish arts.
The McKiernan Library also works to serve the interests of the Irish-American community of Minnesota with a special focus on the Irish arts that are central to the Celtic Junction Arts Center community.
The Celtic Junction was created in 2009 to celebrate and nurture thriving Celtic Arts by supporting local artists and facilitating the education of those arts to the local community.
Winner, Fashion & Design:  Margaret Molloy – #WearingIrish
10
In March 2016, Margaret Molloy started the #WearingIrish campaign, championing the work of Irish designers and giving Irish fashion the visibility it deserves. The initiative has blossomed and Margaret has since launched a comprehensive  directory of Irish designers and continues to support Irish designers wishing to gain exposure in the US.
NEW #WearingIrish #jewelry #giftguide has #pendants #necklaces #collars #cuffs #earrings and more #giftsforhim and #giftsforher. There is something for every tast, budget, and occasion. Head over to my Medium page for #giftguide for #scarves, accessorie… https://t.co/MhTmIqel7S pic.twitter.com/qOdJF9aADo


— Margaret Molloy (@MargaretMolloy) December 16, 2017

Even more impressive is that #WearingIrish is a passion project – when Molloy isn't advocating for Irish designers, she is the global chief marketing officer at Siegel+Gale, the strategic branding consultancy. A marketing thought leader, Margaret has held previous leadership roles at Gerson Lehrman Group, Siebel Systems, and Eircom; has published in Forbes, Harvard Business Review, and elsewhere; and is recognized as one the most influential CMOs on Twitter.
Winner, The Screen: 'Emerald City' - Colin Broderick
10
Colin Broderick's debut feature film finds a hard-working and hard-partying crew of Irish construction workers in New York who left Ireland in an era of closeted oppression and sectarian violence. These lovable, but no longer fresh-faced rogues, have spent their adult lives self-medicating against a past that is starting to catch up with them.
Each guy on the "Emerald City" crew is struggling with something: drinking, gambling, loss, the burden of a family legacy, and facing a city that doesn't need them anymore.
A native of County Tyrone, Broderick moved to New York City in 1988 and worked as a carpenter for 20 years. His debut movie comes from a place of experience. Broderick's drinking memoir, "Orangutan," was published in 2009. This was followed by another memoir in 2013, "That's That." His new book, an anthology entitled "The Writing Irish of New York," will be published this spring by Fordham University Press.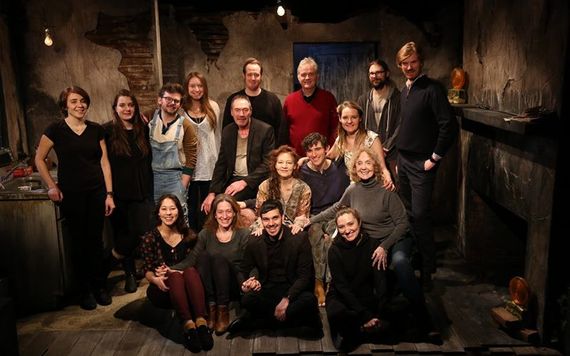 10
Though raised from the age of eight in in Allentown, Pennslyvania, playwright Honor Molloy's earlier years in Dublin, the city of her birth, inspires much of her literary output. This is certainly true of her breakout hit, "Crackskull Row," for the world's only festival – now in its 10th year – dedicated to the work of Irish playwrights.
Set in Dublin in 1999 Molloy's play attacks the senses. As the Irish Rep Theatre's synopsis puts it "Rasher Moorigan has a secret that only his mother knows. Tonight – for the first time in over thirty years – mother and son spend May Eve together in a wreck of a house down the back lanes of Dublin. Melding reality and myth, 'Crackskull Row' is the story of an Irish family's desperate actions and forbidden loves, 'exploring rage, dissolution, sexual perversity and family history with a bleak and penetrating acuity.'"
Winner, Voice of Today: Shannon Downey -- Badass Cross Stitch
10
Irish-American Shannon is based in Chicago and is known for her "craftivism," or making embroidered art with a political message. The Boston native's work went viral first in January 2016, when she brought a massive cross stitch sign to the Women's March in Chicago, and then again this past October when her vast improvement on the saying "Boys will be boys" was shared by millions after Harvey Weinstein's history of sexual harassment went public. 
In addition to her work as an activist and fiber artist, Downey is an adjunct professor in the Design and Business and Entrepreneurship departments at Columbia College in Chicago and is also an adjunct faculty member at DePaul University. For 10 years she ran her own marketing company, Pivotal Chicago, which focused on small to medium-sized businesses and non-profits. She is also the founder of Seriouly Badass Women. 
She is now the Director of Development at Asian Americans Advancing Justice, Chicago.  Per her bio, her Boston childhood was spent on a picket line fighting alongside the labor movement. She comes from a long line of fire starters, instigators, and doer of things that matter.
10
Honest and uncompromising, Eva O'Leary turned the spotlight on young women's images of themselves in an era of fake news and false photos in "Spitting Image," her New York solo debut exhibition.
O'Leary was named a Foam Talent in 2014, and has exhibited in solo and group exhibitions within the United States and abroad, including at the Serpentine Gallery (London), l'Atelier Néerlandais (Paris), and Danziger Gallery (New York).
Her work has appeared in various publications, including The New York Times 'T', WIRED Magazine, and The Huffington Post. She received a BFA from California College of the Arts in 2012, and an MFA from Yale in 2016. In 2017 she was the recipient of the Vontobel Contemporary Photography Prize. 
In "Spitting Image," O'Leary shows women who have been inundated with years and decades of images of how their bodies should look and how their own fantasies and desires should be suppressed.
The center of the exhibition shows young women reacting to their own appearance in a two-way mirror. They are not comfortable in their own skin and they have an unsettling vulnerability, a video of them posing in the mirror showcases the mixture of anxiety and confidence in being confronted with your own image.
Winner, The Written Word: 9th Annual Poetry Fest – Irish Arts Center, NYC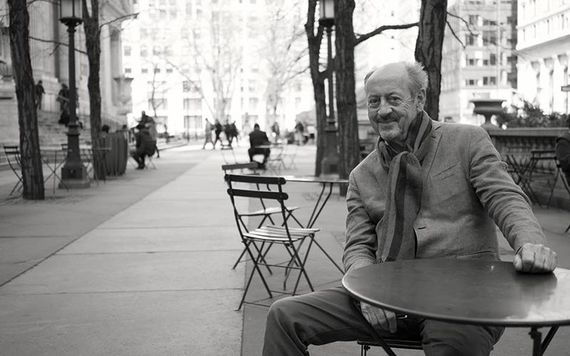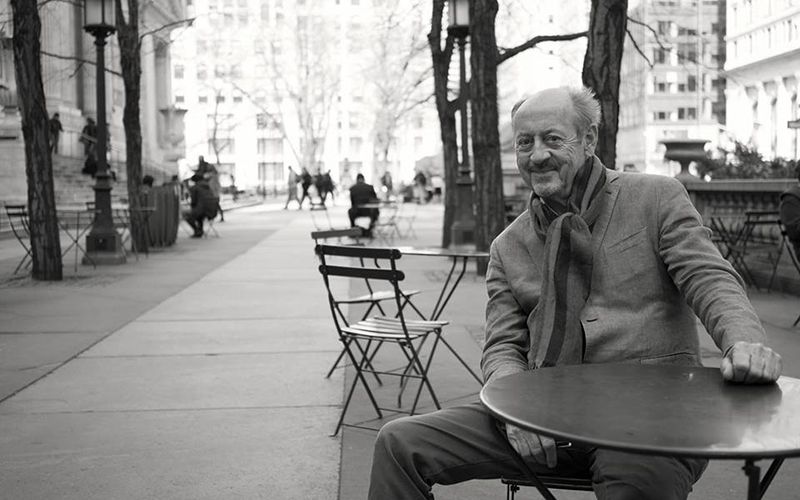 10
The only literary event of its kind, the Irish Arts Center's ninth annual PoetryFest gathered poets from Ireland and North America for three days of verse and conversation.
The 2017 lineup included former U.S. poet laureate Billy Collins; National Book Award for Poetry-winner and MacArthur Genius Grant-recipient Terrance Hayes; U.S.-born, Ireland-dwelling poet-filmmaker Alice Lyons; Sinéad Morrissey, winner of the 2017 Forward Prize for Best Collection for On Balance; Dublin poet-physicist Iggy McGovern; Ireland Professor of Poetry Eiléan Ní Chuilleanáin; Irish Times Poetry Now Award-winning poet/critic Caitríona O'Reilly; Whiting Award-winning New York poet Rowan Ricardo Phillips; and 2017 Seamus Heaney Centre Prize-winner Adam Crothers. Stonecutter founder Katie Raissian curates Saturday's Emerging Voices reading, which features Mad Honey Symposium author Sally Wen Mao and This Is Yarrow writer Tara Bergin.
10
Cookstown, Co. Tyrone-born poet and novelist Nick Laird, curating for the 2nd year, said that in an era of demagoguery "to read poetry, to come and hear poetry is to return to a space of complexity, of second thoughts, of third thoughts, of ambiguity and of empathy."
Know someone who should be up for one of these awards? Next year, each of the categories will be open to public nomination.