Child sex-abuse finding have been made against Monsignor Charles Coen, a former pastor and famed Irish musician on Staten Island. IrishCentral understands the priest, now 85 and living in a retirement home in New York, strongly disputes the finding as do many in the Irish music community.
According to Catholic New York, the official newspaper for the Archdiocese of New York, Coen is one of four monsignors and a priest "who had an allegation of sexual abuse of minors brought against them in the Archdiocese's Independent Reconciliation and Compensation Program [IRCP]."
Allegations against all five clergymen have been "found credible and substantiated," SILive.com.
Friends of the priest say he has been treated unfairly and says the case against him comes down to one allegation from over 30 years ago that Coen strongly denies.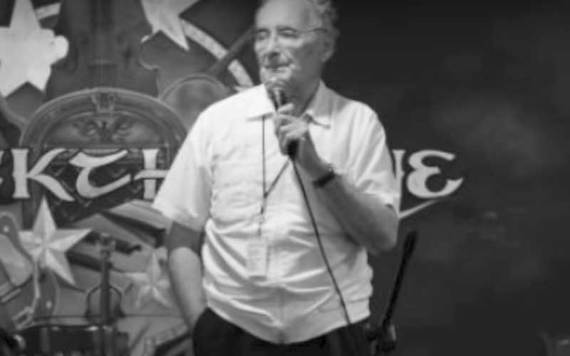 2
They speculate that he is an innocent victim of the rush by the Archdiocese to clean house before the New York DA commences clerical investigations as law officials did in Pennsylvania recently. 
Read More: Clerical abuse of children "source of pain and shame" for me, says Pope Francis
Coen, a Galway-native, came to America in 1955 and is revered as one of the leading traditional Irish musicians in  America. He has won four All Ireland Championships and has been inducted into two Halls of Fame.
He was ordained a priest in 1968. He had served at St. Joseph-St. Thomas R.C. Parish in Pleasant Plains from 1976 to 1986. He had previously served at St. Paul's R.C. Church in New Brighton. He became pastor of Saint Christopher's Church in Red Hook in 1986 He became Monsignor in 2006 and retired two years later in 2008 and lived for a time in the Irish Catskills.
Msgr. Coen also taught and conducted Irish music for children during his time on S.I. He performed and was honored at a celebration of Irish music and culture in 2010 at St. Joseph-St. Thomas.
According to a 2010 Advance article, Coen "shared his love of music with parishioners young and old and his own talents became known among Irish music circles everywhere."
"For example, teaching youngsters one or two songs for St. Patty's Day led to years of conducting children's choruses that ended up mastering 40 songs and sang in illustrious places like Carnegie Hall and entered competitions. And they were singing in Irish, a language they would not have ever heard," said the article.
"One of nine children, Father Coen absorbed music from his concertina-playing father, his brother, and the neighbors in Woodford, County Galway." He was named All Ireland champion concertina player three times and a beloved part of the Irish music scene in New York 
Read More: Top US cardinal cancels trip with pope to Ireland after sex abuse cover-up allegations
"He began playing a tin whistle in the local Fife & Drum Band. A concertina, a small accordion type instrument, bought at the age of 19, and then a flute, became two of his lifelong companions. Inspired by his students, he competed on all of his chosen instruments and gathered six All-Ireland senior titles, a serious competition in traditional Irish music."
A notice in the St. Joseph - St. Thomas  bulletin said: "The Lay Review Board has concluded that the allegations were credible and substantiated. Msgr. Coen has been suspended, and may not function or present himself as a priest. The Holy See will decide an appropriate penalty, which could include dismissal from the clerical state or imposing a life of prayer and penance. However, it is certain that Msgr. Coen will never serve as a priest again."