Boston's traditional Irish pubs are closing their doors due to commercial challenges and the decline of an Irish population.
The Boston Globe reports that authentic Irish pubs are getting more difficult to find in the city.
Many of these Boston institutions, some that have been in the city for decades, are being shuttered. Ned Kelly's, Tara Pub, Nash's, The Centre Bar on Dorchester Ave., Somerville's Tir na nOg, downtown's Purple Shamrock, James's Gate in Jamaica Plain, The Skellig in Waltham, Crossroads in Back Bay, Blackthorn, Irish Embassy, Triple O's Lounge -- all have had their last calls. The Green Briar closed in May, and Doyle's has announced it is closing its doors after a run of more than 135 years.
Read More: The best Irish pub outside of Ireland according to you
"There's no question about it. The Irish scene has completely changed," said Finnbar Murray, the owner of Flann O'Brien's, who immigrated from Cork to Boston in 1984. "It's not nonexistent, but it's slimmed down a hell of a lot."
The few authentic pubs that remain are being drowned out by competitors that might be Irish "themed" but in reality are more like American sports bars.
"You have a few real traditional ones, then you have the 20 identical ones with all the green and a name like the Shamrock Inn or something," said Tommy McCarthy, who owns The Burren with his wife, musician Louise Costello.
Jackie Linnane, a County Cork native who owned River Gods for 15 years, told The Boston Globe: "The Irish pub is very different than an American sports bar. It's family owned and feels like a family. People go there to get their news and be social."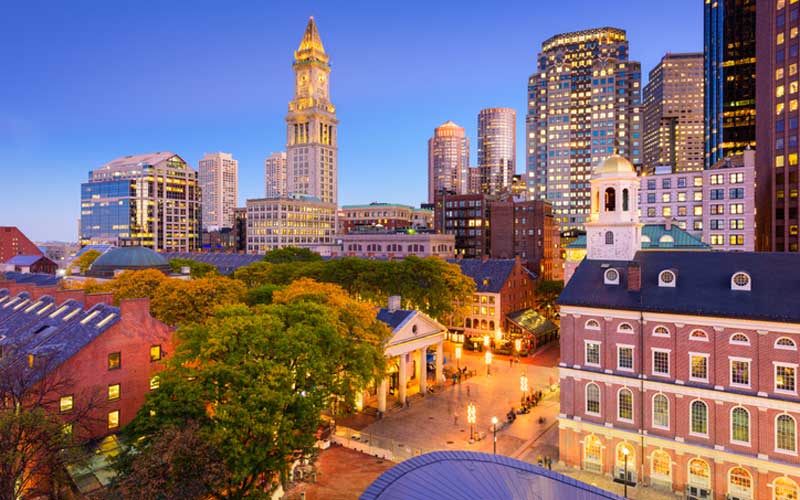 2
The traditional Irish pub is not only losing its popularity in  American cities. Pubs in major Irish cities, such as Dublin and Limerick, are being replaced by sleek European-style bars. According to The Irish Times, Ireland had 1,500 fewer local pubs in 2018 compared to 2006.
The Boston Globe reports that in Boston, "soaring rents and liquor licensing challenges" have forced owners to either change their approach or close their doors.
"Technically if you are not owning your own building now, you cannot operate confidently. It's a chronic problem in the city," said Michel Soltani, owner of The Brendan Behan Pub in Jamaica Plain.
Local Irish establishments are also facing the problem of a decline in Irish-born patrons and publicans.
The Irish American population has fallen in the past 25 years. Americans claiming Irish ancestry dropped from 38.7 million in 1990 to 32.7 million in 2015. According to data from the Pew Research Center, the number of Irish Americans is expected to dip below 30 million by 2020.
Read More: The surprising reason why Irish pubs around the world all look the same
The last large wave of Irish immigrants came to Boston in the 1980s, but during the "Celtic Tiger" period of the '90s and 2000s, many Irish returned home. During the 2008 financial crisis, many Irish chose to move to Europe or Australia rather than the US.
Kevin Kenny, a professor of Irish studies at New York University who immigrated from Dublin to the US in the 1980s, said: "If you link the survival of the pub to the survival of Irish-American ethnicity, the dilemma is how do you sustain ethnicity in the absence of immigration?"