Avin Mohamed, the 18-year-old sister of Co Monaghan road crash victim Dlava Mohamed, has woken from a coma but remains hospitalized in ICU at Beaumont Hospital in Dublin.
"Where is my sister Dlava?" was one of the first questions Avin Mohamed asked upon waking from her coma, her older sister Lilev Mohamed told the Irish Mirror this week.
Since waking up, Avin is "responding well," which her doctors find "promising," Lilev said.
However, "at the same time there are other possibilities as to how it's going to affect her," Lilev noted.
"As she's not fully awake it's hard for us and the doctors to know what the situation is."
The medical team has advised the Mohamed family not to tell Avin, who is in and out of consciousness and appears to be having flashbacks to the collision, the full extent of the tragedy.
Avin, who is suffering from a brain injury, may require surgical intervention in the future.
Avin Mohamed was one of the passengers in the Co Monaghan road collision that occurred on Monday evening, July 31 while en route to the passengers' Debs celebration.
Avin's 16-year-old sister Dlava was killed in the accident, as was Dlava's best friend, 17-year-old Kiea Mc Cann.
Anthony McGinn, the 60-year-old driver of the car, remains hospitalized in Belfast.
Another passenger, Oisin Clerkin, was briefly hospitalized for non-life-threatening injuries.
Dlava and Kiea were laid to rest on Thursday, August 3.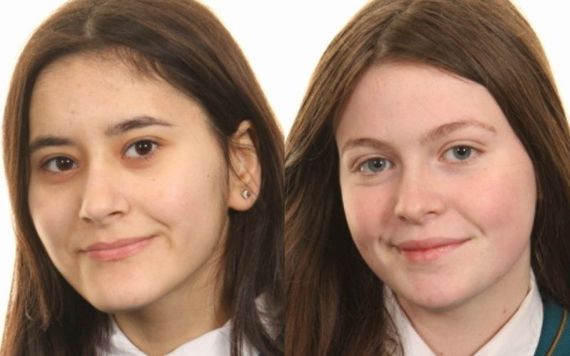 2
Lilev went on to tell the Irish Mirror how her sister Dlava was "so kind and just so so good."
Dlava "had big dreams" and wanted to be independent and successful, her older sister said.
On the day of the crash, Dlava and Kiea "were so happy" as they got ready for their debs, Lilev said.
Lilev said her family is waiting on the outcome of the ongoing garda investigation into the tragic crash.
"We are still waiting for the garda report which they say is going to take weeks and they say that they don't know yet because there are a lot of details and they need to investigate," Lilev said.
"Also they are going to investigate their phones because we haven't got their phones back yet.
"We have a lot of questions and we want to know why and what happened."