The funeral arrangements for Irish teens Andrew O'Donnell and Max Wall were announced on Thursday, July 6 as the bodies of the two former classmates were set to be repatriated to Ireland from Greece.
"It is with immense sadness that we announce the sudden and tragic passing of our beloved Max who was taken from us far too soon," the obituary for Wall, who died in Ios on Sunday, July 2, reads.
"'The world has lost a little colour'.
"Max, with a larger than life personality, brought great joy to the lives of his family and friends and everyone he came in contact with. During his short time, he faced numerous challenges that he bore with great courage and bravery and always remained his most positive sunny fun filled self.
"Max, to the unimaginable grief of his parents Niall & Fiona, adored bigger brother Charlie, grandson of Nuala Wall and Fiona's father Carl Laverty will be deeply missed by his aunts, uncles, cousins, friends especially those in St Michael's College.
"May he Rest in Peace."
A funeral mass for Wall, which will be livestreamed, will be held in The Church of the Sacred Heart in Donnybrook at 11 am on Monday, July 10, followed by burial at Kilternan Cemetery Park.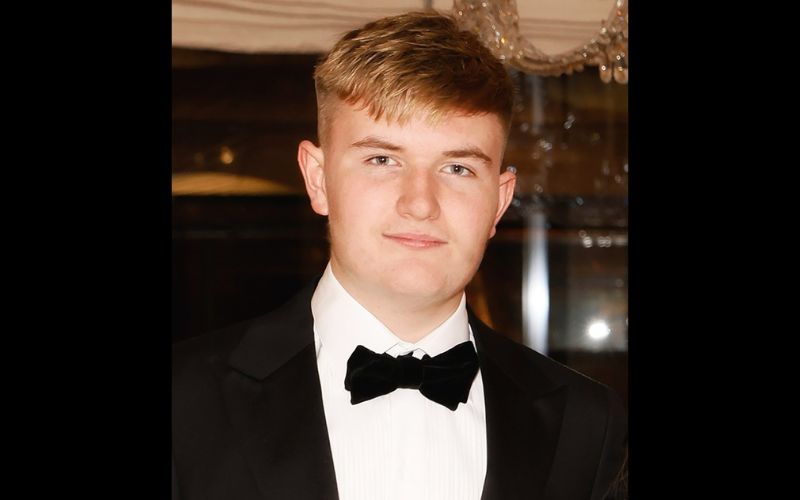 3
The obituary for O'Donnell, who died on Saturday, July 1 in Ios, reads: "It is with profound sadness and heavy hearts that we announce the untimely passing of our beloved Andrew who departed from this world far too soon. Andrew passed away unexpectedly leaving behind a void that can never be filled.
"Andrew brought immense joy to the lives of his family, friends, and all who knew him. He possessed a vibrant spirit, a kind heart, and a sense of humour that brightened the darkest of days. He was known for his passion for sports, his footballing talents, his charming demeanour, and his love for his two golden retrievers, Marnie & Maisie.
"He was unfailingly loyal to his friends and relatives, in Ireland and England, and touched the lives of so many during his short time with us, including those he shared experiences with at St. Matthew's National School, St. Michael's College Secondary School, Old Belvedere RFC and Belmont FC.
"Andrew, to the inexpressible grief of his parents Bebhinn (née Dunne) and Gavin, adored older brother of Rory and beloved grandson of Frances and John (RIP) Dunne, and Avril and Joe (RIP) O'Donnell, he will be deeply missed by his aunts, uncles, cousins (Irish and English), relatives and a wide circle of friends (especially the Leaving Cert Class of 2023).
"May he Rest in Peace."
A funeral mass for O'Donnell, which will also be livestreamed, will be held in The Church of the Sacred Heart in Donnybrook at 11 am on Wednesday, July 12, followed by private family cremation.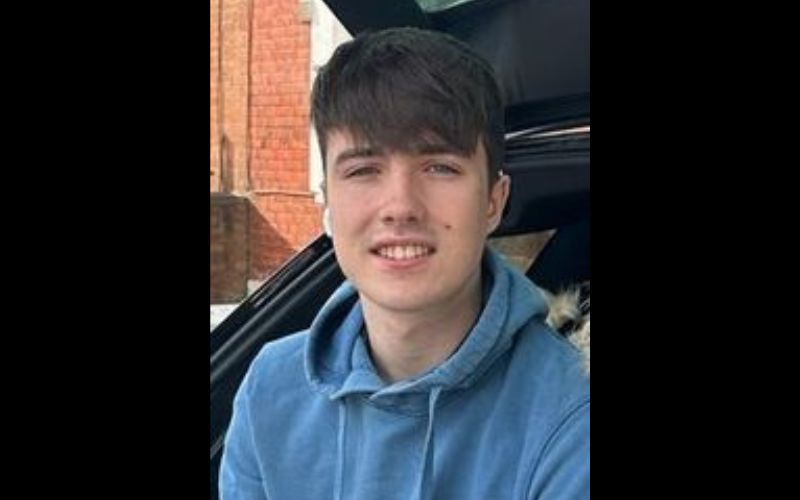 3
O'Donnell and Wall, both 18-year-old former students of St. Michael's College in Ballsbridge, Dublin, died in separate incidents while on a trip to the Greek island of Ios where they were amongst some 90 Irish students celebrating the completion of their Leaving Certificate exams.
O'Donnell was found in a rocky area near the town of Chora on Sunday after being missing for over 24 hours, while Wall fell ill and collapsed while waiting for a ferry to leave the island later on Sunday.
Damian Mac Con Uladh, a journalist based in Athens, told Virgin Media News on Thursday that a police officer confirmed to him that O'Donnell died of a head injury while Wall died of a heart problem.
Mac Con Uladh said that the death certificates were set to be issued on Thursday, while the repatriation of the two teens back to Ireland was set to take place on Thursday evening. 
#WATCH A freelance journalist in Greece has told Virgin Media News that the bodies of Irish students, Andrew O'Donnell and Max Wall, who died on Holiday in Greece, are expected to arrive back in Ireland later today.#VMNews | @damomac pic.twitter.com/TEvewgQJcD

— Virgin Media News (@VirginMediaNews) July 6, 2023
The full autopsy and toxicological results of the postmortems on the two teens will not be ready for a week to 10 days, Mac Con Uladh separately reported in The Irish Times.