Ireland's Minister for Justice has responded after an American tourist was seriously assaulted and hospitalized in Dublin on Wednesday night, July 19.
"There is no excuse for violence on our streets and those responsible will be brought to justice," Ireland's Minister for Justice Helen McEntee said today, July 21.
McEntee said she was briefed on Friday at Store Street Gardaí station, not far from where an American tourist was seriously assaulted on Wednesday night. 
McEntee said she discussed a number of actions with Gardaí on Friday, including recruiting more Gardaí, introducing tougher sentences, and giving Gardaí the tools to fight crime.
There is no excuse for violence on our streets and those responsible will be brought to justice. I was briefed by Gardaí in Store Street today, and we also discussed how we are:

🔹Recruiting more Gardaí

🔹Introducing tougher sentences

🔹Giving Gardaí the tools to fight crime pic.twitter.com/HEsUZNbGS6

— Helen McEntee TD (@HMcEntee) July 21, 2023
Confirming the "serious assault," Gardaí said in a statement on Thursday morning that at about 10:40 pm on Wednesday, a number of persons attacked a man aged in his 50s on Talbot Street in Dublin 1.
Gardaí said on Thursday morning that the man was in serious but stable condition at Beaumont Hospital.
No arrests have been made yet. Gardaí are appealing to anyone with information in relation to this incident or who may have video footage to contact Store Street Garda Station on 01 666 8000, the Garda Confidential Line on 1800 666 111, or any Garda Station.
"Vicious, unprovoked attack"
Speaking to the press at Store Street Station on Friday, McEntee said: "I just want to wish nothing but the best for that gentleman.
"This was a vicious, unprovoked attack that should not have happened and obviously the first response by the gardaí is to make sure that those who are responsible are brought to justice and that is happening and work is underway to ensure that that happens.
"As Minister, I have been listening to and engaging with those who live and work in the city center for some time now.
"I acknowledge that things are not perfect, that there are issues that need to be resolved, but as a government and as Minister for Justice, we have a plan to make sure that people are safe and feel safe in their towns, in their cities, be they urban or rural.
"We have the biggest budget ever allocated to An Garda Síochána, we have funding allocated to ensure that gardai can be recruited. While we are not at the numbers we would like, obviously that is a number one priority for me."
McEntee went on to say that she would feel safe walking through Dublin City Center at night, adding "I do think our city is safe but we do, like any other city, have problems that we need to try and address."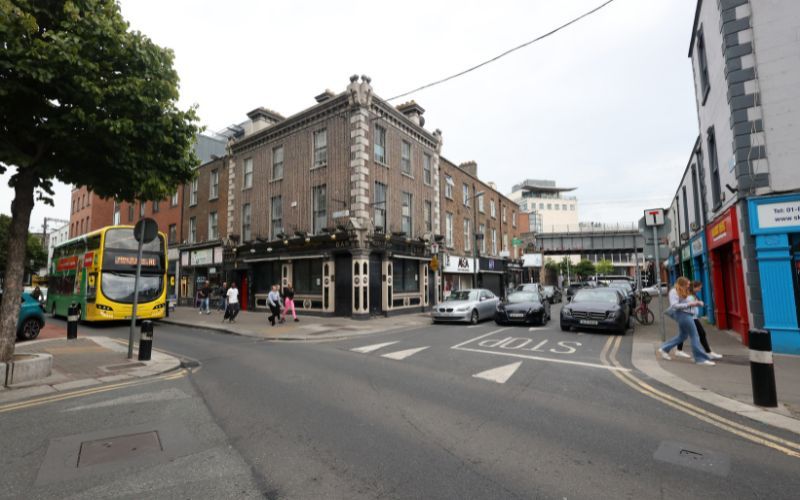 2
"Significant progress"
Also speaking to the press on Friday, Assistant Garda Commissioner for Dublin Angela Willis said: "Regrettably, a foreign tourist, an American national, was violently assaulted by a number of perpetrators.
"In relation to the investigation, we have made significant progress. We're following significant lines of inquiry and I'm very confident that we will bring the perpetrators of this horrendous crime before the justice system.
"We obviously totally condemn the actions of a small group of individuals and we will continue to progress with the investigation."
Willis told one reporter that Gardaí do not believe that the assault was premeditated.
The Irish Independent reports that a 14-year-old male has been identified as one of the suspects in the attack that has reportedly left the victim with life-changing injuries.