Celebrate your Mom or any woman in your life this Mother's Day (US May 14) but dedicating Irish Heritage Trees to them with a huge 50% off for a limited time only. Order now using the promo code MOTHERS50.
As Mother's Day approaches, you may be searching for the perfect gift to honor that one person who has always been there for you. This year, give your mother a unique and meaningful gift by planting a tree in Ireland with Irish Heritage Tree. This year we're offering an exclusive one-off Mother's Day sale. You can save a whopping 50% off the original price using the promo code MOTHERS50.
Using the code MOTHERS50 at checkout, you can honor your mother by planting a tree in Irish soil. This tree can celebrate your mother's deep roots in Ireland or her love for the Emerald Isle. Not only will this gift honor your mother, but it will also help to preserve and protect Ireland's natural heritage.
Irish Heritage Tree is dedicated to protecting and preserving Ireland's native trees and woodlands. Your tree will be planted on Tim Daly's working farm near Drimoleague in the heart of West Cork.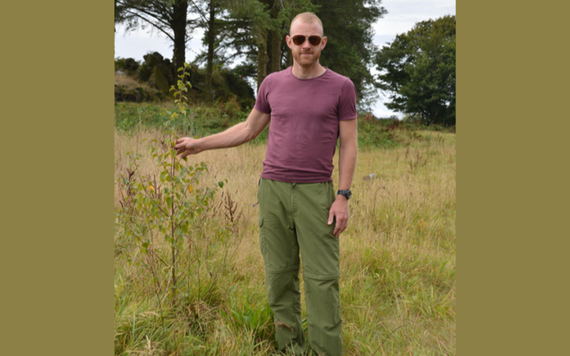 2
Your Mom will receive a digital certificate including your very special dedication honoring that special mother figure in your life. This certificate can be printed out and framed, making it a beautiful and lasting reminder of your love and appreciation.
Don't wait to take advantage of our one-off Irish Heritage Tree Mother's Day sale! The code MOTHERS50 must be used at the checkout by May 15th, 2023, so act fast to give your mother a gift she will cherish forever.
Irish Heritage Tree works in collaboration with the Tree Council of Ireland and we're proud to say that in 2022 at our original forest, in County Tipperary we planted 3,500 native trees.
Native trees can take decades to mature once planted, yet as each year passes their roots secure firmly in the soil, a symbol of your everlasting connection to Ireland.
For more visit www.irishheritagetree.com or click here to read our previous articles about the project.