Casinos are one of the greatest destinations in Ireland for travelers. Online gambling is easy to get carried away and lose track of time and money. This can lead to serious trouble.
Therefore, it is worth knowing about the responsible gambling tools that should be provided by every trustworthy casino platform and that gamblers themselves can use before playing. We have collected all the necessary information to help gamblers from Ireland control their online casino activities.
Responsible Gambling Tools for Irish Players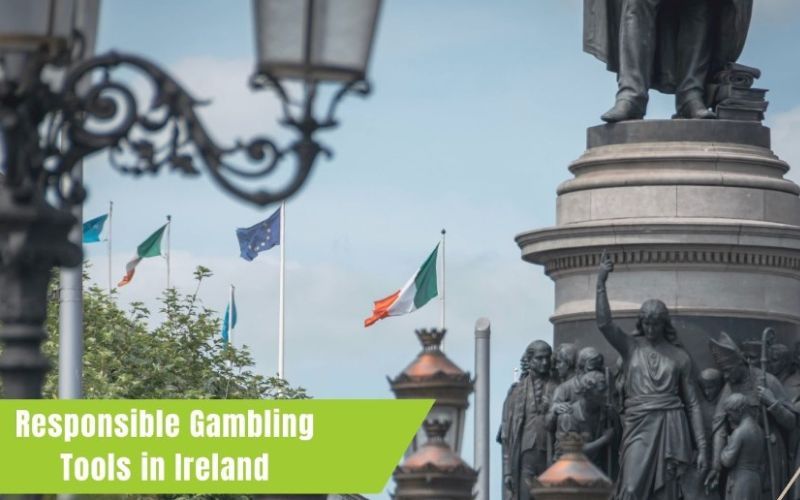 4
Responsible gambling can be viewed from several perspectives. On the part of casino operators, this is the responsible provision of gambling, which primarily includes the interaction of operators with regulatory authorities. On the other hand, this is the casino users' conscious and accountable behaviour. We have identified 3 main tools to create a comfortable and responsible atmosphere for gambling.
Internal Limitations
The very first tool is the internal restrictions of the gambler's actions. They must be available to the player at any time and upon first request; otherwise, the reputation of the online gambling establishment should be called into question. Among them:
Deposit limit. Limiting the amount of money on deposits per day, week, or month. When gamblers collectively send the set amount to the account, they cannot make any more deposits until the set period has elapsed.
Loss limit. Setting a loss limit is another option for limiting financial losses and the deposit limit. The player will be automatically logged out immediately when he loses the specified amount.
Time limit. This responsible gaming tool limits the amount of time you spend playing games. The user must take a break for a certain time when the game session runs out of the set time.
Timeouts. Another option is a time limit, but the break in the game is not turned on by the clock, depending on what is happening, for example, after losing a large amount. 
The list can be extended with a few more points, but these 4 limits are the main and most important that gamblers should be aware of.
Free Gambling Blockers in Ireland
Software for blocking gambling activity is also a fairly common tool. Both free versions, like BetBlocker or Gamban, and paid versions, but more on them in the next chapter. Such programs or applications are available to Irish players completely free of charge, which increases accessibility and, at the same time, is similar to paid versions. The essence of such programs is to block access to content directly related to gambling.
Paid Blockers Available for Irish Players
There are also paid programs that are also specially designed to block casinos. However, having an excellent free tool does not make sense to spend money.
In principle, Irish gamblers can also try paid solutions, such as BetFilter, NetNanny, or GamBlock. Such programs cost 10-12 EUR and work on a subscription system, which can be from 1 month to 1 year. Their essence is the same as that of the free ones. Only the functionality and number of casinos can differ.
 Is GamStop Available in Ireland?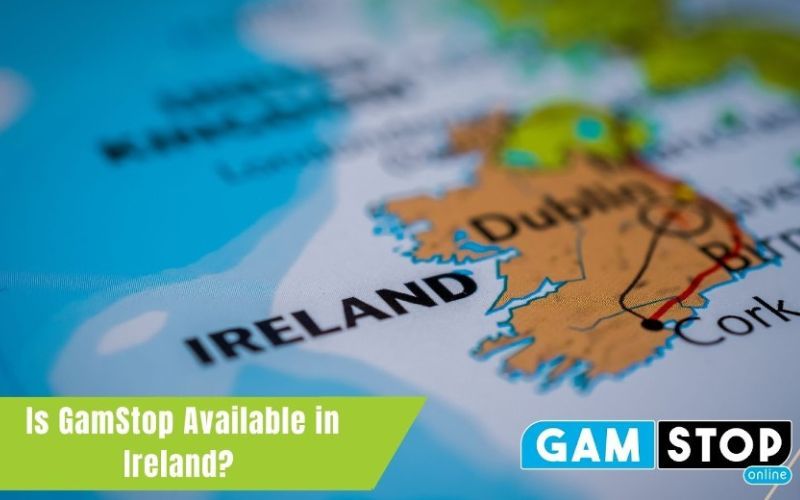 4
Unfortunately, GamStop is yet to be available in Ireland, unlike the UK, where this program has been running for a long time. In fact, there are even non GamStop casinos at casinogap.org that are also available for UK self-excluded players. The absence of GamStop is not critical since similar and affordable self-exclusion tools are available for gamblers from Ireland. Moreover, most casinos, guided by the rules of responsible gambling, provide an opportunity to exclude players from gambling for their safety and mental or physical health.
Key Gamstop Features That The Irish Regulator Can Use For Self-Exclusion
4
It is essential to understand that gambling addiction is a common problem today. Online casinos in Ireland are also aware of this because, despite the inaccessibility to the GamStop program, gamblers have access to similar benefits and tools.
Multi-year self-exclusion
This is a cardinal solution for many addicted gamblers, but it is still necessary. Such players can take a break from gambling for several years, positively affecting all aspects of life.
On the one hand, it may seem that the terms are quite large. But on the other hand, even a few years may sometimes not be enough to prevent the negative consequences of gambling for those players who have become addicted.
Strict Identity Verification
Access to the personal information of gamblers has already become a standard. Therefore, such data can help control identity verification and the self-exclusion procedure. But for this, it is necessary to work out systems for protecting gamblers' personal data so that they do not fall into the hands of scammers and ensure the effective operation of the self-exclusion program.
Clear and Easy to Use Self-Exclusion Process
Not everyone is familiar with GamStop or does not even know about the existence of such a tool. Therefore, the process must be clearly defined and accessible to every gambler so that each player knows what, how, and why to do it.
Self-exclusion does not always work, which has a rather negative effect on the gambling industry. It happens that even large, reputable operators have problems. After the player desires to block the online casino, the operator still allows the gambler to play. Players can't stand the temptation and keep playing. 
This should not happen because players must understand the situation's essence and know possible tools for self-exclusion or termination of activity in the casino.