The Healing Spirit Festival will return to the heartland of Cavan's Lakelands over the Lughnasadh bank holiday weekend this year, August 4 - 6.
The drink- and drug-free holistic festival, previously known as the Healing Bridges Festival, will see dozens of music acts, including Liam Ó Maonlaí, trad folk outfit Kíla, New York-based rockers The Prodigals, and Tipperary-based heavy folk band Bog Bodies, on its two stages.
Now in its second year, the three-day festival aims to promote merry-making and celebration in a substance-free way and promises endless family fun including dance, food, workshops, art, yoga, storytelling, plant foraging, food stalls, and much more.
The festival was founded by Gearóid Teevan, an organic farmer on his family's land 'Drummany Spirit,' which is also a spiritual retreat outside Milltown in Co Cavan. 
Teevan, 52, credits his love of nature and connection to the land with helping him get sober after a serious addiction to alcohol.
Explaining why he started this festival, the father of three said: "I have been sober 13 years now and working these beautiful lands keeps me grounded. The lakes and the woods have their own heartbeat and I wanted others to hear that. Getting back in touch with nature can be incredibly healing and using music is a wonderful way to connect people of all ages.
"This year we are holding the festival at the time of Celtic Festival of Lughnasadh, which heralds the start of the harvest season and the celebration of new growth. I have a beautiful field of wheat growing which will be in full bloom for the festival.
"The festival is drink- and drug-free, so it is a very safe space with a dedicated children's area. I wanted to show people, without preaching at them, that they can have a fun time without causing a hangover!"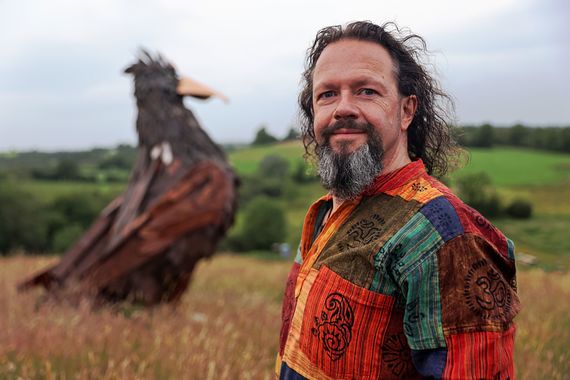 3
A highlight of the festival will be the Talk Tent where discussions will include biodiversity, Celtic myths, composting, the power of volunteering and many other varying topics.
Among those giving talks are world-renowned "Ark" gardener Mary Reynolds – the youngest ever entrant to win a gold medal at the Chelsea Garden show; Galway-based GP Dr. Dilis Clare, a leading authority on Herbal Medicine in Europe, and Victoria Mary Clarke, wife of Pogues' legend Shane MacGowan, who is an Irish artist/designer specializing in vibrational art for healing and uplifting spirits.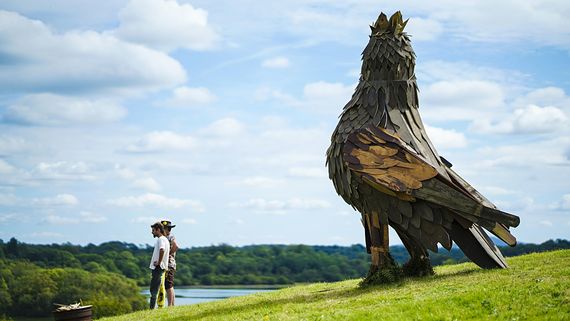 3
Teevan continued: "There is a strong holistic component to our festival and combining these elements with music, dance, great food, chat, and relaxation, makes for a fantastic family weekend.
"We want it to be a safe welcoming space for all the family so there is something for all ages. Our aim is to make the festival as sustainable and ecofriendly as possible."
Festival goers have the option of a day ticket or a weekend camping ticket, with a two-night camping ticket for one adult and up to four children for €200.
You can learn more about the Healing Spirit Festival on its website.