On Saturday, April 6, Concern Worldwide US – Ireland's largest international humanitarian organization – is hosting its 22nd Annual Spring Run in New York's Central Park.
The event, which is open to the public, will raise $100K to support Concern's programs in Cité Soleil, Haiti – the poorest neighborhood in the Western hemisphere's most vulnerable country.
The 4-mile race/walk on April 6 kicks off at 9:30 am after the kids' dash at 9:10 am. After the race,  you can join Concern for a celebratory after-party. Register today at concernusa.org/springrun.
As of 2018, Haiti is one of the ten hungriest countries in the world, with 2.5 million in urgent need of humanitarian assistance.
100% of every $40 registration will improve the lives of 83,000 people in Cité Soleil. Concern will expand its work with Haitian communities to fight diseases like cholera by clearing polluted waterways; build resilience by training communities to prepare for life-threatening emergencies; provide literacy, numeracy, life-skills, and vocational training; and create a sustainable path out of poverty by supporting small businesses (especially those led by women) with cash grants.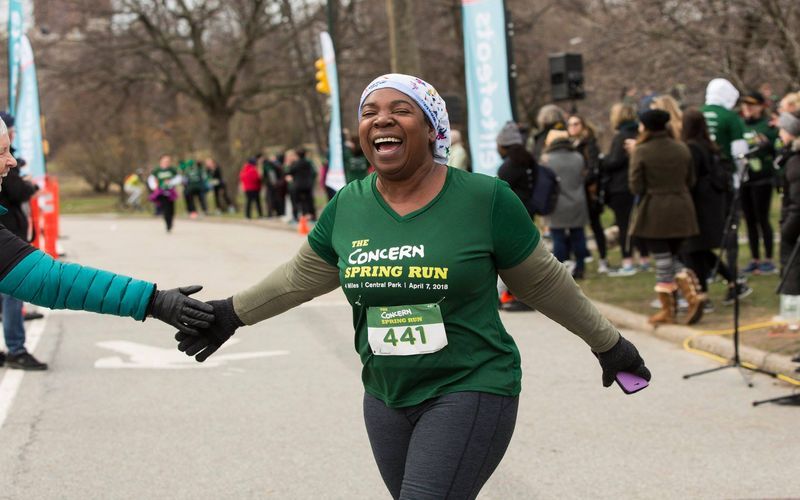 4
Concern Worldwide is a non-governmental, international humanitarian organization dedicated to reducing suffering and working toward the ultimate elimination of extreme poverty. With nearly 4,000 highly skilled and committed staff, Concern is active in 24 of the world's poorest countries across Africa, Asia, the Middle East, and the Caribbean.
Working together with communities, Concern strives to save and transform lives every day through emergency response programs and longer-term development initiatives, including health and nutrition, climate resilience and disaster risk reduction, primary education, water and sanitation, and livelihoods support.
4
Concern has worked in Haiti since 1994, implementing emergency response and development programming in water, sanitation and hygiene; education; livelihoods; health and nutrition; peace-building; protection; and disaster risk reduction in Port-au-Prince, Saut d'Eau, and La Gonâve Island.
Register today at concernusa.org/springrun and receive project updates from Haiti throughout 2019. 
Follow Concern and the Spring Run on Facebook, Twitter at @Concern and #ConcernSpringRun.
* Originally published on Mar 6, 2019.