The symbolic Cow motif makes this Tipperary Crystal and Eoin O'Connor collaboration a must-have in the home of every Irish family, wherever in the world they may be.
You could be in the heat of the Australian sun or battling through a Canadian winter but no matter the location, you can guarantee that Irish homely feel every teatime with just one look at this beautiful new Tipperary Crystal collection.
Teaming up with Ireland`s foremost Contemporary Artist Eoin O'Connor, Tipperary Crystal this August released this stunning collection featuring mugs, a teapot, biscuit plates and much more.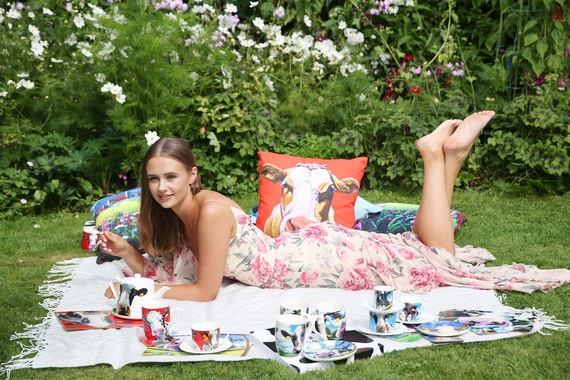 5
One of Ireland's greatest talents, O'Connor was previously commissioned to paint a portrait of Daniel Day-Lewis for the European Premiere of the multi-Oscar-winning movie "Lincoln" and has also collaborated with Irish singing sensation Hozier to create an especially commissioned portrait of the artist for charity. 
He has spoken, however, of his dream to bring his creations into the home, the collaboration with Tipperary Crystal finally making this a reality.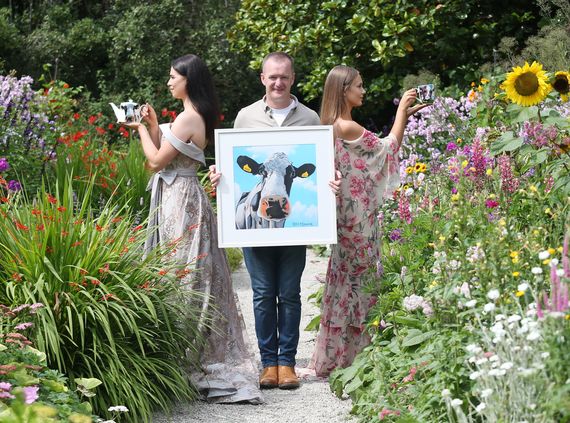 5
"I really love painting and it's great to create something that people really value," O'Connor stated. 
"Indeed to be able to bring my creations into the home has been a dream of mine and through my collaboration with Tipperary Crystal, this is now a reality. 
"Tipperary Crystal is a great Irish brand and I am very proud to be associated with them. They have been a pleasure to deal with from day one and all through the design process. The end results speak for themselves."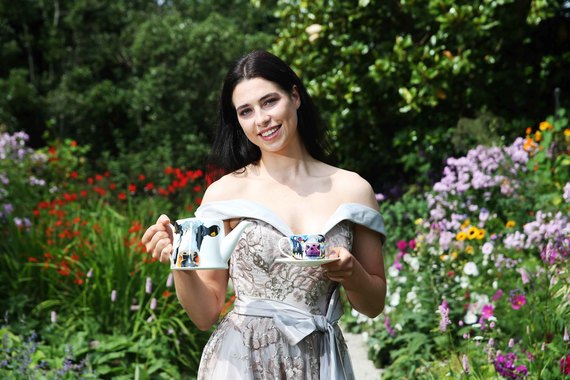 5
Taking over a year to produce from concept to reality, the collection required extensive input and collaboration between O'Connor and the Managing Director of Tipperary Crystal, Robbie Scanlan, with the support of the company's internal design team.
The result is this beautiful collection centered around O'Connor's signature works of art: "The Cow Series of Paintings." These original works of animal art are renowned worldwide and are now manifested in the exquisite creations of Tipperary Crystal.
"Providing authentic, high-quality gift solutions is at the core of the Tipperary Crystal brand," added Scanlan.
"We strive to create inspiring collections that are valued highly by our customers.  I have been a fan of Eoin O'Connor and his works of art for many years, he represents an ideal fit for our brand. 
"Eoin epitomizes authentic Irish talent and his paintings continue to inspire people worldwide. It has been a pleasure to work with him on this collection and we look forward to continuing this very successful collaboration."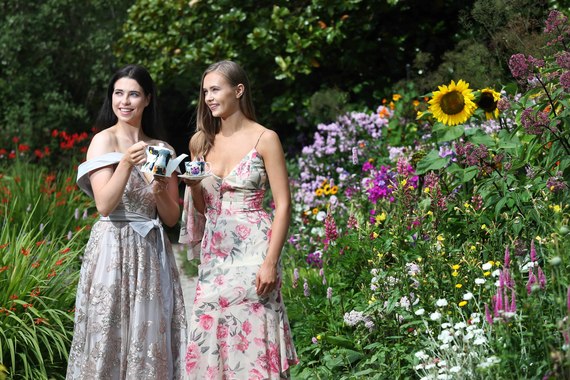 5
The Eoin O'Connor at Tipperary Crystal collection includes a complete series of ceramic tableware and accessories including: Set of 4 Mugs (RRP €30), Set of 4 Cappuccino Cups (RRP €40), Set of 4 Espresso Cups (RRP €40), Set of 4 Biscuit Plates (RRP €30), a teapot  (RRP €30), set of 4 biscuit plates ( RRP €30), Set of 6 Placemats ( RRP €30) and a Set of 6 Coasters ( RRP €10).
To complete the collection, each piece comes presented in a premium quality presentation box depicting a symbolic Cow motif.
The Eoin O`Connor at Tipperary Crystal Collection will be available instore at Kilkenny Group from August 1, 2019, and will be rolled out nationwide late August.
The range will also be available online at www.tipperarycrystal.ie