Actor Chris Pine will star as Robert F. Kennedy in an upcoming Hulu series about the assassination of the Irish American politician in 1968.
Hulu's limited series 11.22.63 about the assassination of President John F Kennedy was a hit, and now the streaming network is hoping for another success with a limited series about JFK's brother, the Daily Mail reports.
Read More: Bobby Kennedy Anniversary: Healer between the races needed more than ever today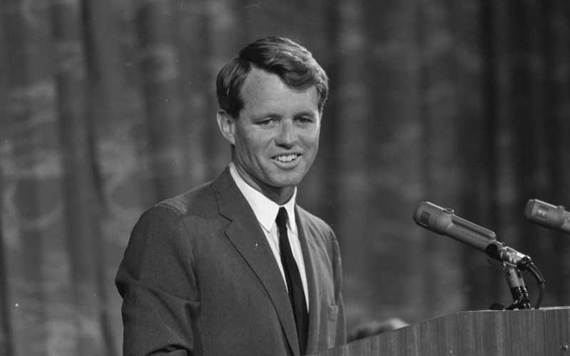 3
The untitled project, like 11.22.63, will be based on a book, Larry Tye's bestselling 2016 biography Bobby Kennedy: The Making of a Liberal Icon.
Bobby Kennedy was attorney general from 1961 to 1964 during his brother's term as president. He later served as a senator for New York. He was shot and killed in Los Angeles on June 6, 1968, during his presidential campaign. He was 42.
3
The 37-year-old Pine stars as Captain Kirk in the Star Trek prequel franchise and recently appeared as Gal Gadot's love interest in this year's Wonder Woman film. Pine will next be seen in Ava DuVernay's A Wrinkle in Time.
Hulu's RFK project comes from Todd E. Kessler (The good Wife), Overbrook Entertainment and Sony Pictures TV Studios, according to Deadline Hollywood.