There's one last king left in Ireland: his name is Patsy Dan Rodgers (or Peatsaí Dan Mac Ruairí in his native Gaelic) and he is the King of Tory Island nine miles off the Donegal coast.
Tory Island is three miles long and quarter of a mile wide and its main language is still Irish. All the signs are in Ireland's ancient tongue and school kids do all their subjects, bar English, through the Irish language.
The Kingship of Tory is no modern creation. There was a King of Tory hundreds of years before Queen Elizabeth's ancestors fought their way onto the Throne of England. Indeed, the position was created in the 6th century by a visiting saint to give the islanders a unifying figure to rally around when pirates attacked.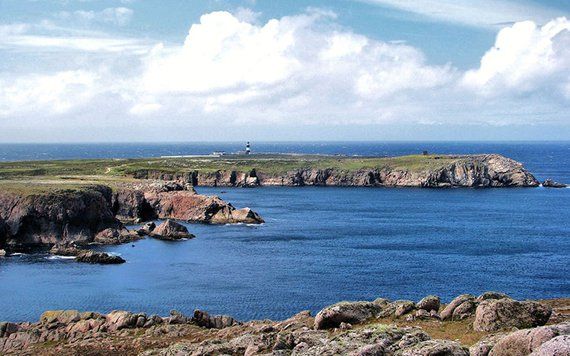 3
The pirates are long gone, but as a young man King Patsy Dan was tasked with fighting off an attack that similarly threatened to extinguish island life once and for all: in 1974, the Irish Government decided to relocate the islanders to the mainland after they were cut off for two months by a fearsome storm.
Patsy Dan and his fellow islanders resisted the plan at every stage and eventually the Government relented. Forty years on Tory Island is still inhabited thanks to their efforts.
Now that the threat of pirates (and Dublin politicians) is receding into memory, King Patsy Dan is most often tasked with greeting visitors to his little Gaelic realm.
"People come from various parts of the world to greet me and see me on the island and talk to me," he told filmmakers.
He's greets each and every one with with a "Fáilte romhat!" (Welcome!) and bids them farewell with a "Slán go fóill!"
3
Patsy Dan has reigned for many years, but when he accepted many years ago what he calls, "the simple honor of the King," he never knew quite how "serious" the position would come to be.
The population of the island consists of some 170 hardy souls, most of them raised on the island and many who are over the age of 65.
"We would like to see the population of the island growing and also a few jobs to teenagers and the island to start swinging again!
"When I'm on my dying bed – and hopefully before that! – someone will come up and offer to take the honor of the King of the island!"