Delicate, special, sentimental! These words perfectly describe the aesthetic behind the beautiful pieces of Liwu Jewellery with meaning.
The designer Áine Breen, like many of us, has been influenced both by her travels and her native home of Ireland. Inspired by ancient symbolism, the brand fuses traditional Celtic symbols and Chinese calligraphy with modern, understated designs.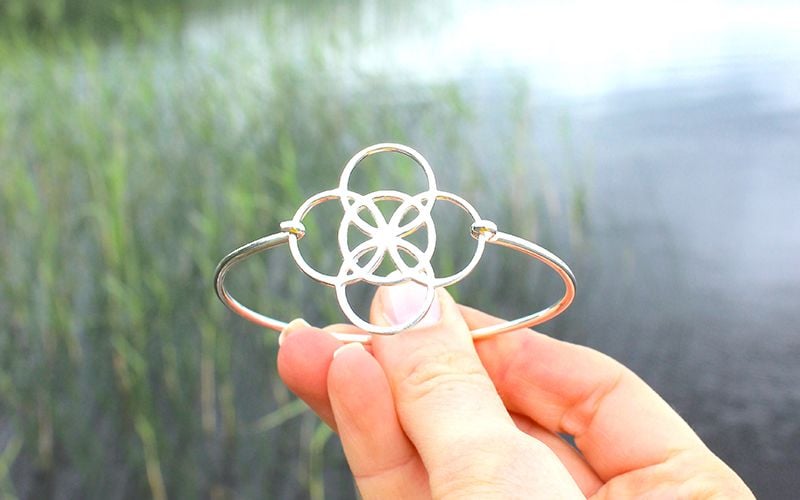 6
Liwu Jewellery with meaning has two distinct collections:
The Calligraphy Collection
 Inspired by her time spent living in China where she discovered the ancient beauty and the hidden meanings behind Chinese calligraphy. 
This collection celebrates Love, Happiness, Luck, and Best Wishes, with the characters for these adorning gold and silver necklaces, bracelets, cufflinks, and earrings.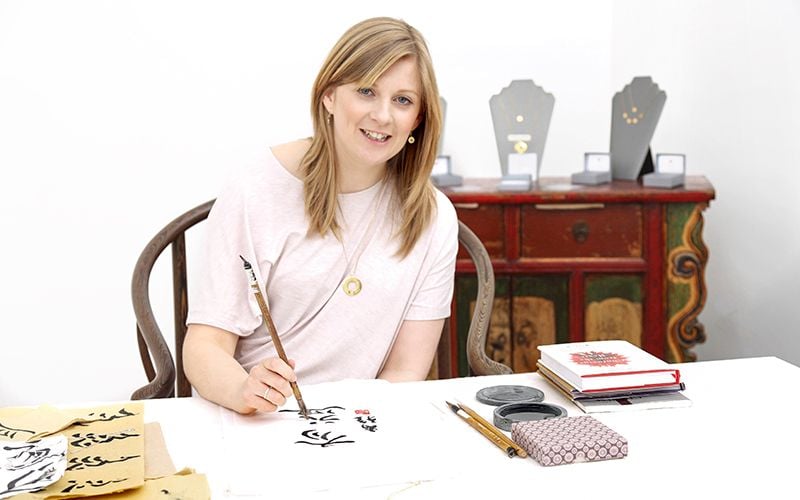 6
The Native Collection
This range features the designer's native Celtic symbols found in Ireland, where she has returned to live and run her jewelry business. Back home in Ireland, Áine rediscovered her own Irish culture and realized that the Celtic symbols are equally as meaningful as Chinese characters.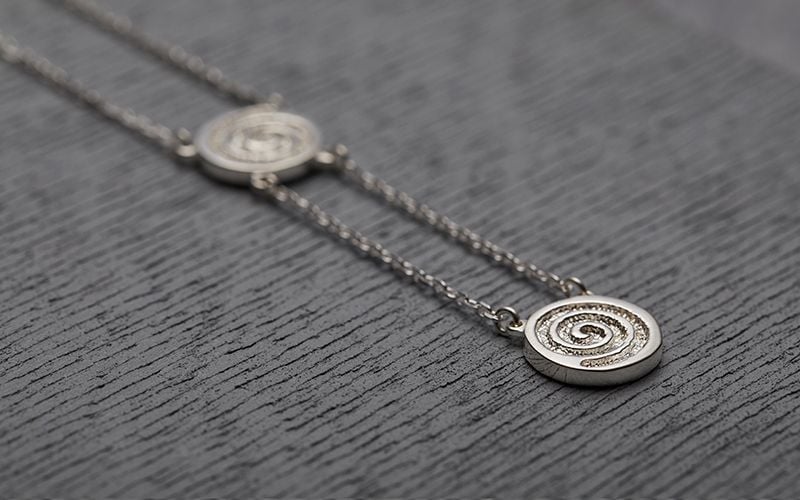 6
Styles include gold and silver earrings, necklaces, bracelets, and cufflinks. Symbols meaning Eternity, Serenity, Energy, Wellbeing, Growth, and Progress adorn the pieces which include recognizable symbols such as spirals and the Trinity knot.
The Story Behind Liwu Jewellery with meaning
Each piece is crafted with thoughtfulness and kindness in mind in Ireland. The brand has three main aims, 1. To provide the perfect meaningful gift, 2. To wear subtle meanings or 3. To honor one's heritage.
Áine achieves this by incorporating meaningful Celtic and Chinese symbols into sleek, simple, and delicate jewelry designs.  These ancient symbols are not only beautiful but also display a subtle meaning designed to inspire, uplift, and celebrate the wearer.
Áine explains "The pieces make ideal gifts to share meaning, thoughtfulness and kindness with those you love and care about. This is at the heart of everything we do, with the brand's name 'Liwu' translating to 'Gift'."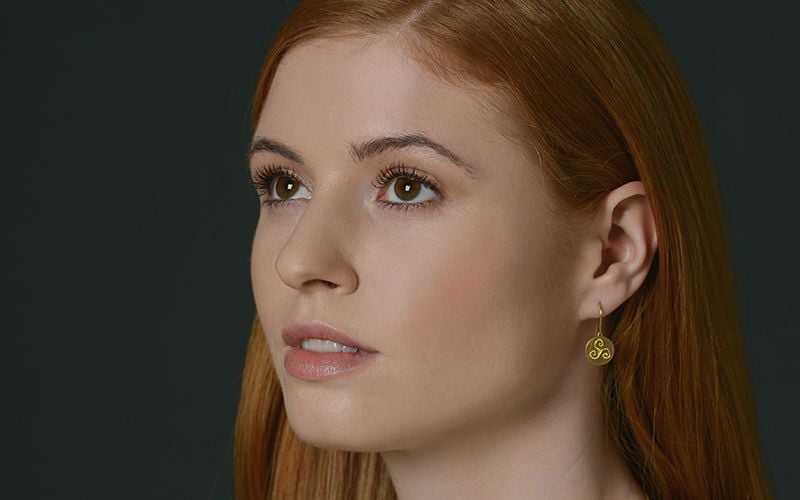 6
Liwu Jewellery with meaning creates unique pieces for women and men with designs sold exclusively online into the USA (Free tracked shipping worldwide) as well as various retailers across Ireland. Each piece comes with a special quote and meaning card to explain the symbol or character. All pieces are Made in Ireland and Hallmarked in Dublin Castle.
Visit Liwu Jewellery's website here and check out their work on Facebook and Instagram.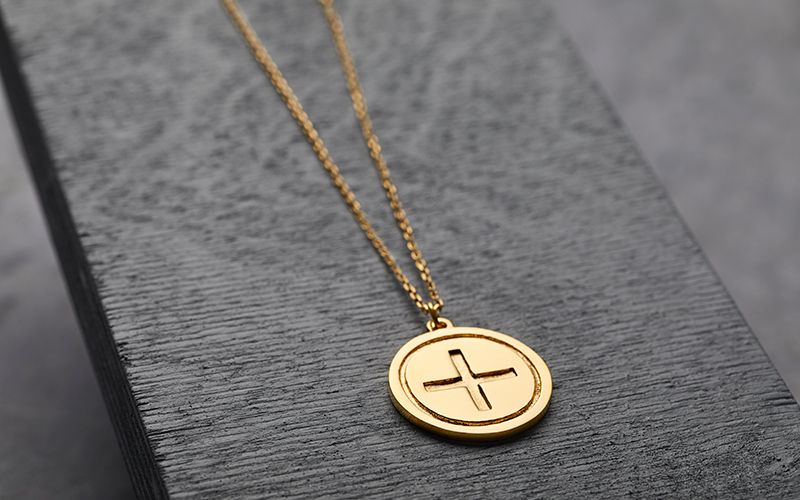 6