Studying an underappreciated part of Ireland's heritage, a direct portal into the past, the graveyards of those "Gone But Not Forgotten."
A study of graveyards may seem morbid to some, but graveyards, underappreciated parts of our heritage, are full of forgotten histories.  It is these forgotten histories that appeal to me and I travel the country seeking out lesser known tales which led to me write two books on a variety of characters and episodes from Irish history in Fadó and its sequel Fadó Fadó.
Graveyards are a direct portal to the past and visiting old under-explored graveyards became a hobby which resulted in Gone the Way of Truth, a study of the graves of the great and the unknown of my native Galway. Two years ago I turned my attention of Kerry, a county in which I spend a great deal of time, both as a tour guide and as a place where I bring my young family on holiday. Gone But Not Forgotten is the fruit of several trips I made to Kerry and several hours spent in research libraries.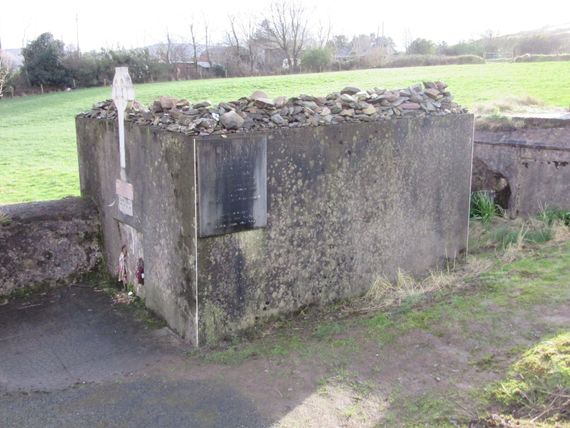 5
Nowhere is the history of Kerry so concentrated than at Ratass Cemetery, where more than thousand years of the Kerry story is represented and though I mention a broad variety of people buried there, only the surface is scratched. Some graveyards have an eerie but beautiful feeling about them.
Killegy, just outside Killarney is one such place and a massive Celtic cross looking onto the mountains commemorates the Herbert family interred underneath it while a ruined mort chapel there has a plaque informing the visitor of a strange nocturnal burial there in 1714.
Another Herbert, assassinated during the Land war in Currans, has a more humble grave. Muckross Abbey has a plaster sculpture of a lady in Roman dress dating from 1829. It is the work of Waterford born John Edward Carew whose work is also to be seen on Nelson's Column in London.
5
Dromavally contains the grave of the first casualties of the Easter Rising. Cahersiveen has the simple grave of the Vatican Pimpernel, Monsignor Hugh O'Flaherty who achieved international fame for helping Allied prisoners escape from the Germans during the Second World War.
Unfortunately fellow Killarney native Jane McCarty, buried in France and who did similar work is not commemorated with even a gravestone as it was destroyed when the lease on her plot ran out.
Graveyards are often located beside water as it provides a barrier between this life and the next. Some have incredible tales attached. The graveyard at Dromulton for example moved itself to Kilsarcon when an unpopular person was buried there.
When grave robbers broke open the tomb of the Lady Dowager several decades after her passing at Ardfert, they were petrified to find her corpse very much intact which ensured her a place in local lore.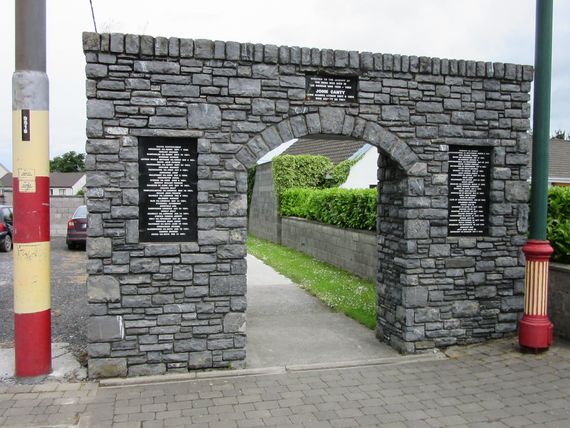 5
The county had several hundred graveyards for unbaptised children known as a cillín or ceallúrach, though many have been destroyed or reclaimed by nature when they went out of use in the 1960s. It was not just unbaptized children who were buried here but also baptised ones, vagrants, strangers, suicide victims and women who had died after childbirth but who had not been churched. 
The wake customs of Kerry are also described here in depth. Some of the older rituals surrounding funerals seem to the modern mind quite bizarre. Eibhlín Ní Chonaill, aunt of the famous Daniel O'Connell, drank her husband's blood after he was murdered by redcoats in 1773. The lament she composed at his wake became the most famous in the Irish language.  
Read more: Think your ancestors came here legally and 'waited their turn'? Think again
During the 18th century when the penal Laws were enforced, gravestones were the only place where religious icons could be displayed for Catholics and the surviving gravestones merit attention. So too does the deep hand chiselled inscriptions as crisp today as the day they were carved. It doesn't matter that many of the words were misspelt as most of the population was illiterate anyway.
In a nod to the massive Kerry Diaspora, the book features a chapter on Kerry people who made a name for themselves beyond the county, people such As Daniel O'Connell, writers such as Maurice Walsh and Muiris Ó Suilleabháin and winner of the Victoria Cross Richard Kelliher to name but a few.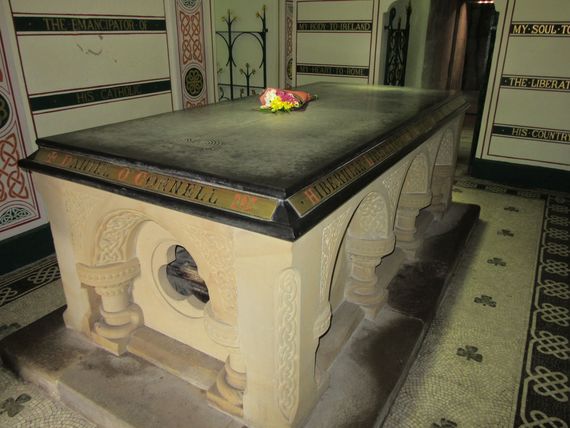 5
Kerry people of all hues are represented in this book, richly illustrated with black and white photos. While not shying away from controversial topics, I leave judgement of character to the reader for I seek neither to extol nor condemn, just to tell the story of those who made Kerry.
Gone But Not Forgotten by Rónán Gearóíd Ó Domhnaill is published by Lettertec.