A collection of Irish art is under the hammer for charity at Morgan O'Driscoll Fine Art Auctioneers on August 28.
The proceeds from the Irish art auction will be donated to the charity and philanthropic hub Community Foundation Ireland, which disseminates funding to communities around Ireland. 
The special collection of 250 Irish paintings and sculptures includes works by leading Irish artists including Donald Teskey, Peter Curling, John B Vallely, William Crozier, and Arthur Maderson, as well as sculptures by Laurent Mellet and Sandra Bell amongst others.
The Irish artworks have been donated by Ulster Bank.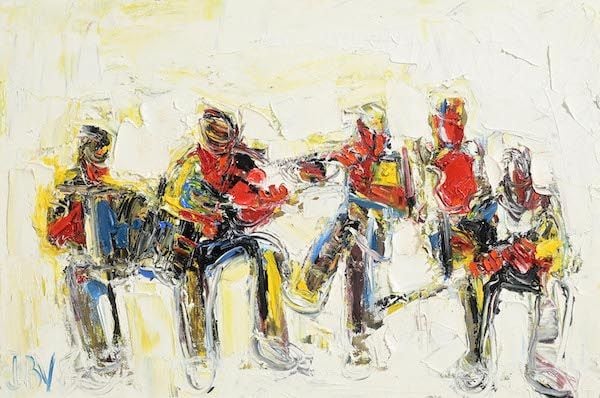 3
Funds raised through the auction will be donated to Community Foundation Ireland, the philanthropic hub with a network of 5,000 voluntary, community, and charitable partners across the country.
Since 2000, the Foundation has provided over €120 Million in grant support to communities. The Foundation, its supporters, and donors are on a mission to achieve Equality for All in Thriving Communities.
Denise Charlton, CEO of Community Foundation Ireland, said: "This generous gift from Ulster Bank will enable us to impact so many deserving recipients amongst our 5,000 voluntary, community, and charitable partners across Ireland.
"We are hugely appreciative that Community Foundation Ireland has been entrusted to deploy these funds."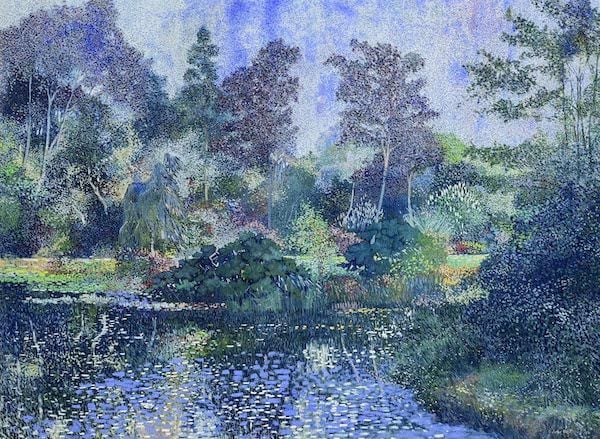 3
Morgan O'Driscoll, CEO of Morgan O'Driscoll Fine Art Auctioneers, said: "We were delighted to be selected to conduct this sale of important Irish art.
"This significant collection will generate interest from art lovers and collectors alike, as well as supporters of the foundation across the island of Ireland." 
Bidding on the collection will end on August 28 between 6:30 pm and 9:45 pm.
You can view the catalog for the "Irish Art Online Auction for Community Foundation Ireland From the Ulster Bank Collection" online here.