From the best of Irish food, drink, and Irish recipes, classic Irish meals, top Irish chefs and the Irish people's favorite at home and abroad, IrishCentral plans to celebrate Irish food this June
There's a revolution happening in Ireland and it's all about food. Authentic Irish food is out of this world and finally the world's noticing. Irish produce is some of the most coveted in the world and over the last decade, IrishCentral readers' taste has shown us that it's traditional and authentic Irish recipes that they love.
4
Irish food celebration
This June, IrishCentral wants to celebrate it all. From how to make a cup of tea (properly), to creating the perfect Irish egg sandwich, to interviews with top chefs like Clodagh McKenna and Darina Allen, we're all about Irish food.
We'll also be delving into our recipes, old and new, to celebrate the best Irish recipes from traditional champ and stews to genius more modern uses of Irish ingredients, Guinness brownies and Irish potato gratins for example.
4
My Ireland? Your Ireland?
Of course, we want our readers to get involved. This June we'll be asking you to name your favorite pubs, restaurants or cafes in Ireland. We want to put the Irish food spots that you're into on the map, quite literally.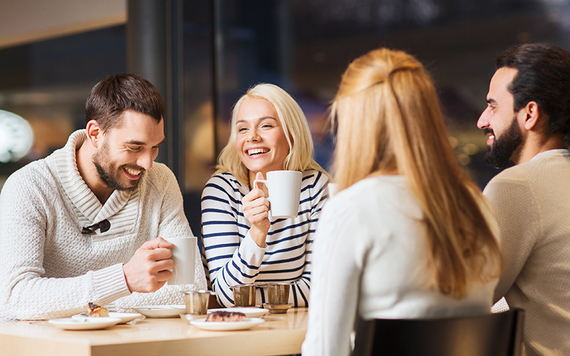 4
At the beginning of the month, we'll release a form, "My Ireland," which will allow you to name your favorite foodie spot in Ireland. Tell us where it is, what it does, and most importantly tell us why that spot has won your heart!
At the end of the month, we'll be publishing a short-list and beginning our "My Ireland" map of the Emerald Isle using IrishCentral readers recommendations.
Shout about your food
Do you have news that you'd like to share? Perhaps you work in the Irish food industry and you'd like to share your great news with the 2.2 million monthly IrishCentral readers. Whether you're part of a slow food movement, have a foraging tour, a farmers market patch, or you want to spread the news about excellent work in your area done in the name of good Irish food, we want to hear all about it.
You can read all about our contributor's platform, Irish Voices, and sign up here. 
Have your say
Throughout the month, IrishCentral will also be asking your opinions on burning matters like where do you get the best pint of Guinness? What's the best way to make a cup of tea? What's the most popular Irish dinner? And most importantly what food do you miss most when you're away from Ireland? Have your say on IrishCentral.
This month will be a culinary celebration on IrishCentral and we can't wait to share it with our readers. To follow the whole story on social media just search for #FoodMyMammyMade and #ICFood. You can keep up to date with all our Food and Drink stories here or never miss a recipe by checking out our dedicated topic page here.