Tripadvisor's Travellers' Choice Best of the Best awards have revealed this year's best restaurants in Ireland and across the globe.
The Traveller's Choice Best of the Best Restaurants awards identify the world's best restaurants, according to Tripadvisor reviews, across six categories.
The six categories include Fine Dining, Everyday Eats, Date Night, Hidden Gems, and two new subcategories for 2023, Family-Friendly and Vegetarian-Friendly Restaurants.
Dublin restaurants came out on top with 10 winners across three categories, while restaurants in Co Meath, Co Cork, and Co Kerry also stood out.
Ireland's best Fine Dining restaurant for 2023 is Oar in Doolin, Co Clare, which climbed three places this year to reach the top spot. In a remote setting with views of the Cliffs of Moher, this restaurant describes itself as a 'rustic' fine dining experience.
Glovers Alley is one of five Dublin restaurants to make the top 10 this year, climbing four places to be ranked number two in the Fine Dining category. The East Room in Limerick landed in third.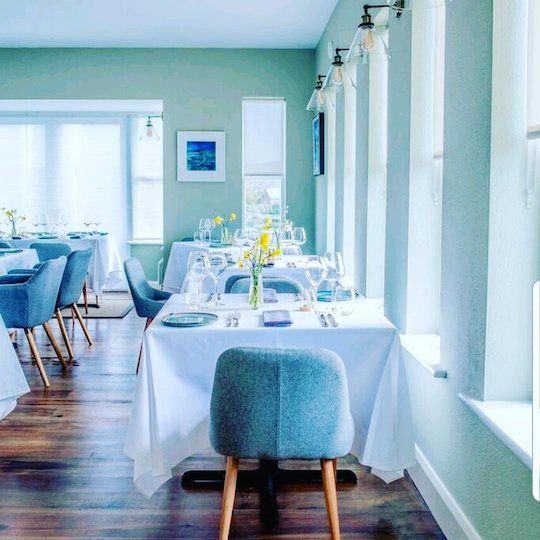 4
In the Hidden Gems category, Co Meath comes out top with two restaurants in the top three - Zucchini's, which celebrates home-grown produce, takes second place, while Indian restaurant Khyber Garden takes third place.
The top Hidden Gems spot goes to The Fish Box, a family-run seafood restaurant in Dingle, Co Kerry.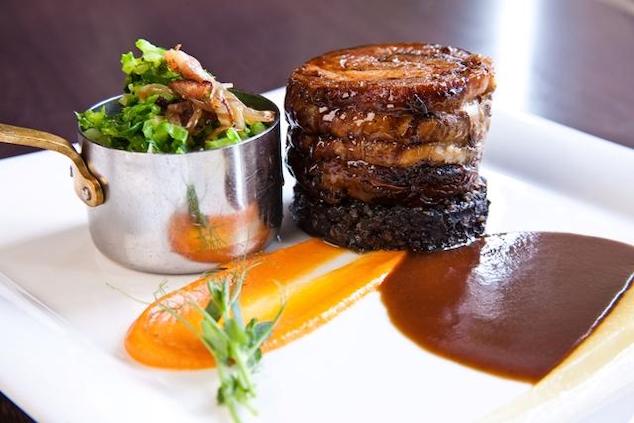 4
Dublin dominates again in the Everyday Eats category, with three restaurants in Ireland's top 10, including first place. That honor goes to Ryleigh's, a steakhouse on the sixth floor of The Mayson hotel with panoramic views of the capital.
Jaipore in Newbridge, Co Kildare is named second best Everyday Eats restaurant in Ireland for 2023, followed by The River Club in Cork. Co Meath takes two of the top 10 spots with Room 8 in Navan coming in at number four and Fifty50 Ashbourne at number eight.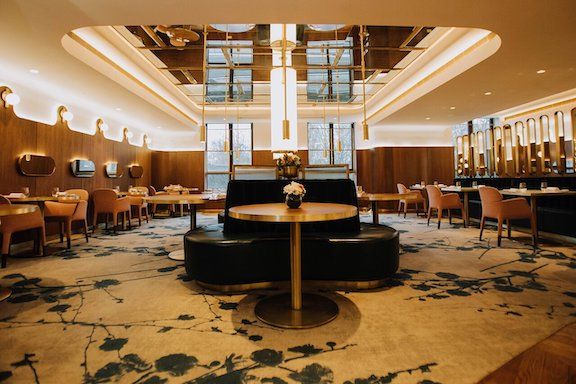 4
Tripadvisor's Travellers' Choice Best of the Best Restaurants in Ireland, 2023:
Ireland's Top 10 Fine Dining:
Oar Restaurant - Doolin, Co Clare
Glovers Alley - Dublin
The East Room - Limerick, Co Limerick
Rozzers Restaurant - Killarney, Co Kerry
Dax Restaurant - Dublin
Chapter One by Mickael Viljanen - Dublin
Tannery Restaurant - Dungarvan, Co Waterford
Restaurant Patrick Guilbaud - Dublin
Pearl Brasserie - Dublin
Greenes Restaurant - Cork
Ireland's Top 10 Hidden Gems:
The Fish Box - Dingle, Co Kerry
Zucchini's - Navan, Co Meath
Khyber Garden - Kells, Co Meath
The Pier House - Howth, Co Dublin
The Black Pig Winebar - Kinsale, Co Cork
The Narrow Quarter Bistro and Coffee House - Kerrykeel, Co Donegal
Lovinspoon - Dublin
House of Plates - Castlebar, Co Mayo
Petronella Restaurant & Cafe - Kilkenny
The Lemon Tree - Letterkenny, Co Donegal
Ireland's Top 10 Everyday Eats:  
Ryleigh's - Dublin
Jaipore - Newbridge, Co Kildare
The River Club - Cork
Room 8 - Navan, Co Meath
Mister S - Dublin
Mani - Clonmel, Co Tipperary
Davy Byrne's - Dublin
Fifty50 Ashbourne - Ashbourne, Co Meath
Kitty O'Se's Seafood and Grill - Killarney, Co Kerry
Bloom Brasserie - Dublin
"Restaurants provide a great way for travellers to get immersed in a destination's history and culture," said Sarah Firshein, Head of Editorial at Tripadvisor.
"This year's Travellers' Choice Restaurant winners—whose diversity and geographic reach reflect the fact that the last remaining pandemic-era travel restrictions have lifted—are especially exciting.
"We know Tripadvisor travellers seek out first-hand intel and guidance, and that's exactly the spirit of these lists: All of our winners were selected not by professional food critics or editors, but by real diners who have left their feedback on Tripadvisor within the past year."
Tripadvisor analyzed 12 months of review data from June 1, 2022 to May 31, 2023. The winners span six continents, 58 countries and 478 destinations.
All of the winners across all regions and subcategories can be found here.