MMA star Conor McGregor has launched his new whiskey called Proper No. Twelve, which apparently leaves a taste like burnt toast and charcoal in the mouth, according to a reviewer from The Irish Times.
The whiskey also has camel coloring E150a says the expert.
The whiskey was reviewed by Seaneen Sullivan who is described as a whiskey expert and founder of L. Mulligan Whiskey Shop and L. Mulligan Grocer Pub.
Read More: Conor McGregor's new Irish whiskey honors his Dublin neighborhood and first responders

"Whiskey normally takes its color from the cask, but there is no way this color is from the cask alone," he writes.
Dublin working class followers of the Notorious one will be delighted that "on the nose" the whiskey is sweet.
"There are aromas of sweet almonds, spun sugar and candied nut," enthuses Seaneen.
("On the Nose" in Dublin is usually a gambling term as in "Twenty Euros on the nose of number five in the sixth race.)
Connor's Crumlin cohorts will be a little alarmed with what happens when the whiskey hits the palate.
"The flavor is much less sweet than I expected. I kept going back to it, even adding a drop of water to open it up, which at 40 per cent ABV I usually don't find necessary, but all I got was more tannin, this time of the apple skin variety and a bit of gingerbread spice."
Fortunately, "by contrast to the palate the finish was strong, with a burnt toast, charred oak character. I walked away with the impression of charcoal."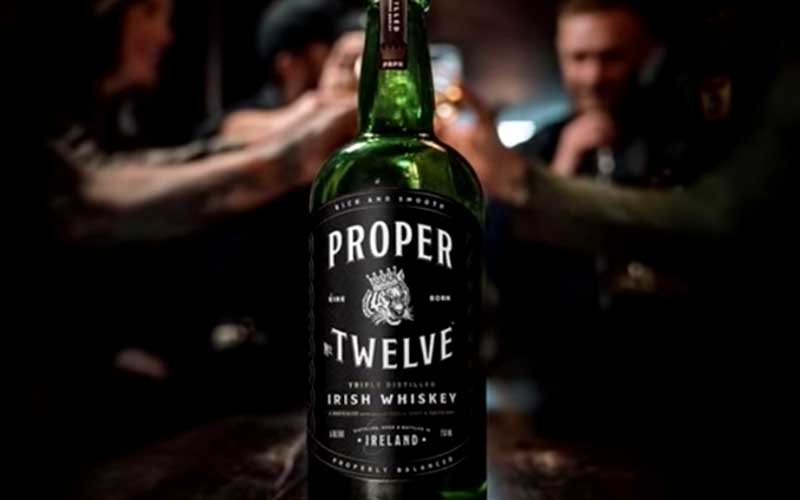 2
So to summarize Conor's uisce beatha:
It's "an accessible whiskey, though not strongly flavored, at an affordable price." Well thank goodness for that.
Read More: What is the IRA song Conor McGregor loves to play before his fights?
Seaneen version of affordable is $30 bucks a bottle--and its already on sale in Tesco.
Conor says he will push his whiskey hard. "I respect other Irish whiskeys, but I am coming in strong, with passion and with purpose" — which is certainly something he is known for.