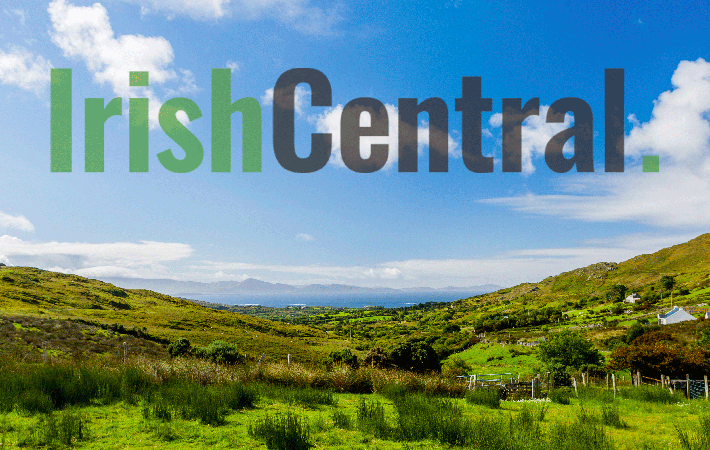 If you think there's no such thing as Irish hip-hop, take yourself off to the first annual Irish Hip-Hop Throwdown in Boston next week. Featuring famous hip-hop acts from both Ireland and the U.S,. it's a guaranteed sell-out and it's shaping up to be one of the biggest Irish themed music events of the year. CAHIR O'DOHERTY reports.
ON Friday December 7, the Irish Hip-Hop Throwdown in Cambridge, just outside of Boston, will finally introduce Irish hip-hop to America. A first of its kind show, it features the talents of headline hip-hop acts like Sullee (a/k/a Bobby Sullivan), star of VH1's recent The White Rapper Show, and Ireland's Rob Kelly, one the most prodigiously talented Irish rappers in the world.
Quite simply, the music is amazing and its time has come. If you still need to be convinced that Irish rappers are a force to be reckoned with, just listen to the first 30 seconds of Kelly's track "Dropkicked." A duet with Irish American rap artist Slaine, the track builds on a hornpipe jig plucked from the soundtrack of the South Boston gangster epic The Departed, and it's every bit as passionate and compelling as the film itself.
Not many badass MC's can claim they grew up in Co. Wexford, though. In person rap star Kelly, 29, sounds more like a friendly Irish country lad than a menacing seen it all thug from the South Bronx.
But it's when Kelly raps that the magic happens (and take my word for it, magic really does happen). Because Kelly isn't just a wannabe chancing his arm on a few slender tracks, his sound is as rich and rewarding as any mainstream rapper in the nation.
"The people who buy my work are Irish Americans, and their support means everything to me," Kelly told the Irish Voice. "I'm very interested to see how the American audience responds to my live work."
One of the most distinctive things about Kelly is that he hasn't taken on a bad boy rap name, or changed a thing about himself, because for Kelly it's the music that matters. Everything else is just window dressing.
"I know it's considered strange to grow up in Ireland and get totally into hip-hop. I mean my da was a butcher and that was what I was expected to be, I suppose," he says.
"But I was always passionate about the music. I was growing up in Ireland and going to a Catholic school in Wexford where people would have a good laugh at you if you told them you wanted to be a rapper."
Des Bishop, the Irish American comedian who moved to Wexford in 1990, was a fellow pupil in Kelly's school, and the fledgling comic was willing to brave the sarcastic comments of his classmates and get up onstage to rap. Kelly was much slower to take the bait.
"I used to see them laughing away at Des and I would say to myself, well, then I'm not doing that, like. So all through my teens I kept all my tracks to myself. But then when I was in my early twenties things changed," Kelly says.
What changed was that Kelly got enraged listening to what he considered awful homegrown hip-hop acts on Irish radio. They had no flow, their rhymes had more feet than a subway car, and they were so obviously awful they made him want to do something about it.
"I was listening to a popular hip-hop radio program on 2FM and to be honest I didn't like the Irish hip-hop acts I was hearing at the time." He laughs at the memory of that period and adds, "I felt they didn't represent me, I thought they didn't have a lot to say for themselves.
"And I don't know what made me do it, but I felt so strongly about it that I called up 2FM and I said, 'Oh God, I can do better than that."
Right away the 2FM DJ asked Kelly to prove he was better by rapping live on the telephone. Kelly rose to the challenge and made such a favorable impression he was invited on to the program the following week. "After that I used to go back every week and he'd put me on air," Kelly recalled.
Producers, recordings and performances followed. His managers knew that Kelly had the sound and the talent to go to the top, but they weren't sure he had the right look.
"Here's me sitting with my pint in a pub in Wexford, not in Harlem, you know. But I had to be real about where I was from. I made the video about where I lived and what I really did on a Saturday night," he said.
Kelly's rookie experience points to a larger concern within hip-hop; a concern that image has become all important, to the point where it surpasses the sounds. Once upon a time hip-hop was the music of the streets, and connected to lives lived on the margins. Hip-hop used to celebrate the men and women who found the courage to stand up and go on in the face of so much historical oppression.
But the truth is that these days hip-hop is mostly about how much money the rapper makes, how he or she looks and how many people they're cheating on.
It wasn't always thus. In the 1990s something unexpected happened, or, depending on who you ask, something went wrong. The sudden preeminence of so-called gangsta rap shifted the whole tone and focus of the hip-hop genre. Suddenly hip-hop was mostly about vendettas, drugs, pimping, murder and prostitution.
And worse, these themes were suddenly being promoted as values. It turned off many more people than it turned on and hip-hop, which was becoming huge, became a niche market again. People couldn't relate, or they point blank refused to relate.
That's why the Irish Hip-Hop Throwdown is so eagerly anticipated. It has something to say, something fresh from the streets, to the point where old school is new again.
The nationally known rapper called Sullee (Robert Sullivan), 22, from Southie, is another headline Irish American act appearing at the throwdown. Considered the next big thing in hip hop, the self-confident MC's solo debut album has already proved he's got the talent to become one of greatest rappers of his generation. Currently, he's working on his soon to be released album.
The event organizer, rapper Kevin O'Brian (Shaymin' to his fans) is delighted that the hip-hop event has taken off the way it has already.
"It came together quickly after I suggested who to invite. From Ireland I suggested Rob Kelly, who is the most successful dog over there and is the biggest name in the Irish hip-hop scene. Also Sideline Inc, my extended fam (family) over there are also participating, including DMX and Tanya D."
O'Brian, 33, who grew up just outside of Boston in Norwood, has grandparents who came from Eniskillen, Co. Fermanagh, and he assures his Irish heritage is central to his work.
"The white Anglo-Saxon Protestants who kicked the Irish around in the old country did the same thing here. When my grandmother first came here she read signs that said 'Help Wanted, Irish Need Not Apply.' She knew all about it," O'Brian says.
"But I used to just be into the clichd, shamrocked green beer Irish and all that crap. It wasn't until I read books like All Souls by Southie writer Michael Patrick McDonald my eyes started to open.
"For me I found my rebellious energy in hip-hop. And my own purpose became crystal clear when I read his book."
The Irish Hip-Hop Throwdown plays at the Middle East in Cambridge on Friday, December 7.