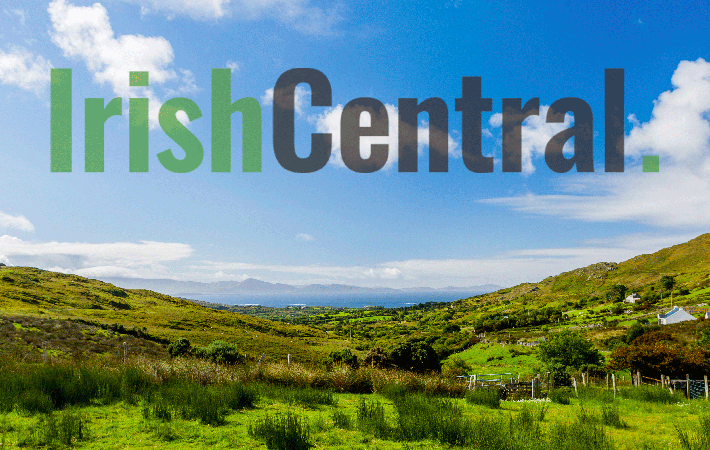 One of the advantages in doing a show like this in an actual Irish center is the welcome there and cuppa tae or caf as provided by the house anxious to please so many guests who made their way there who might have thought they were at a house party in Clare somewhere.
The occasion was the New York launch of Christy's new CD The House I Was Reared In (www.christymcnamara.com) which is a heartfelt musical tribute to those who influenced Christy' lifelong love affair with Irish music. It was organized by his friends Patricia Tomasulo and Mike McGann, along with the Irish Center who did a great job bringing out a crowd.
Hayes came down from his West Hartford home to play some tunes first with Eamon O'Leary, who added his own valuable support to the cause with his tasty guitar accompaniment. Then Christy joined them for some tunes together to finish out the first half moving from the accordion to the concertina for different selections.
The combination flipped for the second half with Christy opening up with Eamon and Martin joining later on. It was a great night for all involved and wonderful to see another venue for trad musicians which has been operating a few years already as a very active center with ceilithe, theater, music and acting classes and a tea room and internet lounge for daily visitors.
On Sunday night, a very small but enthusiastic group turned up at the Turning Point in the charming Rockland County town of Piermont, New York on the Hudson River to catch an early evening show by the Brock McGuire Band.
For many years this very good local acoustic music caf has been operated by John McEvoy there, though the number of Celtic acts has dwindled there in recent years. Perhaps this dismal showing is a main reason because you couldn't ask for a more accomplished group of performers than the Brock McGuire Band.
The principals of the band Paul Brock and Manus McGuire last appeared there a decade ago with Moving Cloud, their previous band with Kevin Crawford, Maeve Donnelly and Carl Hession. With Brock on melodeon and accordion, McGuire on fiddle, Enda Scahill on banjo and mandolin and Denis Carey on keyboards, they played lively music with very tight arrangements that provided a musical travelogue of their own musical journeys and research.
Their music is living testimony of the universal appeal of Celtic music, and how it flows easily from one culture into the next and one of their most recent focal points is the revival of Irish American music from the early part of the 20th Century like the Flanagan Brothers of New York. A great show in a wonderful room for music not dampened by the poor turnout, though not a fair return for the artists or venue unfortunately.