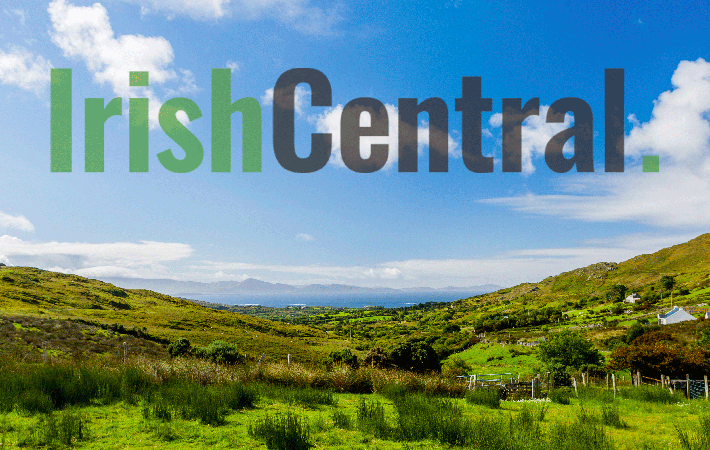 There Will Be Blood Starring Daniel Day-Lewis, Ciaran Hinds
Directed by Paul Thomas Anderson
IN There Will Be Blood, the highly anticipated new film opening in limited release on December 26, we follow a madly driven businessman's pursuit of riches through the guise of oil.
Academy Award winning actor Daniel Day-Lewis - in a cast that also includes Irishman Ciaran Hinds - plays Daniel Plainview, the man who's quest for power and wealth changes his life. Not surprisingly, given its stellar cast, critical buzz is already predicting a sack full of Oscars for the film in 2008, when it goes up against stiff competition from other in-the-running films like No Country for Old Men and Atonement.
There Will Be Blood opens with Plainview working wordlessly in the baking hot southern California sun, pursuing his fortune with a frightening resolve. Although Plainview initially opens a silver mine, he quickly realizes that the real money is in oil.
Soon he acquires a soft spoken young son that he uses like a theater prop to convince wary locals that he's both an oilman and a family man. The boy, named H.W., is brought to business meetings to disarm Plainview's opponents and to learn his trade at the feet of the master.
But it quickly becomes clear that Plainview sees H.W. as a business partner, an inheritor, and even as an investment - but never once does he betray a fatherly interest in the young child.
Throughout the film Plainview's meteoric rise from small time oilman to a player in the big oil syndicates is relentless. Interestingly, he's never portrayed as deluded or odious (although he's often is).
Instead we see a relentlessly driven businessman, who is shadowed at all times by his nearly wordless right hand man Fletcher, played with remarkable subtlety by Hinds.
One thoroughly chilling speech, quietly delivered by Day-Lewis to his subordinate Hinds in a rare moment of candor, captures the essence of the power struggle and the resolve at the heart of There Will Be Blood: "I have a competition in me; I want no one else to succeed. I hate most people. There are times when I look at people and I see nothing worth liking.
"I've built up my hatreds over the years little by little. I see the worst in people. I don't need to look past seeing them to get all I need. I want to earn enough money I can get away from everyone. I can't keep doing this on my own, with these people."
Although the film is set in 1927, there's no question that it strongly resembles our own age. We see oil magnates giving bribes to politicians in exchange for political favors; we see hypocritical evangelical preachers crusading for political (and not always spiritual) causes; and leftists are witch-hunted wherever they appear. In this way There Will Be Blood shows us how much of our modern nation actually took shape in the 1920s.
Day-Lewis, who has only made three films since 1998, is notoriously selective about which projects he signs up for, and in There Will Be Blood he gives what is perhaps the strongest, most multifaceted performance of his career.
"My character Daniel Plainview has no understanding of what the responsibilities of a parent are," said Day-Lewis in a recent press release. "So his son is responsible for the day to day running of the business like a partner, rather than a child. Anything that interferes with the running of the business is something that Plainview feels he has to take care of. He just doesn't know how to be a father at all."
Although the film certainly addresses political, religious and spiritual issues, it stays loyal to the central theme: the decades long battle between two guys who clearly see each other for what they are.
Loosely adapted from the novel Oil! by Upton Sinclair and featuring a spine tingling score from Radiohead guitarist Johnny Greenwood, There Will Be Blood is almost certain to result in an Academy Award nomination for the English-born/Irish citizen and resident Day-Lewis, who won his first Best Actor Oscar in 1989 for his gripping portrayal of quadriplegic Irish artist Christy Brown in Jim Sheridan's My Left Foot.
Director Paul Thomas Anderson has also made some bold choices in bringing this famous novel to the screen. For the first 20 minutes he films the harsh southern California landscape and the men who toil in it without a single line of dialogue to break the tension.
Because of this Greenwood's brilliant soundtrack does all the heavy lifting, setting the tone and saying more than any dialogue could. Add to that Anderson's arresting camera work and Day-Lewis's towering performace, and this is a film that will haunt you for weeks after you've seen it.