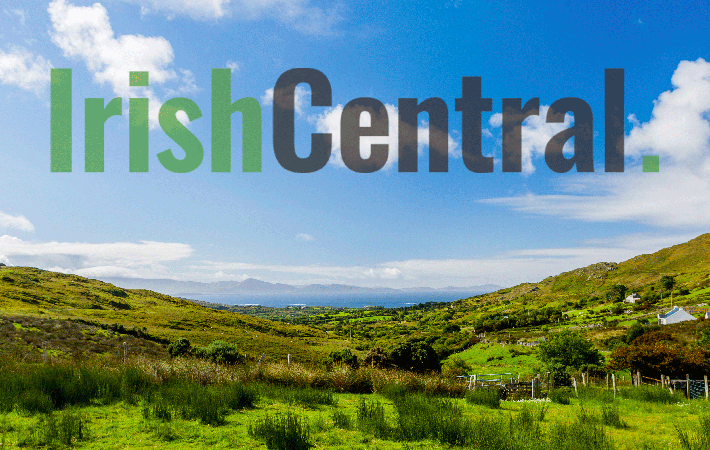 Michael Patrick King is the Irish American writer and director of Sex and the City: The Movie, the sure to be blockbuster that finally arrives in theaters on Friday. He talks to CAHIR O'DOHERTY about his Irish background, bringing the iconic series to the big screen, and the enduring importance of love and friendship.
MICHAEL Patrick King didn't start at the top. In fact, arriving in New York City at the tender age of 20, he started somewhere very close to the bottom - working as a luggage attendant at Penn Station. After months spent hauling other people's suitcases he spent years working, he says, "in every restaurant in Manhattan" as a waiter.
Flash forward to 2008. King, 51, is the writer and director of Sex and the City: The Movie, which is sure to be one of the biggest films of the year. From a penniless busboy to a celebrated multimillionaire, it turns out his own fairytale ending could give Carrie Bradshaw a run for her money.
"I had no connections to show business or even to the city," King told the Irish Voice during an interview last week. "I didn't even know anyone. And I went from unloading luggage at the Port Authority to being a waiter in every restaurant in New York for years. I cleaned houses. Yet in my heart I was very connected to writing and doing what I was doing."
Growing up in Scranton, Pennsylvania the only son in a family of three sisters - Eileen, Mary Ellen and Patty - King comes from a classic working class Irish American family. His mother Eleanor ran a donut shop and his father Michael was a custodian at the post office who also drove a beer truck. It was about as far from the New York world of high fashion and glamour as you could get.
"One of the first questions people always ask me is how does a man write for women, and I say that I grew up surrounded by strong women. My first awareness of women were as my friends and my equals who were smart and complicated and funny as well," he says.
As a boy Michael Patrick ("I love my name. I'm very proud of the fact that I have two saints watching out for me") went through all the typical Irish American rites of passage. He was an alter boy, he went to Catholic school, and his worldview was in part shaped by the rituals and traditions of his Irish American background. So it's no surprise to learn his more conservative mother was shocked by some of the antics he wrote for the girls of Sex and the City during the show's phenomenally successful six year run on HBO.
"Sex and the City for me is about busting a lot of myths. One of the things I'm happiest about is that on television sex went from being portrayed as dark and hidden and in the shadows, to reflecting the legacy of Sex and the City which is that now its pink and fizzy and bubbly and fun," he says.
"Having been raised Irish Catholic, the idea that I can make people have a different feeling about sex and even see it as something comic is fantastic. My mother and I never actually had a discussion about sex until the series when she was reacting to it. It was fun to hear her talk about it."
When Mrs. King saw her son being fulfilled as a writer she was won over to the idea of what he was writing about. For her the show was and still is all about friendship.
"There were a couple of episodes where she would get so flustered that she wouldn't be able to talk to my sisters about it," King says.
"My sister came home from work and asked her, 'Did you watch Michael's show?' And my mother replied, 'Yeah, and I got embarrassed in front of the dog. And she's a girl.'"
Although he clearly enjoys all the high fashion and the glitzy social whirl on the show, King never once lost sight of the four women he writes about under all their surface dazzle.
"I think that might be endemic to being Irish. The vibrant fashions and the colors are really just a manifestation of the vibrant emotions inside the people," he says.
"I don't think people are tuning in to look at the clothes. It's what happens to Carrie Bradshaw in the dress that's great. To me there's a big myth involved; in the movie it goes from light to dark to light. Carries journey is to always look for the best - from the best love to the best shoe."
The challenge and the delight of Sex and the City is that it thoroughly liberates women from the same old search for your prince, marry your prince and live happily ever after tales. There are, after all, a million stories in the naked city. Who's to say that you have to do what everyone else has always done?
"You've just identified one of the key roles of the series. One of the reasons the show has become a phenomenon is because it does free women up from the way that people have told them to be," King says.
"The great rebelliousness of the series is that it allows them to either be free or more traditional, if that's who they are. In the movie Jennifer Hudson's character has a belief in tradition and happily ever after - ever after all the deconstruction of that happily ever after stuff - but that's her version and she's being true to herself. It's about being true to yourself, who you are, the essence of you."
One of the first places King heard that the show was catching on big was in Ireland. "I just thought that was so interesting," he says. "The show's a sex farce and yet it's tragic sometimes, and there's a literary bent to it, there's a clear narrative. I thought, leave it to the Irish to get it completely, on every level."
Being gay, King says, has also given him a unique perspective on the show itself.
"Gay men see women as friends first. So I'm able to be their friend and I'm writing about their friendships," he says.
"Now I don't think you have to be gay or a woman to write Sex and the City. But I think that the outsider group that I'm writing about in this case is women. Married women, divorced women, and how society makes them feel bad that they're divorced or they don't have children, or that they don't have a man in their life no matter how successful they are. If they're not reflecting back what society says they're suspect somehow. You can draw that analogy to gay people too."
Although the series has become a huge cultural icon, the show originally started out as an idea - one joke in front of the other, one heart breaking story in front of the other, one hope in front of the other.
"When I sat down to write the movie I realized that the biggest mistake I could make would be to duplicate what I had already done. I took the leap of faith that the audience will be where I was," King said.
One of the traits of the Irish, one of the destructive DNA strands, King says, is caring too much what everyone else thinks. He started the new script worrying what the world would think of it.
"I went into the desert in California to write and it happened to be St. Patrick's Day and my boyfriend sent me a care package. One of the things it had was a liter of water that was labeled Lucky Water," King recalls.
"I parceled it out like it was from Lourdes. It was mad, but it helped take the pressure off me."
What King learned when he finished the film is that the show's episodes that are still relevant to people are the ones about love.
"I don't think it's because of anything beyond the fact that people are searching for love," he says. "All the great storytellers tell stories with a lot of pathos in them. And I'm delighted that there's an enormous amount of pathos in Sex and the City."
The movie had its world premiere in London a couple of weeks ago. King and the actresses - Sarah Jessica Parker, Kim Cattrall, Kristin Davis and Cynthia Nixon - got out of the car to see thousands of fans screaming because they were seeing their girlfriends again.
"That was quite emotional. I'm going into this moment fully aware. This is Camelot. I'll write other things but they'll never be this successful," King says.
"The one blessing for me is I'm aware of that. I'm not taking it for granted. It's a magical moment. I'm very much aware of the luck involved. As soon as the movie opens I'm going back to the desert for five days - no telephone, no newspapers, no TV. I'm just going to calm down and not worry for five days. I can see I've been blessed."