With St. Valentine's Day out of the way, we can now officially start looking forward the most important day of the year: St. Patrick's Day. While some people like to go the whole hog when decking themselves in the green for March 17, there are plenty of other ways that you can show off your Irish heritage without having to resort to green face paint and beads.
Whether you're looking for a great way to completely deck yourself out in green, white, and orange; to cover yourself with shamrocks or to go for something more subtle this St. Patrick's Day, the IrishCentral Shop is a great place to start.
You can view the whole range of St. Patrick's Day products here, but here are a few of our favorites.
$34.99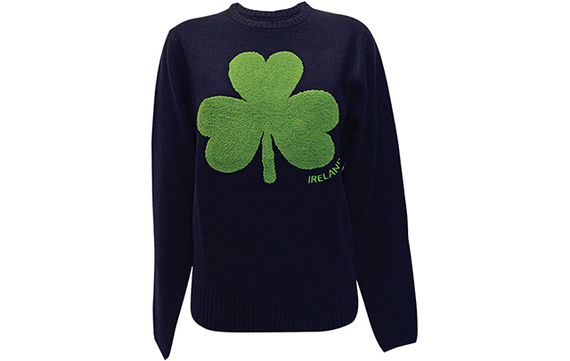 6
This adorable Irish sweater from Traditional Craft is a cold weather favorite which makes it perfect for St. Patrick's Day when the March winds may still be making it hard to keep warm as we watch the parade. Made from a quality acrylic, the navy blue sweater features a bold green shamrock with "Ireland" embroidered underneath.
$15.99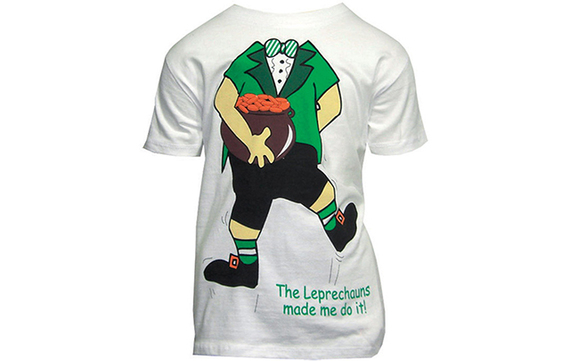 6
This T-Shirt is a fun Irish kids Tee that features the wording "Leprechauns made me do it". As is the tradition in Ireland when St. Patrick's Day fell during Lent, many children were given the chance to break their lenten promise for just one day. Wearing this they can just blame it on the leprechaun! The shirt is available in many sizes from 1-year-old to 12-years-old.
$24.99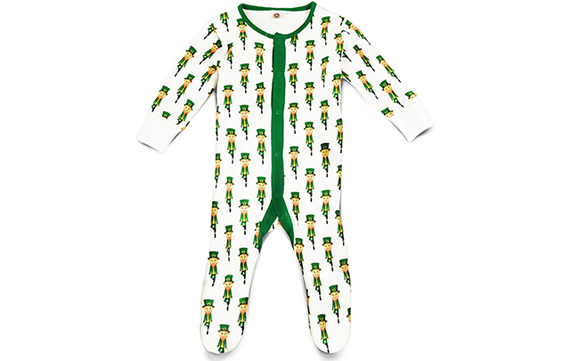 6
Get your kids started off early in their Paddy's Day celebrations with this cute little outfit. This adorable baby's romper from Traditional Craft is made from a crisp cotton and covered with playful dancing leprechauns. Sizes come in 0 months to two years.
$9.99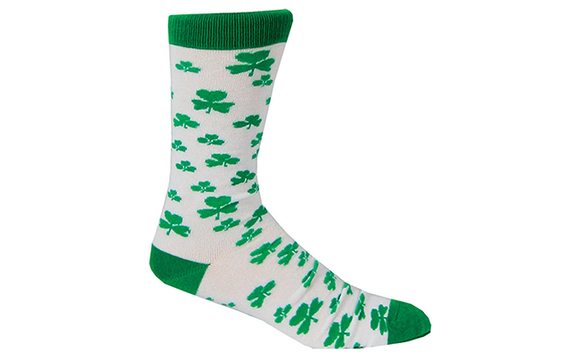 6
If you prefer to keep your pride more under wraps, these not-so-subtle socks are certainly eye-grabbing but are not going to take over your whole outfit.  Made from a soft cotton, these green and white shamrock socks from Traditional Craft are full of color and Irish charm. Made for one size fits all.
$19.99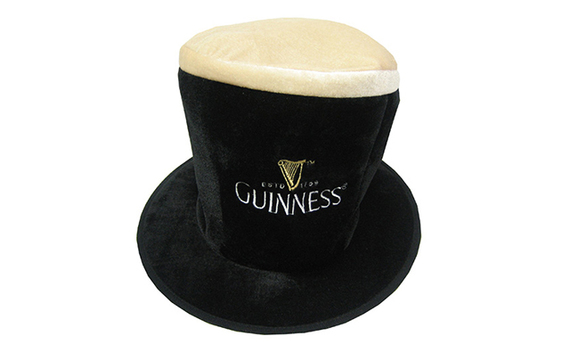 6
For those of you who want to make sure everybody knows you're celebrating on St. Patrick's Day, you'll certainly draw some attention with this Guinness-themed hat. This hilarious oversized fun hat really brings the party wherever you go, styled to uncannily resemble an enormous glass of black stout with cream on top – yum!
You can view more St. Patrick's Day outfits at the IrishCentral Shop.