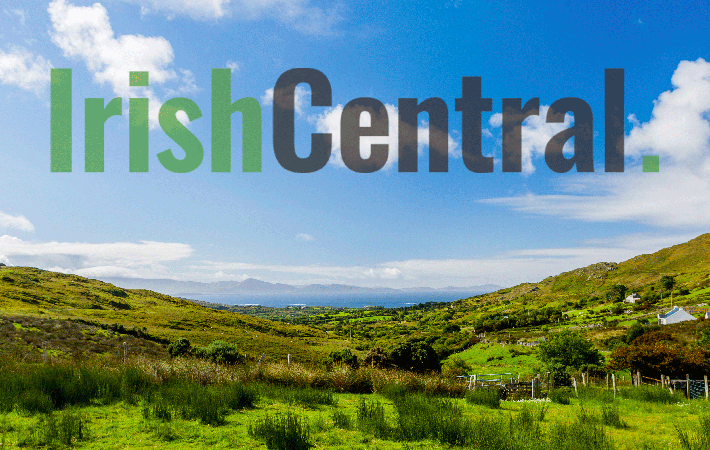 Paisley and McGuinness on Tour
Northern Ireland's First Minister Ian Paisley and Deputy First Minister Martin McGuinness together on economic mission.
Northern Ireland First Minister Ian Paisley and Deputy First Minister Martin McGuinnes spend a whirlwind few days in the United States in early December when they visited New York and Washington D.C.
During their trip to the Big Apple the former enemies presented a united front to business and political leaders in an attempt to attract U.S. investment to the North.
The duo attended an event organized by Bill Flynn at the University Club and presented Flynn with a sculpture of bog oak in recognition of the part he played in the peace process.
They met Mayor Mike Bloomberg who accepted an invitation to visit the North, and met with Donald Trump to discuss the possible relocation of a luxury golf project to Northern Ireland. The two also found time to ring the Nasdaq bell, an event organized by Tom Moran, CEO Mutual of America, before heading to Washington D.C. to meet President Bush.
Senators Edward Kennedy and Hillary Clinton, Congressmen James Walsh and Richie Neal, former Senator George Mitchell, who played a crucial role in the peace talks, and House Speaker Nancy Pelosi were among those who welcomed the ministers to Washington.
Congressman Neal, House Speaker Nancy Pelosi, Paisley and McGuinness.
Martin McGuinness presents a gift to Bill Flynn.
McGuinness and George Mitchell.
Paisley, President Bush and Martin McGuinness.
Paisley and McGuinness make a presentation of a
photograph of devolution day in the North, May 8, to Senator Edward Kennedy.
A light moment between Paisley, Senator Clinton and McGuinness