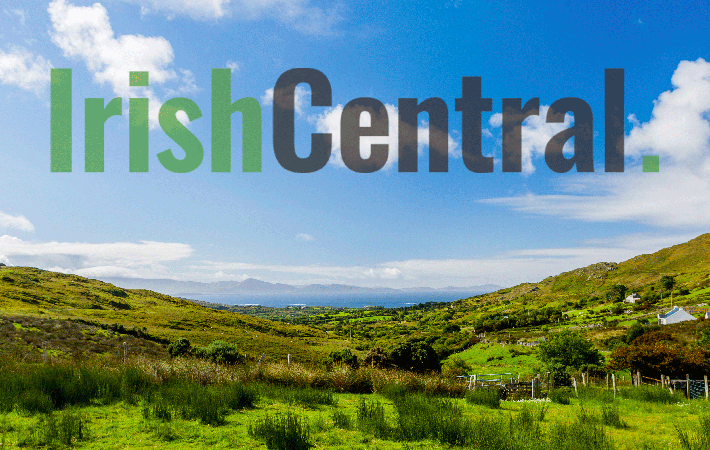 IRISH actor Jim Norton won the prestigious Tony Award for his Broadway performance in Conor McPherson's The Seafarer. Playing the role of Richard Harkin, the argumentative blind Irishman at the center of McPherson's supernatural fable, Norton delighted audiences and critics alike with his versatility and range.
Perhaps best known to American audiences for his unforgettable turn as Bishop Len Brennan in the hit Irish comedy series Father Ted, Norton took the coveted Best Featured Actor in a Play honor.
Norton's Tony Award caps a decade long association with McPherson, which began with Norton's acclaimed performance in McPherson's The Weir. Gifted with the most expressive speaking voice, Norton has been a fixture in McPherson's gallery of the luckless and the broken.
Since his initial collaboration 10 years ago the actor has appeared in five plays by the Irish playwright, winning London's Olivier Award last year for The Seafarer, in which he created the central part of a blind drunk (literally) who entertains a hapless group of Dublin poker players, including the Devil himself, on the night before Christmas.
On Monday Irish Arts Minister Martin Cullen congratulated Norton for his achievement, saying, "He is an actor of exceptional versatility and this prestigious award to him for his performance in this demanding central role in The Seafarer is warranted and well deserved."
For those who missed Norton in The Seafarer, which ended its Broadway run in March, he is still on the New York stage through June 22 giving a Beckettian performance in the role of Joe in McPherson's Port Authority at the Atlantic Theater Company, which co-stars Brian d'Arcy James and John Gallagher Junior.
Speaking about his many collaborations with McPherson and his Tony win on Sunday, Norton told the Irish Voice, "I saw This Lime Tree Bower at the Bush theatre in London, then shortly after my friend Brian Cox did a one man show of Conor's play St. Nicholas. It just blew me out of my seat and I thought, my God who has written this? So I knew his writing from having seen it previously.
"Then a few months later my agent said I have this really great new play and I want you to take it quite seriously. At that point I didn't want to do any more theater. I'd been doing it all my life and I thought it was time to do more TV and film and make some money.
"I was sent a copy of The Weir and I read it and I was gasping. I remember thinking if I don't do this part I'll die because I know who this man is. With my memory of my dad and my uncles in the north of Ireland in Monaghan and Clones."
Norton has now performed in five of McPherson's plays. "I'm obviously doing something right," he says laughing.
Over the years working with McPherson as writer and director the two men have struck up a friendship as well as an artistic collaboration.
"During The Weir he was around a lot and he was a very sort of school boyish presence. He was very irreverent about his work I discovered, but that's his way. After that we did Port Authority in London and after that I did Dublin Carroll here in New York."
Norton has praise for McPherson the director as well as the writer. "He's a very strong person. As I've said about him before he's shot through with steel.
"But he has a very gentle easy manner in the rehearsal room. He gives the actors total freedom to do what they want to do. It's a process of distillation; he just wants to find a few drops of the finest. I think he's a genius, I mean, he's only 37."
The challenge of performing in The Seafarer was made clear to Norton by McPherson from the start. "He told me you're the oldest, auld, fittest actor I know and you can probably do this."
It turned out that McPherson had written the part with Norton in mind. To perform the role he researched the blindness, and stayed fit with the help with a personal trainer.
"It was like an athletic event doing it every night. I had a huge physical investment in the part. And the fact was, playing a blind man, I couldn't look at any of the other actors. I had to defocus every night."
Speaking of his Tony win he adds, "It's better than being ignored. I'm overjoyed. I didn't expect it, so that made it all the more sweet."