17 stages with over 250 acts - none comes close to the no-holds-barred hooley which is the Milwaukee Irish Fest
Anyone searching for the largest and liveliest Irish festival in the US might be forgiven for looking first to Boston or New York or Chicago.
And while all those great Irish American cities do indeed boast myriad celebrations of the old sod, none comes close to the no-holds-barred hooley which is the Milwaukee Irish Fest.
Eyebrows are always raised — and East Coast egos dented — when the title of America's greatest Irish fest goes to a city often associated more with German beer than Irish bonhomie but on my last visit in 2015, I was bowled over by the scale and splendor of Irish Fest.
Now in its 37th year, Irish Fest is a four-day phenomenon, running this year from 17-20 August.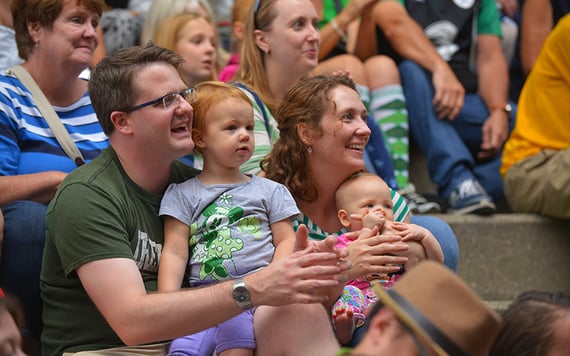 6
Based in the expansive, 79-acre Henry Maier Festival Park on Lake Michigan, this stupendous shindig boasts 17 live stages with over 250 acts — and 4,000 volunteers are on hand to ensure all runs smoothly.
Nestled in among the tug-o-war competitions, hurling matches — the biggest hurling club in America is based here —  céilí dancing, currach races, theatre, cookery lessons, pipe band parades and come-all-yes is a hedge school where our friends from Oideas Gael in the Donegal Gaeltacht cater for busy beginers' Irish classes.
I enjoyed an open-air céilí, an Irish boy band, a rollicking ballad set, and a punk-rock trio — complete with kilt and bare chest — at the 2015 fest. Nothing spectacular there, you might think except that all were actually playing simultaneously on different stages across the venue on closing night!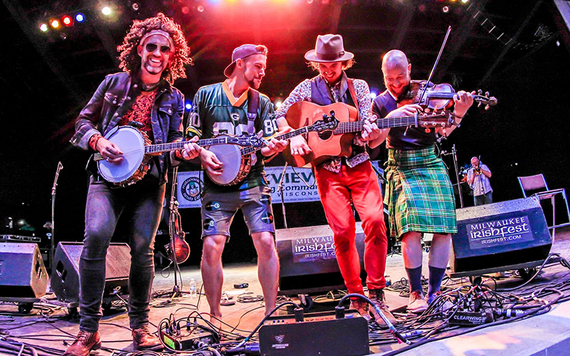 6
This is a full-on celebration of Ireland — an Irish Woodstock in Wisconsin — with a cast 100,000-strong.  Says director Colleen Kennedy, who travels to Ireland each year to recruit new acts and exhibitors for the event: "Irish Fest is the jewel is the brainchild of the Irish American community of Wisconsin. It's our gift to the nation and we're proud of the strides forward we continue to make. The most recent Tourism Ireland figures show record numbers of visitors from Wisconsin vacationing in Ireland, even though only one third of the population here is of Irish heritage, and I believe that's because of the tremendous positive message sent out annually by Irish Fest."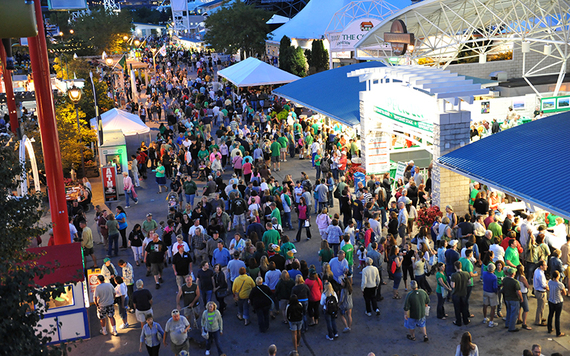 6
And this year, Irish Fest is upping the tempo yet again with a talent-packed line-up featuring headline acts Gaelic Storm and Dublin's TradFest Temple Bar.
Other highlights include:
- Food & Spirits:
Failte Ireland Food Ambassador, Chef Pádraic Óg Gallagher of Boxty House, Temple Bar, Dublin will share lively Irish stories, delicious food and recipes in the Celtic Kitchen.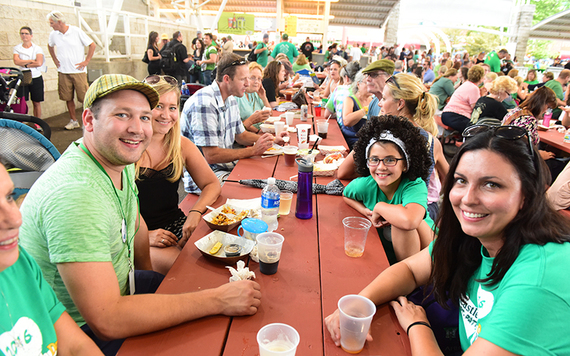 6
- Music:
Milwaukee Irish Fest welcomes 15 new acts in 2017, including contemporary talents like The Young Folk, Hermitage Green, Brave Giant and Aoife Scott. Returning fan favorites include: Gaelic Storm, We Banjo 3, Dervish,and JigJam.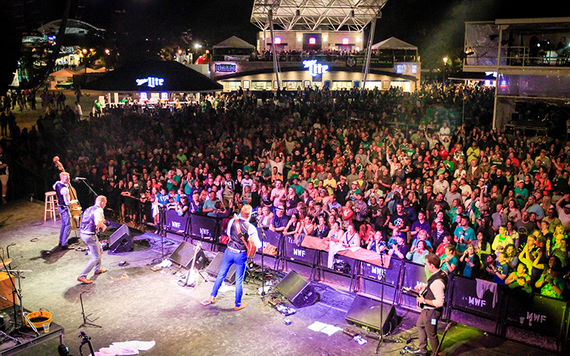 6
- Arts, Culture & More:
The Cultural Village at Milwaukee Irish Fest features Celtic art, history, genealogy and shopping. Visitors will have the opportunity to meet authors at the Literary Corner, walk through exhibits showcasing Irish history, visit the Irish language area to learn simple Gaelic phrases, talk with research consultants in the Genealogy area or catch the new play, Galway Girl, in the theatre pavilion.
Full details of the festival and concession tickets can be found at www.irishfest.com.
And make sure to visit the IrishCentral stand at Milwaukee to be in with a chance to win a luxury trip for two to Ireland!