Jim Sheridan says he takes the Weinstein allegations "seriously"
Jim Sheridan has recalled his "multi-faced and weird" experiences with Hollywood producer Harvey Weinstein, who, after being accused of years of sexual assault has seen a dramatic fall from grace.
Read More: Harvey Weinstein's struck Irish gold with My Left Foot
Speaking about his experiences with Weinstein, Sheridan told The Irish Independent that after his Oscar nominations for 'My Left Foot,'  "Weinstein wanted to do every movie with me."
The Irish Times previously reported on Weinstein's influence on the classic Irish film. Of the American screenings for 'My Left Foot,' Weinstein has said: "The audience loved it, but they didn't understand certain things. I couldn't follow half the movie – I straightened out some of those rough Irish accents. What's a 'jar'? What's a this, what's a that? I went back and revoiced some of it. A 'jar' became a 'glass'. Isn't the intention to communicate?"
Weinstein's touch had a profound effect - the film went on to be nominated for five Oscars, including Best Director for Jim Sheridan. Ultimately the film only took home two trophies, one for Daniel Day-Lewis and one for Brenda Fricker.
Read More: Irish director hopes Harvey Weinstein scandal will reveal "powerful abusers" in Ireland
Sheridan recalls one instance when he was in Los Angeles and received a call at 4 am, which he promptly thought to be a prank from a fellow Irish superstar.
The caller ranted: "What the f***ing f**k? The f***ing camera is in the horse's ass! The f***ing camera is in the horse's ass!"
Sheridan replied on the phone, still half-asleep: "Bono would you ever f*** off?"
"Bono? BONO?" the voice roared back. "It's Harvey Weinstein."
Sheridan was on the next flight to London to take a meeting with Harvey and his brother Bob, who both wanted the Irish man to direct 'Into the West,' which Sheridan had written five years prior to directing 'My Left Foot.' 
Sheridan said the encounter was "a f***ing nightmare."
"It was going back and forth, me saying no and them saying I had to. I was sitting there thinking 'God these are like the bullies in school… what do I do?' And I start wondering, 'How am I going to get out of this room?'"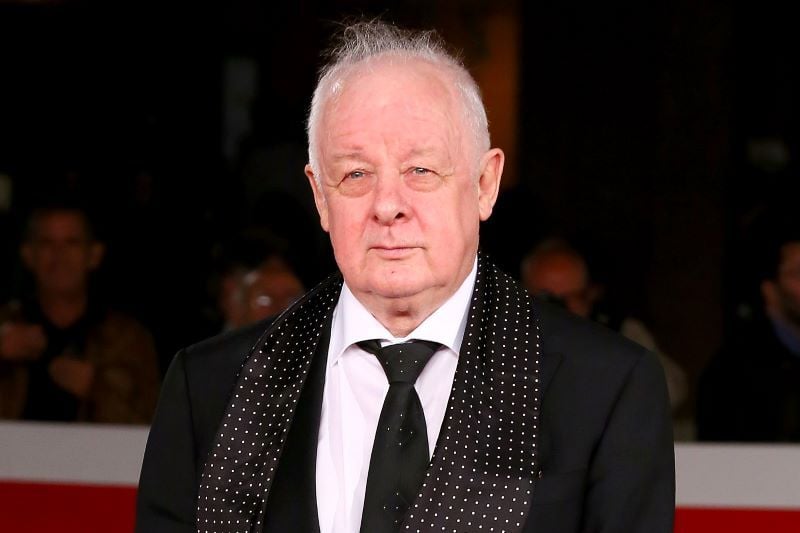 2
Sheridan decided his only option was to insult Harvey so brutally that he wouldn't want to work with him anymore.
"I say 'OK - are you going to listen to me? Here is the deal. You two are f***ing total bullies. Two little f***ing obsessive, f***ing abusive, f**king bastards…'
"And I was drawing my breath for the next attack - when they suddenly broke out into big smiles.
"It had the total opposite effect. They were like 'this guy is definitely the director for us'. And I didn't know what to say."
Sheridan wasn't done yet though: "I just closed my eyes - and pop! God sent it to me. I said: 'But I didn't know Harvey that you have no f***ing money.'"
That one struck a chord. "He was straight up, into the loo and I could hear him inside smashing around in his cabinet. He comes out the door a few minutes later with blood running under his nose.
"And I look at Bob and Bob looks at me and rushes over to him and throws his arms around him and says: 'What did you say to my brother?'
"That's when Harvey fell on the ground and Bob said: 'Oh my God! He's having a heart attack! Call a f***ing ambulance'.
"And then I had to sit there for 15 minutes with Bob and Harvey while Harvey is unconscious, foaming at the mouth.
"They wrapped him up and put him on a f***ing gurney and took him out."
After the explosive episode, which ultimately did not see Sheridan agree to direct 'Into the West,' Sheridan received a call from the film's star, fellow Irish man Gabriel Byrne, who "jokingly" told him: "Jim, the next time you go to work with them, Bob will be doing [something torturous to you] while whispering in your ear, 'Wait 'til me big brother gets you'."
Read More: Guinness heiress spoke out about predator Harvey Weinstein 7 years ago
Allegations against Weinstein
In 2017, serious allegations of years of sexual assault were lodged against the Hollywood legend.  Sheridan now says the news made him reconsider his past experiences with Weinstein.
"Obviously it would have been a lot more difficult [to deal with him] as a woman. I took the allegations seriously. It was 25 years later, but I asked myself if I had missed something?
"I started talking to the women who were around during 'My Left Foot' and 'Into the West,' the movies that Harvey had been involved in, and it turns out that - yes, they knew that one girl in particular [had an experience] but they never told us. The women seem to know everything. It was like a bushfire...
"This is something that struck me when I was doing the documentary into the murder of Sophie Toscan du Plantier. Experiences are divided into male and female. I don't know if you, as a man, can ever truly be in the female experience."