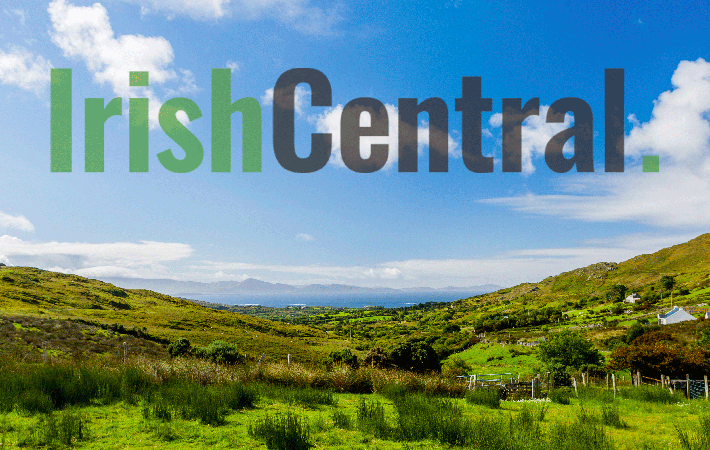 60 Minutes On Feeney
CBS newsmagazine 60 Minutes will feature a major segment on reclusive billionaire Chuck Feeney, who is the subject of a major new biography, The Billionaire Who Wasn't, which will be released next week. The book was written by former Irish Times journalist Conor O'Clery, as you'll read in our arts pages this week.
Feeney, of course, is famous for giving away his fortune, including well over a billion dollars to worthy causes in Ireland. He did so quietly and without fanfare, but the new book is a fascinating account of how the greatest giver since Rockefeller and Carnegie managed to pull it off.
Now that his story is going public Feeney is taking the opportunity to push his message of "giving while living." No doubt that will make fascinating watching when the 60 Minutes folks get him on the record.
His belief is that there are no pockets in a shroud as the Irish say, and that billionaires today will likely ruin their families by leaving all their wealth to them rather than by donating it to worthy causes.
He certainly has won two major converts with Bill Gates and Warren Buffet, who are the two richest men in America and who have both decided to follow the Feeney example.
Feeney in Belfast
THE Feeney book includes an excellent chapter on his involvement in the Irish peace process. Feeney won much notice for agreeing to fund Sinn Fein's operation in the U.S. in order to help the process develop further.
It was a wildly controversial decision at the time but, as usual, hindsight now shows it was an inspired choice by the New Jersey born-billionaire who made his fortune through the Duty Free Shops chain.
There is also gripping coverage of the many trips Feeney took to Northern Ireland at the height of the Troubles in his efforts to bring about a peaceful resolution, including a chance meeting with Gerry Adams which makes amazing reading.
He was a part of a small Irish American core group that undertook the mission to involve the Clinton White House in the North, and he can take much of the credit for the successful outcome.
O'Clery theChronicler
THE Feeney book is familiar territory for O'Clery, one of whose previous books, Daring Diplomacy, covered the story of the aforementioned Irish American delegation and did an in-depth analysis of the American role in the Irish peace process.
O'Clery, now based in Dublin after retiring from The Irish Times, is as active as ever, however, in writing new books and researching.
His work on the Feeney book was phenomenal and involved dozens of countries and several hundred individuals as he painstakingly recreated the life of one of America's most secretive and fascinating billionaires.
It took a stellar talent like O'Clery to do it, as the many facets of Feeney's life - philanthropist, billionaire, family man, businessman, Irish advocate - took an enormous amount of research.
O'Clery left an indelible mark when he was the American correspondent for The Irish Times. He was an eyewitness to 9/11 as his apartment actually looked out on the Twin Towers, and he saw firsthand what unfolded that dreadful morning.
He has had that journalist's knack all his life of being in the right place at the right time - a singular talent that some ascribe wrongly to luck and circumstances. As golfer Gary Player used to say, "The more I practice the luckier I get."
The Feeney book with its worldwide reach will be among the proudest accomplishments of O'Clery's career.
Kelleher Steps Down
ANOTHER philanthropist, Denis Kelleher, chairman of Wall Street Access, a major financial brokerage firm, stepped down from his role as chairman of St. John's University last Friday night.
Many will remember Kelleher as the New York City St. Patrick's Day Parade grand marshal in 2006.
Kelleher, a native of Co. Kerry who came to America in 1957 with just the change in his pocket, went on to make a fortune on Wall Street but never forgot that it was St. John's which gave him the educational tools to make his way in the world of finance.
He has also given back in spectacular style both to Ireland and the many charitable causes he embraces, especially on Staten Island where he resides.
There was a moving tribute to Kelleher from Father Don Harrington, the President of St. John's, on the night. It was well deserved for a Kerryman who came to America with little but has given back so much.
Adams for Clinton Conference
SINN Fein leader Gerry Adams will be one of those present in New York next week when former President Bill Clinton gathers his world wide array of politicians and movers and shakers for his annual get together.
Adams has long been on Clinton's list and will no doubt be in demand on the issue of conflict resolution, which is a huge and defining issue for any American politicians these days.
As the representative of Sinn Fein Adams has certainly walked that walk and, no doubt, will be speaking to that experience especially now that government in Northern Ireland is up and running.