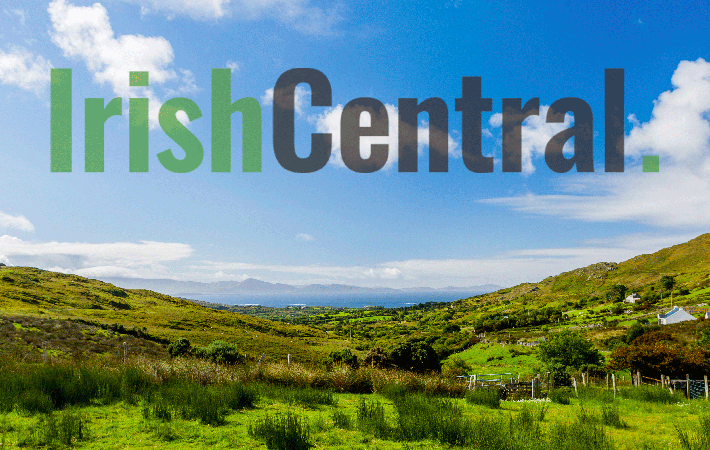 Quinn Mighty Irish
NEW York City Council Speaker Christine Quinn is an interesting candidate for mayor two years hence. She has been polishing her Irish credentials carefully in the past few months, leaving few in doubt about her ambitions.
She attended the Irish Arts Center star-studded awards dinner on Friday night where she was presented with an award amidst shots of her with Liam Neeson, Pierce Brosnan, Michael Flatley and others.
Quinn, of course, is central to the idea of a new Irish cultural center building in Manhattan, which is long overdue. As you will read elsewhere, there is considerable movement on that issue. If she delivers she will truly be considered the Mighty Quinn
On Sunday she was in the heavily Irish neighborhood of Sunnyside, Queens speaking to local residents on issues of concern.
She made it clear through her staff that she is fully supportive of Governor Eliot Spitzer's new rule which will allow undocumented residents to apply for driver's licenses, which is now a touchstone issue in the Irish community.
Right now Quinn and Congressman Anthony Weiner would be the front-runners on the Democratic side for the mayor's position. Weiner has also been burnishing his Irish credentials with a recent trip to the Emerald Isle.
No doubt they are both hoping that current Police Commissioner Ray Kelly stays out of the race, as he would surely be a formidable competitor.
Flatley Wows Them
SPEAKING of the Irish Arts Center event last Friday, it seems they had an incredible night of stars with Liam Neeson, Pierce Brosnan, Ciaran Hinds, Michael Flatley and Gabriel Byrne to name but a few on hand.
The main topic of conversation after the event, however, was Flatley's speech about the future of the Celtic Tiger. By all accounts it was a smash hit.
Flatley is much more than an entertainer. He is a member of Mensa, a highly successful businessman and he thinks deeply about the Irish/Irish American relationship.
His take is that the Irish diaspora is a poorly understood in Ireland and that the potential exists for a major economic, cultural and political powerhouse if the diaspora is properly harnessed.
Flatley is just the latest to espouse such views. Best selling author and commentator David McWilliams has a new book and major television program at present that makes the same point. It seems an idea whose time has come.
Atlanta's Irish Gather
THE Irish in Atlanta will be celebrating their annual Stars of the South event in that city on October 27 at the Commerce Club.
This is the second year for the event, which is staged by Atlanta's Irish leaders in conjunction with Irish America magazine.
The key figure is Don Keenan, head of the Keenan Kids Foundation and legendary lawyer who has won some of the largest settlements for stricken children in American history.
This year's Stars of the South include Irial Finan, Irish-born executive vice president of Coca-Cola, Richard Riley, former secretary of education in the Clinton administration, and Alison Brown, founder of the internationally famous Compass Records. For more information call 404-223 5437
Last Man Standing
DAN Keating, an Old IRA veteran and the last man standing from that era, died last week at the age of 105 and was buried in Castlemaine, Co. Kerry.
According to Boston community leader and Keating friend Kieran O'Sullivan, "It was a send-off fit for a king for a man who fought for Irish freedom."
Amazingly, O'Sullivan reports up until two months ago, at 105 years of age, Dan was walking the hills of Kerry and speaking to school classes when invited to do so about his early years.
Born in 1902, Dan served with the Kerry No. 1 IRA Brigade during the War of Independence and participated in many attacks on occupying British troops.
Dan attributed his long life to healthy living, walking several miles a day, and enjoying a drink in moderation. Bitterly opposed to the 1921 Treaty, which he called "a terrible mistake," he fought with the anti-treaty forces until he was captured in the Glens of Aherlow in Co. Tipperary and interned in the Curragh.
To the end of his days he remained a resolute hard line Republican, siding with Republican Sinn Fein, whose political leader Ruari O'Bradaigh delivered his eulogy.
His cellmate in the Curragh was none other than Mike Quill, who later emigrated to New York and founded the Transport Workers Union of America in the 1930s
After release from the Curragh, Dan led attacks on the British mainland in the 1940s and remained a staunch Republican to the end. Dan was already in his senior years when he campaigned tirelessly for the late Bobby Sands.
A GAA follower all his life, Dan never missed a game, seeing his first All-Ireland in 1919. He was on target to hold the record for attending All-Irelands, over 140 football and hurling combined.
"The only ones I missed was during the time I was in cold storage," he quipped once referring to his time interned.
However when the GAA allowed rugby and soccer games at Croke Park, Dan refused to enter the stadium again.
O'Sullivan reports that Keating had a great sense of humor. "When my brother visited him in his hospital a few weeks before his death Dan looked up at him with a smile and said, 'I'm in the departure lounge.'"